London Conchord Ensemble
Glenroy Auditorium
Saturday, October 8
Stomping and cheering from a full house at Glenroy Auditorium on Saturday evening won two encores from Brahms' Hungarian Dances. Performed with full gypsy flair and vigour by the London Conchord Ensemble, they left the audience zinging.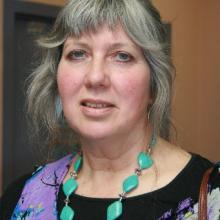 These were preceded by a programme which received equally energetic and passionate performances from the varying mix of instrumentalists.
The outlying work in this scenario, Mozart's Quintet in E-flat major was played with great gentility and superb phrasing, particularly by horn player Nicolas Korth, bassoonist Andrea de Flammineis, and oboist Emily Pailthorpe.
Schoenberg's 1907 work, Chamber Symphony No 1, was arranged by Webern in the 1920s for violin (Daniel Rowland), flute (Daniel Pailthorpe), clarinet (Maximiliano Martin), cello (Bartholemew LaFollette), and piano (Julian Milford).
It is surely time to stop making special pleas for Schoenberg's works. Relating them to Stravinsky's Rite of Spring - a 1903 work now firmly embedded in the repertoire regardless of its initial riotous reception - highlights Schoenberg as a brittle and fractious composer from a brittle and fractious time (Vienna 1913). Unfortunately, his works remain confused and problematic.
This full-on symphony presents argumentative voices striving vehemently for the upper hand in sometimes lush, sometimes romantic, cabaret and even jazzy idioms. The violinist coaxed sufficient rapturous elegance from his solo passages to provide the work with a sense of resolution.
In this context Poulenc is the superior composer. The ensemble's performance of Sextet for Piano and Wind Quintet successfully recreated Poulenc's excellent rhythmic playfulness and his piquant melodies. A work of easy charm, stunningly presented.
Surprisingly, Sally Beamish's arrangement of Debussy's lush orchestral work, La Mer, for piano trio works for the most part. The pianist, displaying wonderful stamina and virtuosity, does much of the orchestra's work, while violin and cello highlight the work's fragility particularly of the main theme.
The storm in the third movement Dialogue du vent et de la mer, unfortunately lacked the necessary orchestral muscle.