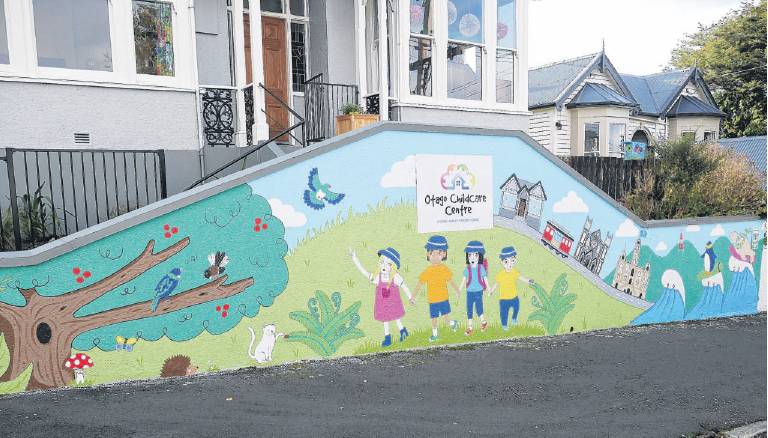 THE Otago Childcare Centre are all about giving back to the community. So it was especially nice that they've got something back, as winners in the Warehouse Stationery 'Supporting Local' competition.
The prize of about $25,000 in advertising has made a big difference, Centre manager and head teacher Sonya Jephson says.
''Being a small not-for-profit, it's amazing,'' she says. ''We'd like to say a big thank you to Warehouse Stationery.''
The Supporting Local competition was launched in the middle of this year, as Warehouse Stationery recognised the impact Covid-19 was having on small-to-medium businesses in New Zealand.
The retailer gave away advertising space to 10 businesses, with the packages including space across national print, online, and broadcast media channels, and on Warehouse Stationery's digital channels.
Jephson saw the competition advertised on Facebook, and thought it would be good for Otago Childcare Centre to submit an entry.
''I wrote a little about the Centre, who we are, what we do in the community, and what it would mean for us to win,'' she says.
Jephson received an email saying the Centre was a finalist in the competition. A week later she'd given up on them winning, when another email arrived saying that they had.
''One of the parents was walking past when I read it, and I screamed,'' she says.
The Centre's children have enjoyed hearing the jingle for the radio advert, and people have commented on the huge billboard next to the Kensington Oval. And importantly, several new enrolments have already resulted from the campaign.
''It's great for the Otago Childcare Centre to be visible in the community, and to have ourselves out there'' Jephson says.