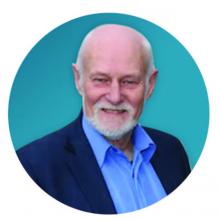 Vaccination magic in the Southern Region.
I often use these columns to raise issues that might otherwise not get a lot of publicity. But this time I am doing the opposite. It is time to celebrate the remarkable vaccination progress made in recent times, throughout Otago and Southland, even though you have been reading all about it and watching it for weeks. And I want to thank everyone who have made it possible.
There has been some special television coverage of Ngai Tahu health provider Te Kaika leading the charge with the first drive through vaccination centre in New Zealand, at the Edgar centre in Dunedin. We enjoyed the community turning up for their jab on Stewart Island. We have seen and read about initiatives in Queenstown, or of students lining up at the Forsyth Barr stadium.
They are remarkable stories, but they don't begin to describe the complexity and the reach of the entire effort. The campaign began in two mass vaccination centres - the Meridian Centre in Dunedin and the Civic Centre in Invercargill.
But it has mushroomed – nearly all medical practices are now involved, over 70 of them, in partnership with the WellSouth primary health network. So are almost 40 pharmacies, as well as specialist Māori and Pacifica providers.
Southland's land area is just a little larger than Belgium's, and Otago is just a little larger than Southland. So vaccination coverage presents special challenges. Very often rural communities like Fiordland, the Waitaki Valley or the Catlins are serviced entirely by the local health providers who are well known and well trusted. In other cases communities are visited by outreach teams.
And altogether it is working. Health professionals and administrative staff have between them surpassed expectations and planning. They, and the SDHB team who have put the whole programme together deserve our grateful thanks.
We, the public have done our bit too; we have been rolling up in our droves.
Get a vaccination everyone.
Check out these other Better Health South stories:
Get Tested Immediately If You Have Symptoms
Our Hospitals
Other Essential Services
In The Community
Southern DHB Vaccine Update
The Chase To Trace