The Liquor Manager at your local New World can offer great advice on the best selections from the 2020 New World Wine Awards Top 50
With a range of superb quality wines all priced under $25, the Top 50 includes something for all tastes. There are Gold medal-winning Sauvignon Blanc, Pinot Gris, Aromatics, Chardonnay, Bubbles, Rosé, Pinot Noir, Single Variety Reds, Red Blends, and Shiraz & Syrah.
And because the New World Wine Awards is judged to international standards, customers can purchase with confidence.
''Before I worked here I didn't realise how stringent the judging was, and the standard that you get from the judging,'' New World Centre City Liquor Manager Hayden Flannery says.
''Jim Harré is the Chair of Judges alongside so many talented New Zealand wine experts,'' he says. ''You just look at their credentials and go, 'yeah, this is actually one hell of a competition'.''
Flannery  became Liquor Manager at Dunedin's Centre City store in July 2019, and so this year's New World Wine Awards are the second that he's been involved with. It's the biggest thing on the calendar each year for the Liquor Department, he says.
The Top 50 offers a perfect vehicle for engaging with customers about wine.
''In a supermarket it gives people the confidence to recommend wines from the Top 50,'' Flannery says. ''When you look at the Top 50 from 2019, and how well they're still selling, that goes to show something. Consumers have obviously picked one up, enjoyed it, and continued to purchase it.''
At New World Centre City, Sauvignon Blanc is unsurprisingly a perennial favourite. But Pinot Noir and Rosé are increasingly popular, while Aromatics like Pinot Gris and Riesling are preferred by Millennial shoppers.
From this year's Top 50, Flannery has several favourites, including the Church Road Hawkes Bay Chardonnay 2019, an under-$15 wine that is the 2020 Champion Chardonnay.
''I just think it's a really nice wine,'' Flannery says. ''I met the winemaker a few weeks ago, and he's as passionate about every wine he does, from the $14.99 wines to the higher end stuff.''
Flannery is also keen on the Black Cottage Sauvignon Blanc 2020, this year's Champion Bubbles – the Lindauer Vintage Series Brut Cuvée 2017, and The Hunting Lodge Seasonal Collection Albariño 2020.
''It's a really approachable white wine, great on a hot day and with food,'' Flannery says. ''There's only one Albariño in the Top 50, and it's cool to see a new variety coming through.''
In 2018 and 2019 New World Gardens Liquor Manager Raj Jamwal was an Associate Judge for the New World Wine Awards. His scores didn't count toward the final results, but he tasted the wines the same way as the senior judges, learning from the experts as he went.
Extremely passionate about wine, he says it was a great experience to work alongside the internationally experienced judges.
''It was an amazing experience,'' Jamwal says. ''I was very lucky, one of only two people selected from the South Island, and I've taken that experience to my store. Wine is my passion, it's not just a job.''
Having previously worked at New World Wakatipu in Queenstown, he moved to Dunedin in 2014, and became Liquor Manager at New World Gardens the following year.
Originally from India, where he says there is no wine culture, Jamwal has enjoyed immersing himself in the culture in New Zealand, and learning as much as possible about wine.
''Wine is a very large industry, and I just want to learn every day,'' he says.
At New World Gardens Sauvignon Blanc is the clear favourite of consumers, while Chardonnay, Shiraz, and Rosé are also popular choices.
From the 2020 Top 50, Jamwal has several favourites, all representing great value.
''Some people may think they have to spend more than $25 to get an amazing bottle of wine,'' Jamwal says. ''But with the New World Wine Awards you see that is not the case. Some of my favourites are Champion wines, like the Church Road Hawkes Bay Chardonnay 2019, Mount Riley ''The Bonnie'' Pinot Rosé 2020 and Grant Burge 5th Generation Shiraz 2018 — and all are $14.99 or less.''
Both New World Liquor Managers in Dunedin are constantly impressed by the amazing quality of wines produced in New Zealand — many of them appearing in the Top 50.
''There is a lot of really great international wine,'' Flannery concludes. ''But New Zealand punches way above its weight for the size of the country we are.''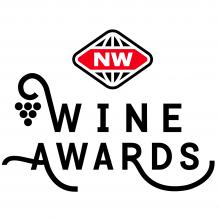 Check out the full list of New World Wine Awards winners at
newworld.co.nz/wineawards
and
find the Top 50 wines
at your local New World store.