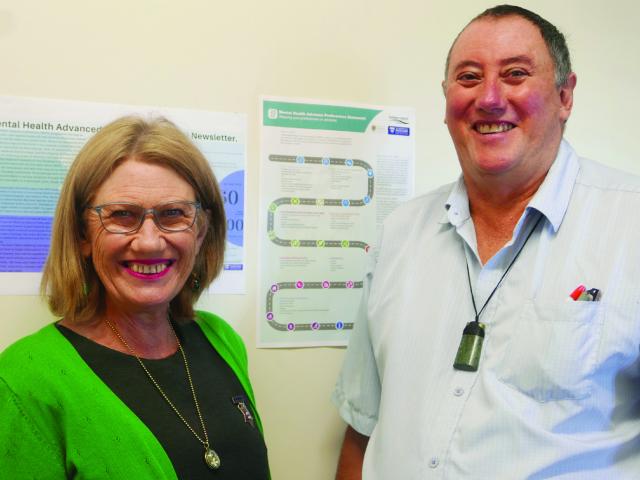 Since their introduction at Southern DHB two years ago, over 92 Mental Health Advance Preference Statements (MAPs) have been created.
A MAP is a way to let people know what you would like to have happen if you experience an episode of mental distress.
It can give you a voice when you might not normally be heard because you are too unwell or not in a position to be able to speak for yourself.
Southern DHB Nursing Director for Mental Health Addiction and Intellectual Disability, Heather Casey says she's delighted with the success of the rollout of MAPs at the DHB and the benefit to clients.
The focus now is to get many more MAPs made sector wide. We now have a team of "champions" who work both with clients and with teams and other service providers to keep the message about MAPs at the forefront.
"Other exciting work is a series of hui that are in progress to create a Māori-centred MAP which will be an important tool in addressing inequality for Māori clients. These are being led by Consumer Advisor, Johnnie Potiki and Daniel Tawaroa, Pōutātaki Pae Ora/Cultural Connector from the Māori Mental Health Directorate," says Ms Casey.
Information and the ability to complete a MAP online is available at southernhealth.nz
Check out these other Better Health South stories:
Better Health South - Board Update May 2021
Site preparations continue at pace
Orthopaedic waitlist programme trial begins
Honouring our nurses and midwives
Quality improvement in mental health
Treasured Lactation Consultant retires