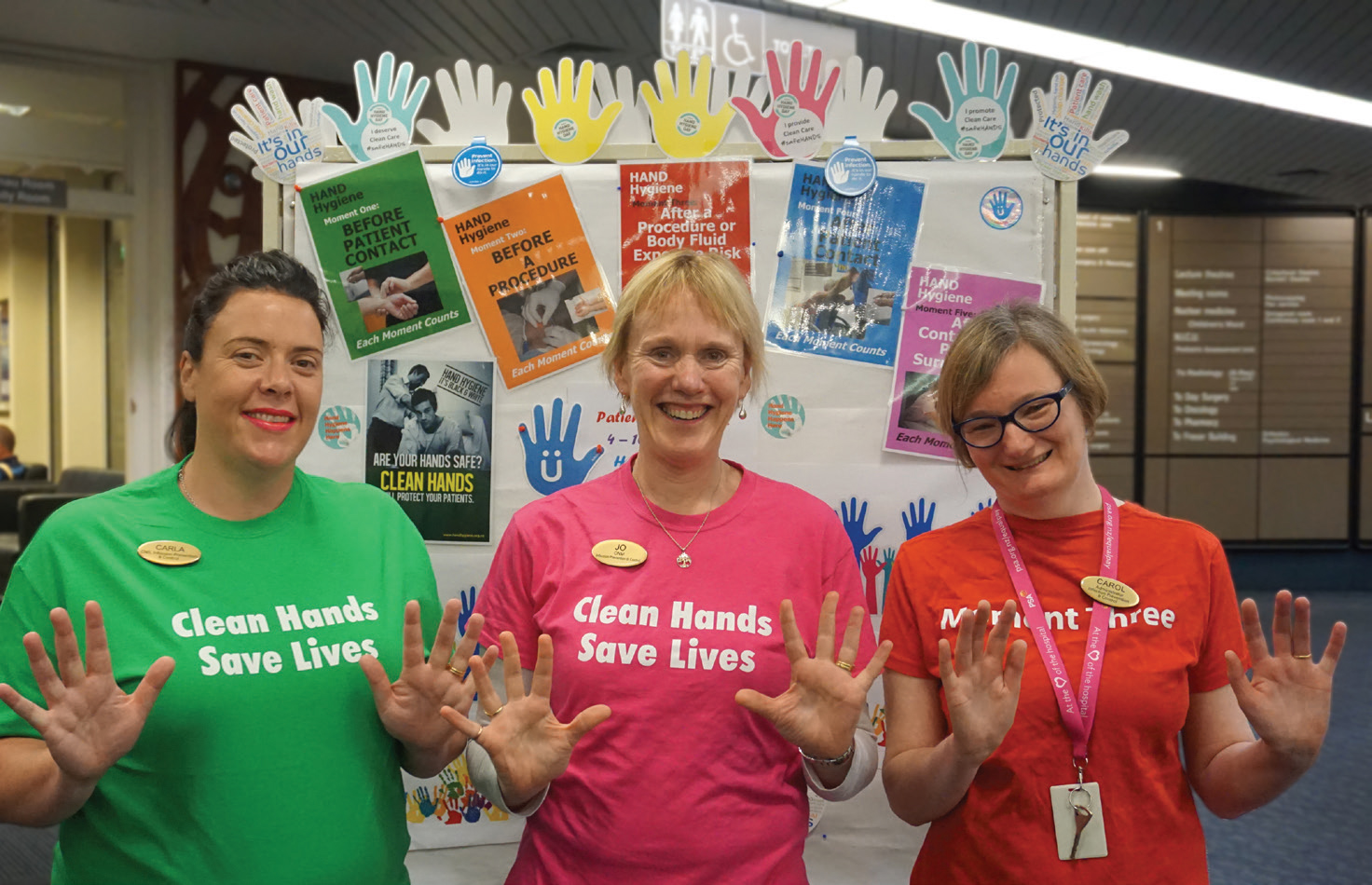 Fight germs, wash your hands was the message from Southern DHB to staff, patients and visitors during Patient Safety Week (4 – 10 November).
This year's theme focused on good hand hygiene, and during the week the DHB's Infection, Prevention and Control (IPC) team raised awareness of how good personal hand washing can help to reduce the spread of infections in our hospitals.
"Good hand hygiene is the simplest, most effective way to prevent germs that cause infections, and our aim during Patient Safety Week is to increase understanding of the importance of handwashing as a
Southern DHB awards evening celebrate outstanding staff way of preventing diseases and saving lives," says Southern DHB IPC Charge Nurse Manager, Jo Stodart.
During the week staff and the public at Dunedin Hospital were able to see how many germs were really on their hands, using glo germ gel, which highlights any dirt or bacteria under a UV light before and after washing their hands.
The test was among a range of information on display at the hospitals, explaining how good hand hygiene can help stop the spread of bugs and antibiotic-resistant infections.