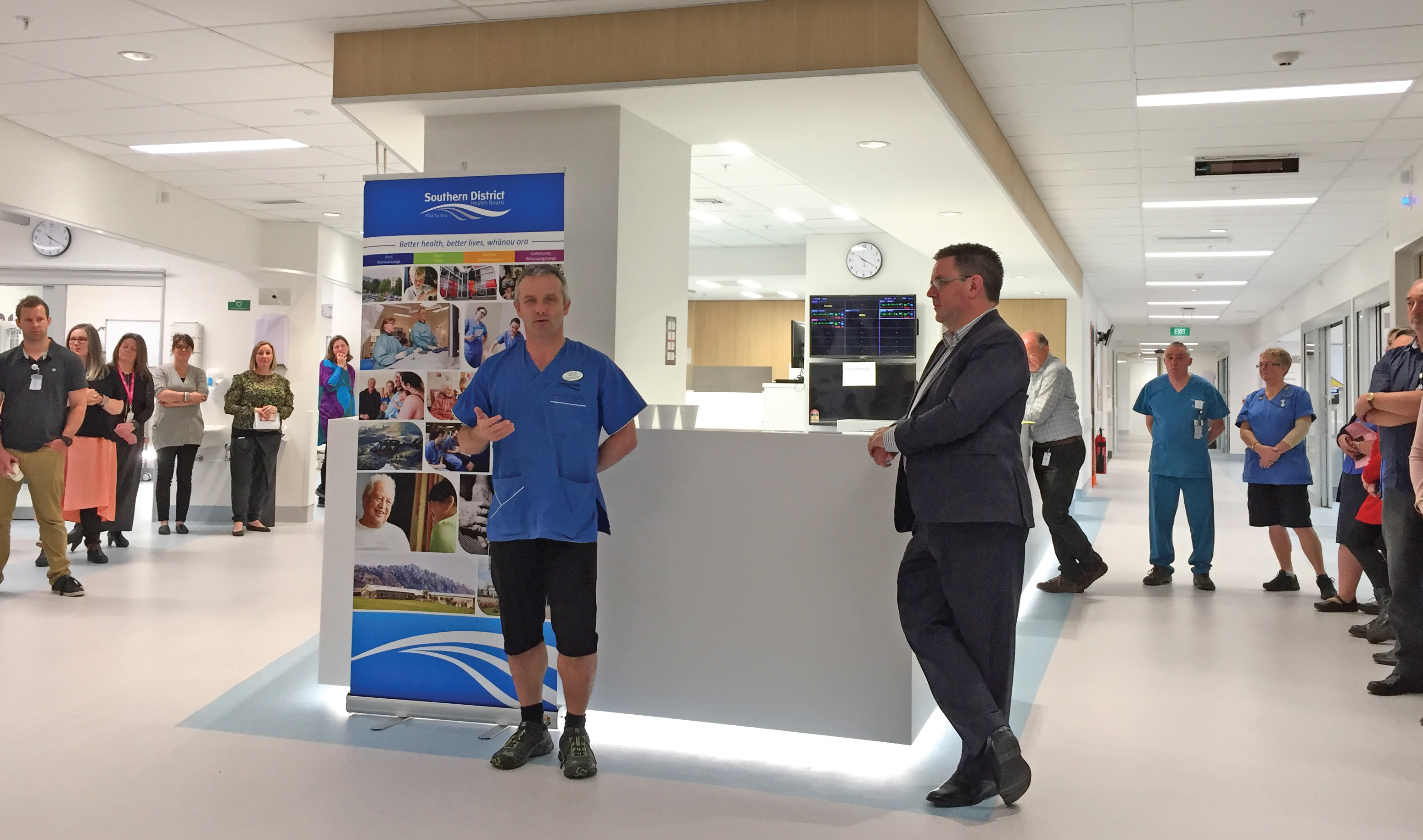 The opening of Stage One of the new Intensive Care Unit at Dunedin Hospital represents a great leap forward for critical care for the Southern district.
Key advances include vastly improved patient privacy, noise reduction and control of light levels, including ready access to natural light.
"The environment is going to be conducive to speeding patient recovery through improved peace and tranquillity combined with much better environmental control of noise and light levels," says Intensive Care Clinical Director Dr Craig Carr.
"There's also greatly improved privacy with the ability to shelter patients from adjacent bays so they sleep better and are less exposed to what's happening elsewhere in the unit.
"As well as improving recovery, it will also allow them more time and privacy with their family and whanau."