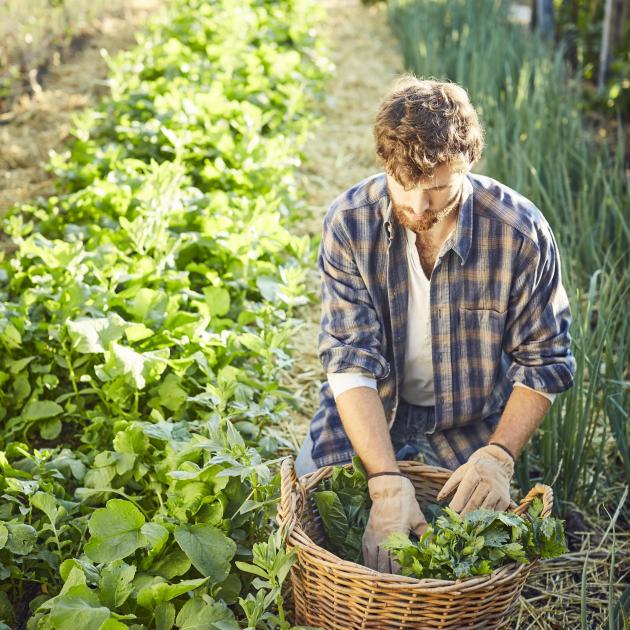 For a long time, nutritionists have focused on fats, proteins, carbohydrates and vitamins and minerals that make up the nutritional content of food, but that is changing, according to Associate Prof Sheila Skeaff, of the human nutrition department at the University of Otago.
''Nutrition is part of it, but it's not the whole thing. Of course we are concerned about nutrition, but we are also concerned about where the food comes from, where it is sourced, then the nutrition, then how we cook it, eat it and enjoy it and all the social stuff. It's a whole process,'' she said.
Her broader interest in sustainable diets developed some years ago. At the time people thought it was more sustainable to eat locally-grown meat than tofu from imported soy beans because of food miles. However, a student doing a pilot study challenged this.
She did a lifecycle assessment, taking into account all the inputs and outputs of a product to calculate the carbon dioxide emissions associated with it, Prof Skeaff said.
''We did it for New Zealand beef, lamb, eggs, pork, farmed fish and tofu made with Canadian soybeans. It was a pilot study, but it was pretty much what anyone who works in this area would expect, that plant products - it doesn't matter if they are being shipped or not - had a much lower carbon footprint than meat grown here,'' she said.
Growing meat for food has much greater environmental cost than growing plants for food. In 2010, the United Nations released a report advising that a global shift towards a vegan diet was vital to save the world from hunger, fuel poverty and the worst impacts of climate change.
''Since that time every paper that comes out has shown that a plant-based diet is much more sustainable, and if we reduce our animal components, particularly dairy and beef and lamb, it will have a better impact on the environment,'' she said.
However, as people in underdeveloped countries became richer, they wanted to eat more meat and processed foods. Being pasture-fed, New Zealand beef and lamb had a lower carbon footprint than that produced in some countries where animals were fed grain, so we were better placed to supply that market, she said.
Nevertheless, especially in developed countries such as New Zealand, we can reduce the amount of meat we eat, and this is a growing trend, particularly among young people. Many become vegetarian or vegan, but less drastically many people are now ''flexitarian'', regularly eating plant-based meals as well as the occasional meal with meat.
The Meat-free Monday campaign, launched by Paul, Mary and Stella McCartney in 2009, encourages people to help slow climate change and improve their health by having at least one meat-free meal a week. In 2014, Veganuary was launched to encourage people to try a vegan diet for a month to improve personal health, help the planet and reduce animal suffering.
Prof Skeaff believes a sustainable diet aligns with the food and nutrition guidelines as it promotes less meat, processed and packaged food and more vegetables and locally-sourced food.
The only thing that does not align with older nutrition guidelines is the advice to eat fish two or three times a week, she says.
''If everyone followed that guideline we'd deplete our fish stocks. So I think that guideline may have a bit of issue.''
Although farmed salmon had a lower carbon footprint than that of cows and sheep, the lifecycle assessment study found it was not particularly environmentally friendly because of the feed, she said.
''Eggs were great, free-range or caged. Chicken is a very efficient way of getting protein it seems. Pork was good, too. I think the thing about lamb and beef is that you have to take into account the gas, the methane, because they are ruminants, so their carbon footprint is quite a bit higher than chickens or pigs, which are not ruminants.''
Besides the inputs that go into producing food, the carbon footprint of food is also affected by what we waste and excess packaging, although awareness about both is growing with campaigns such as Love Food, Hate Waste and Plastic-free July.
Another important but often underrated concern is that good arable soils are being lost to property developers. This is coming under increasing pressure as people demand more land for houses.
''There needs to be more awareness in city councils about that, to make sure we don't destroy really good agricultural land by turning it into parking lots and housing because we are going to need it to grow food for our growing population,'' Prof Skeaff said.