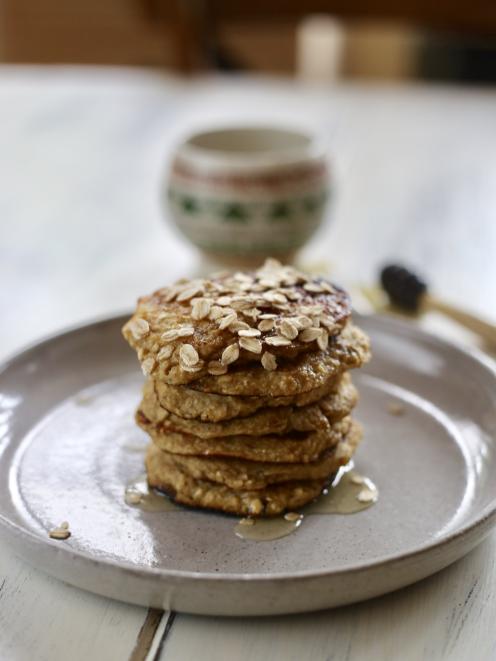 This is one of those recipes that you see popping up everywhere — and it's so simple that children can easily make these scrumptious hotcakes.
Makes 12
2 ripe bananas
1 cup oats
¼ cup flour
¼ tsp baking powder
½ cup Greek-style yoghurt
½ tsp ground cinnamon
pinch salt
½ tsp vanilla extract
butter to grease pan
To serve
honey or maple syrup
Method
Put all the ingredients except the butter and honey in a blender or food processor. Blend until smooth.
Heat a large fry pan or skillet on a moderate heat. lightly grease with butter and drop large spoonfuls of the batter into the pan. You will need to do this in batches as they spread out.
Cook for 3-4 minutes per side (they do take a little longer due the density of the batter). Flip and continue cooking until firm. Remove and repeat with the remainder of the batter.
I like to serve them with runny honey or maple syrup.