Carrots and fragrant fennel make the perfect combination — sweet, savoury  and aromatic.
Serves 4
Ingredients
2 Tbsp butter
2 Tbsp olive oil
1 leek, white part only, sliced thinly
1 large fennel bulb, thinly sliced, fronds reserved for garnish
4 carrots, peeled and roughly diced
1 large potato, peeled and roughly chopped
1 bay leaf
1L vegetable stock
salt and ground white pepper to taste
1 Tbsp maple syrup (optional)
Method
Heat the butter and oil in a deep, heavy-based pot. Add the leek, fennel, carrot and potato, and cook over a moderate heat with the lid on for 10 minutes (you are sweating off the ingredients, so try not to colour the vegetables).
Add the stock, bay leaf and maple syrup and season lightly. Cook for a further 20 minutes or until all the vegetables are very soft.
Transfer into a food processor and blitz until silky smooth. Check seasoning and adjust if necessary.
Serve with a few roughly chopped fennel fronds on top.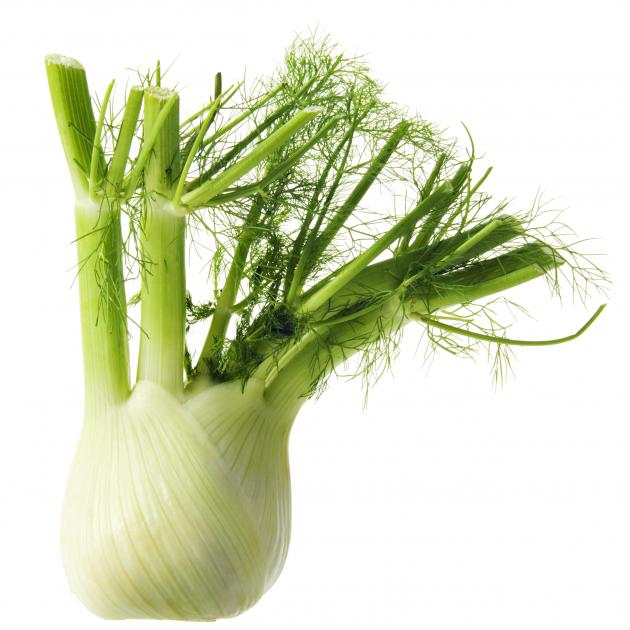 Top pick: Fennel
Fennel is increasing in popularity as it is becoming more available in supermarkets and plant nurseries.
The herb has an aniseed or mild-licorice flavour and aroma and is sometimes known as Florence fennel.
It is thought to be one of the oldest cultivated plants. Roman soldiers used to eat fennel to keep them in good health, while Roman women ate it to prevent obesity.
Throughout the centuries, fennel has maintained a reputation as an aid to digestion and a slimming aid.
Fennel leaves can be used as a herb, including as a substitute for dill.
Its flavours complement many vegetables, particularly courgettes, carrots, beans and cabbage.
What to look for
Select firm, plump, white bulbs with fresh feathery foliage. Small bulbs that are less than 12cm in diameter are more tender.
Availability
Limited quantities in autumn and winter.
Store
Refrigerate in the crisper and use as soon as possible after purchase.
How to prepare
Cut off the base and stalks, retain any foliage for garnish. Every part of the plant from the seed to the root is edible.
Ways to eat
Finely sliced, grated raw or cooked stems can be added to salads or sandwiches. The bulb can be served as a side vegetable. Roast fennel in a little olive oil with garlic, lemon juice and sprinkling of brown sugar. Use sprigs for garnish.
Cooking methods
Boil, steam, microwave, roast, grill, bake, braise, stew. If boiling, use as little water as possible to retain the flavour. Cook bulb whole or slice to grill or dice to add to stews and braised dishes.
Nutrition
Fennel is a source of dietary fibre, vitamin C and folate, and contains a significant amount of potassium. Fennel contains only low levels of phenolic compounds.
- Source: Vegetable.co.nz