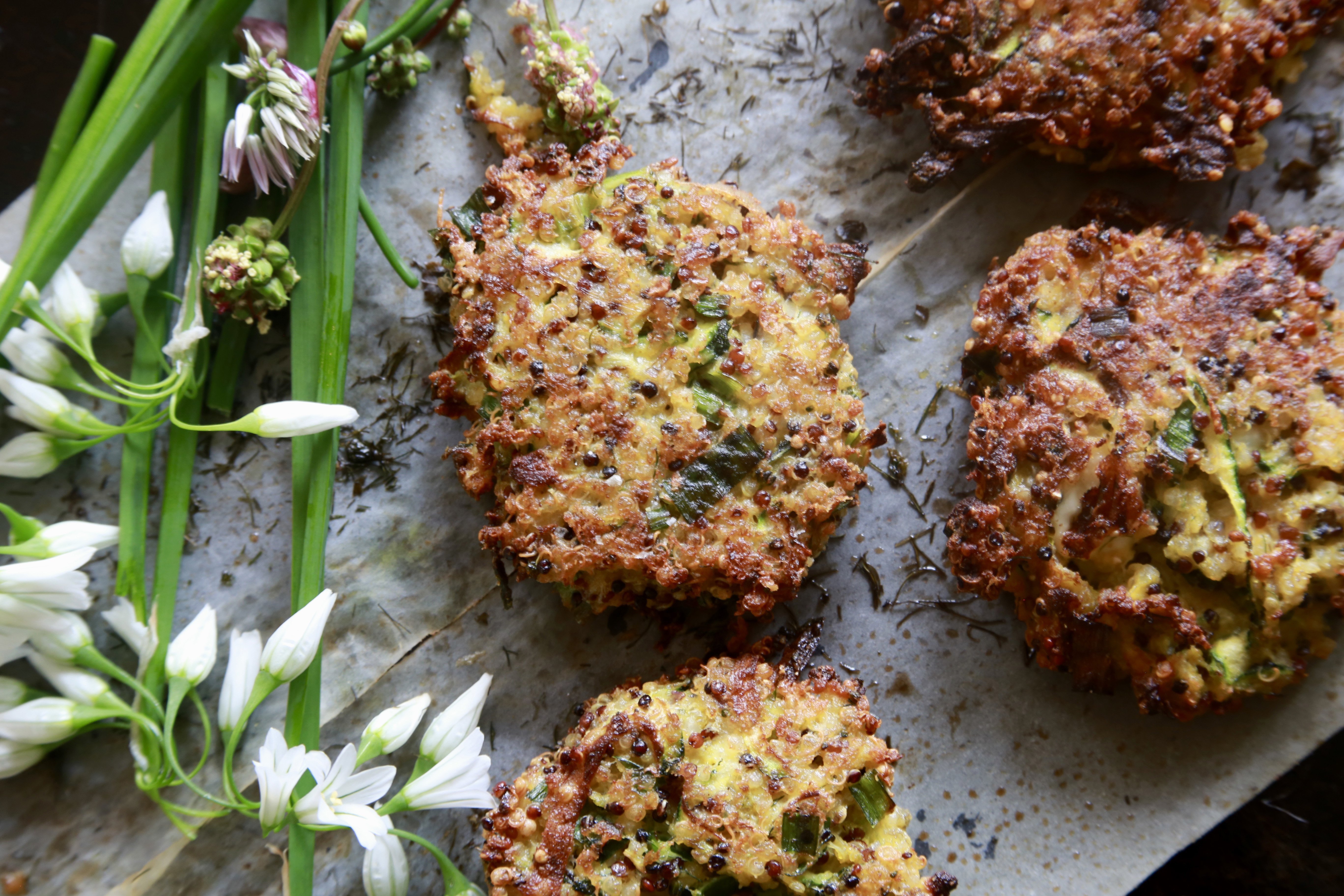 These delicious fritters were inspired by food writer Heidi Swanson. Wild garlic (or onion weed as some call it) is growing everywhere at the moment.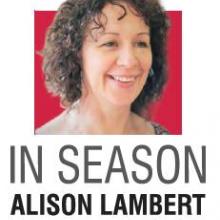 It adds a lovely fresh flavour and crunch to these tasty quinoa-based fritters.
Makes 15
250g quinoa
4 stems wild garlic (or spring onions), finely chopped
1 zucchini, coarsely grated
1 small red onion, finely diced
2 eggs, lightly beaten
120g cottage cheese
1 tsp ground fenugreek
30g freshly grated Parmesan
1 tsp salt and freshly ground black pepper
60g quinoa flakes or flour
oil for frying
To serve
1 lemon, cut into wedges
sumac
Method
Add 1 litre of cold water to a suitably sized saucepan. Add the quinoa and bring to the boil. Reduce to a simmer and cook until the quinoa is tender (about 12 minutes). Drain and allow to cool.
Place the cooked quinoa in a large bowl, add the remaining ingredients and mix together well.
Heat the oven to 180degC.
Heat a large heavy-based fry pan over a moderate heat. Add enough oil to generously cover the base.
Add a generous spoonful of mixture into the hot oil and flatten slightly. Cook until golden (3 minutes) flip and cook for a further 3 minutes. Remove and place on the oven tray.
When all the fritters are cooked, place in the oven and cook for a further 5 minutes.
Serve with lemon wedges and sprinkle with sumac.