What a pleasure it was to taste some of the dozen or so chardonnays for this column. Some people overlook chardonnay in favour of more sexy varieties such as pinot gris or sauvignon blanc, and certainly there is a lot of boring chardonnay out there, but, like the girl in the nursery rhyme, when they are good they can be very very good.
Some chardonnays are subtly oaked so the oak and nutty lees characters gently support the fruit and fill out the weight in the mouth, adding a complexity and texture.
Although wine sent for review is tasted blind to eliminate preconceptions, all wine tasting and evaluation is subjective. These are personal recommendations.
---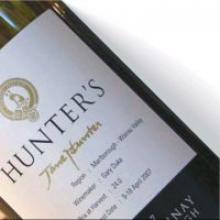 Hunters Marlborough Chardonnay 2005 (about $20) is a bright, lively wine with hints of citrus, nectarine and pawpaw and a touch of subtle, slightly smoky, nutty oak filling out the palate.
I enjoyed its balance and stylish lingering finish.
4 stars (out of 5)
---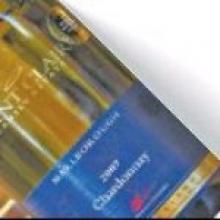 Saint Clair Marlborough Chardonnay 2007 (about $20).
Compared with the rich but very oaky Saint Clair Omaka Reserve Marlborough Chardonnay 2006 (about $27 ) this is a fragrant fruit-filled wine, backed by a hint of butterscotch and a clean, balanced finish.
Attractive in a fruit salady kind of way.
3 1/2 stars (out of 5)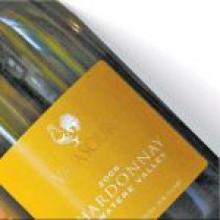 Vavasour Awatere Chardonnay 2006 (about $25) hints of pineapple and ripe golden peaches, but supporting all that juicy fruit is a firm structure, texture from a subtle barrel fermentation, and long aftertaste.
A delicious, nicely-balanced wine, drinking well now.

4 stars (out of 5)
Dog Point Chardonnay 2006 (about $33).
A superb wine with just a hint of smoky, spicy oak behind the juicy fruit.
Rich and full with a long, crisp, stylish finish, this will cellar well for a year or three.

4 1/2 stars (out of 5)
Cloudy Bay Marlborough Chardonnay 2006 (about $44).
Shy on the nose, but intense in the mouth.
Complex layers of sweet ripe fruit integrated with subtle, creamy oak result in an elegant, beautifully balanced wine that lingers in the mouth.
Worth cellaring for a couple of years.

4 1/2 stars (out of 5)
Neudorf Moutere Chardonnay 2006 (about $55).
Hints of grapefruit and well-integrated smoky, toasty oak.
The texture, complexity and balance, crisp finish and lingering aftertaste and the way it develops in the glass indicate its quality.
4 1/2 stars (out fo 5)