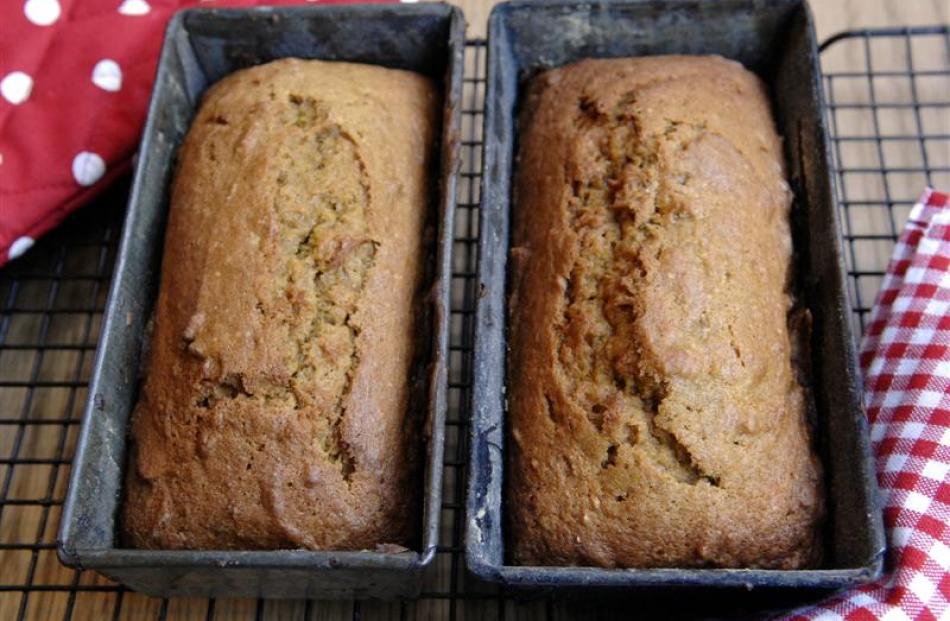 Pumpkin bread is a revelation to me; a little spicy, a little sweet, very moist and wickedly wonderful with butter.
Punpkin Bread
Makes 2
Ingredients
medium-size loaves (18cm x 10cm tins)
3 cups plain flour
1 tsp ground cloves
2 tsp ground cinnamon
1 tsp ground nutmeg
½ tsp salt
1 tsp baking soda
½ tsp baking powder
2 cups granulated sugar or raw cane sugar
115g butter, very soft
3 large eggs
1 cup of pureed pumpkin (below)
½ cup chopped walnuts (optional)
Method
Preheat oven to 170degC and grease and line two medium loaf tins.
In a medium bowl, mix the flour, spices, salt, baking soda and baking powder, and set aside.
Place the softened butter and sugar in a large bowl and cream together until light and fluffy (2 minutes). Add the eggs and continue to mix until well combined. Finally, add the pumpkin and mix once again for about 1 minute. Do not worry if the mixture starts to curdle, as it will come back when the dry ingredients are added.
Sieve the dry ingredients and walnuts (if using) into the pumpkin mix and fold through until just combined.
Divide the mixture in half and fill both tins, level the surface and bake side by side in the oven for 40 minutes to 1 hour. Test the centre with a skewer and if it comes out clean, it is done. Cool in the tin for 10 minutes, then remove and cool on cooling rack.
Pureed pumpkin
Cut 300g pumpkin (peeled and deseeded) into even-sized pieces.
Microwave it with a little water, covered in clingfilm, until tender (about 5 minutes). Then drain off any remaining liquid and puree the pumpkin to a fine paste using a food processor or hand blender.
Alternatively, you can steam it until tender (about 10 minutes) and puree as above.
---
• Alison Lambert is the chef at the Otago Farmers Market.
---