Riesling is often good value, perhaps because it's a niche rather than a populist wine. Good riesling is balanced with either fruit weight or some sweetness to counteracting the steely shaft of acidity. Bottle age also makes a difference.
BEST VALUE
Forrest The Doctors' Marlborough Riesling 2013
$22
Four stars (out of five)
Good value
A lovely tension between citrusy fruit sweetness and the underling steely mineral backbone characterises this off-dry wine. Suggestions of buttered toast and lime marmalade and a low alcohol (8.5%) give this crisp wine an ethereal but lingering charm.
Invivo Central Otago Riesling 2013
$22
Three and half stars
Average value
A sweeter style of riesling oozing luscious golden peaches and lemonade but nicely balanced by a crisp dry finish. An attractive wine - just the thing for relaxing with in the sun.
Forrest Marlborough Riesling 2012
$23
Three and a half stars 
Average value
Lively with hints of lime, lemonade, mint, and mouthfilling fruit sweetness, but also restrained with a dry, textural finish and lingering aftertaste.
Hawkshead Central Otago Riesling 2013
$23
Three and a half stars 
Average value
This wine is so young it changes every time you return to it - hints of peaches and lime, mouth-filling but with a bright, lively, fresh finish. A good food wine but give it time to show its potential.
Rippon Mature Vines Central Otago Riesling 2012
$32.50
Four and a half stars
Good value
An extra year has allowed the lime and citrus notes to develop and integrate with the schisty mineral undertones, forming a stylish wine of intensity and power but beautifully balanced with a long, steely finish. It will continue to develop over several more years.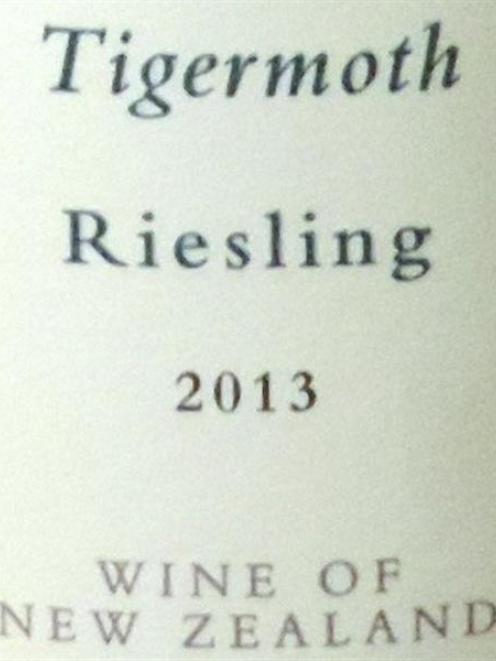 Rockburn Tigermoth Riesling 2013
$28
Four stars
Average value
Hints of green apples and lime and a tight, mineral backbone are softened by fruit weight. The finish appears dry but is belied by a lingering sweetness on the aftertaste. Delicious with young cheese.
ANOTHER GLASS
Forrest Marlborough Gewürztraminer 2013
$25
Three and a half stars
Average value
Lightly perfumed with hints of ginger, lychees and roses, but intense and powerful in the mouth with a hint of mineral and a dryish finish.
Forrest Botrytised Marlborough Riesling 2012
$35 375ml
Four stars
Average value
Golden in colour with aromas of dried apricot, honey and orange marmalade, this is lusciously sweet and intense and has that lovely texture that comes with botrytis or noble rot, and a clean, uncloying finish.