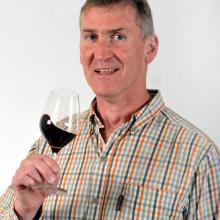 Recent years have seen more and more talk of sub-regionality in Central Otago: so rather than a Central style, we should think of the wines from Bannockburn, or Bendigo, Gibbston or Alexandra as being quite distinct, reviewer Mike Henderson says.
With this idea in mind, I was joined by my regular panellists Mr Mac and Sarge to tackle a group of Alexandra pinots, all blind.
Our conclusion was that this group were distinctly different, with far less of the typical Central cherry notes, leading with delicacy, red fruits, savoury notes and wild herbs.
A pleasingly different expression indeed.
2011 Judge Rock Pinot Noir 
Price: $40
Rating: Good to very good
Quite developed colour. Relatively shy nose with wild herbs and savoury notes. The palate showing delicacy with wild herbs and dark cherry fruit lurking, leading to a sweet and sour note on the finish. Grippy at first but softens nicely with time, the oak becoming more evident.
Quite a wee crowd-pleaser and easy drinking.
2011 Brassknocker Pinot Noir Price:
$25
Rating:
Very good
Again, shy on the nose but varietal: becoming perfumed with a menthol note. Understated palate with gentle fruit seasoning, bright acidity giving freshness. Some funky elements and steeped tea come up with aeration as the wine fattens up.
Not a ''big statement'' wine but supple and easy drinking with freshness.
2010 McArthur Ridge Southern Tor Pinot Noir Price:
$30
Rating:
Good to very good
A brighter fruit nose with woodsiness and wild herbs, building humus and forest floor with time. The palate shows quite savoury characters with rhubarb and plum evident, a touch of rawness at first suggesting integration needed, but then it softens and secondary characters become more evident.
Easy drinking.
2012 Eight Ranges Pinot Noir Price:
$36
Rating:
Very good
Opens to a hint of funk, clearing as the bold, ripe fruit comes up. The palate offers notes of spice, dried herbs and dried fruits, raspberry making an appearance with aeration. This has a powerful tannic structure, hinting more at an Old World style.
A serious wine this, food-oriented for now with potential to come.
2014 Eight Ranges Tussock Ridge Pinot Noir Price:
$36
Rating:
Very good
Subtle nose here, but clearly pinot: notes of strawberry, red fruits and charry oak evolving. Cherries and plum flood the palate at first, evolving to red fruits and dried herbs. This has nice energy and drive with fresh lift, supple tannins underpinning it with a sweet fruit undercurrent.
Finely balanced and with good potential.
2015 Striking Red Pinot Noir Price:
$22
Rating:
Excellent
Fragrant, perfumed nose with clear red fruits and tea leaf; rhubarb with aeration. Youthful and exuberant with red fruits, ripe cranberry, spice and tilled earth, blackberry with time. Vitality and lift here, good length with a zesty finish and lots of interest.
A vibrant style to be enjoyed on its youthful fruit.
2014 Grasshopper Rock Pinot Noir Price:
$34
Rating:
Excellent
Dark fruits and raspberry here with a beguiling perfume. The palate brings in the cherry notes and an appealing savoury undercurrent; rhubarb with time. Rich, rounded, supple, yet with delicacy and freshness.
Some firmness at first, which softens: this wine has an element of mystery to it. A lovely finish with a top note of tea leaf.
Great potential.
2012 Aravin Pinot Noir Price:
$30
Rating:
Very good
A game of two halves here. Rather shy on the nose with attractive perfume. By contrast, a powerful palate of concentrated, rich fruit with strawberry and fruit cake, spices and lovely savoury notes with a charry undercurrent. Nice grip and structure here, zesty acidity and a pleasing finish.
Plenty of interest and drinking well now.
---