There is a new addition to the family at our place with the arrival of Dusty the rabbit.
Consequently, I am spending more time outside in the mornings and evenings, shifting his hutch to fresh grass, checking his food and water, and generally interacting with the wee fellow.
That time outside has made me more acutely aware of how quickly the days are drawing in with those later sunrises and earlier sunsets signalling that autumn is upon us.
Seems like a good time for some Kiwi reds to warm your soul in the evening.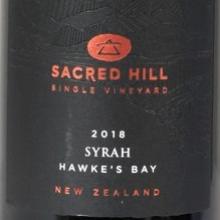 2018 Sacred Hill Single Vineyard Hawke's Bay Syrah
Price: $27.99
Rating: Good to very good
White pepper, sweat, funky notes, red & dark fruits, milk chocolate and savoury elements. Supple entry, accenting raspberry and red fruits with that funky note carrying through the wine. A sweet 'n' sour touch adds tangy zestiness which gives freshness.
Good carry of flavour, becoming more savoury as it opens up.
2017 Trinity Hill Gimblett Gravels Tempranillo
Price: $39.99
Rating: Excellent
Milk chocolate, hard caramel, tilled earth, black pepper, plum and dark berries with a whiff of seashell. Lots going on here with complexity and interest. A lovely richness with dark berries, spice, chocolate and a charry, brambly nuance with juiciness and brightness.
Already drinking nicely yet medium-term potential too.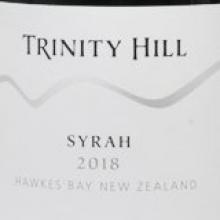 2018 Trinity Hill Hawke's Bay Syrah
Price: $22.99
Rating: Very good to excellent
Red and dark berries, spices, smoke, sweet perfume. Subtle yet elegant with a stony mineral core running through it to the appealingly dry finish. There is not massive complexity here, but it is very true to its variety, has nice balance and drinks superbly straight out of the blocks.
Would be great in a restaurant setting.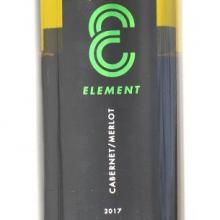 2017 Element Gimblett Gravels Cabernet Merlot
Price: $29.99
Rating: Very good to excellent
Leaps out of the glass with clove, five spice, Christmas pudding and bay leaf. Medium-bodied style, that core of spices runs through the wine, adding earthy, savoury and slightly funky notes with smoke and herb on the close. The flavours build and there is good tannic backbone.
Tightens a little with aeration so may need a little time to show its best.
2018 Trinity Hill Prison Block Single Vineyard Gimblett Gravels Cabernet Sauvignon
Price: $120
Rating: Outstanding
Powerful nose of blackcurrant, bramble, herbs and wood smoke. Incredible power in the mouth, rich and mouthfilling yet coolness too like a mountain spring over riverstones. Ripe and nicely integrated tannins, power yet balance. Hints of choc-mint and cigar box with time. Approachable now, yet so much potential.
Gorgeous.
2017 Esk Valley The Hillside Malbec Cabernet Franc Merlot
Price: $89.99
Rating: Excellent
Subtle but complex nose with earth, hard caramel, smoke, charcuterie darker fruits and a little wild funkiness. Rich and plush, plum fruit leads with savoury and charcuterie notes growing over time. Deceptive depth here, the tannins build, an earthy chewiness develops and the wine gradually fills the mouth.
Lovely with time.