Many wine enthusiasts enjoy a wide range of flavour experiences, and boutique spirits fit that bill.
No 8 Distillery was founded by Michael Wilson and Julien Delavoie, who run Dunedin's Dog With Two Tails in Moray Pl.
That connection is apparent when you visit the cafe and music venue as the distilling takes place in the front window in their copper still named Therese, after Julien's grandmother.
Julien, who honed his craft at the side of his grandparents in Normandy making gin, Calvados and cider, is using his skills to craft a range of gins, liqueurs and rum, and with a creative streak born of the "No 8-wire mentality", we are likely to see new products in the future.
NZ wine exports thrive
As the Covid-19 epidemic surged across the world last year, there was great uncertainty as to the effects it would have on our wine exports.
Figures released by NZ Winegrowers for the year ending December 2020 show that we have well and truly weathered the storm - sales have increased 8% to reach $2.01 billion.
The United States, United Kingdom and Australia remain our top markets, accounting for nearly 77% of our exports.
First resident Master of Wine in the South Island
Earlier this year, Sophie Parker-Thomson, of Marlborough, achieved the highly esteemed Master of Wine qualification.
This makes her the 15th Kiwi to hold the title and the first to reside in the South Island.
She was one of 10 new MWs across five nationalities announced by the Institute of Masters of Wine, bringing the total number of MWs to just 418 (149 women and 269 men) across 32 countries.
Sophie is the part owner of Blank Canvas Wines in Marlborough, along with the consultancy business Lock, Stock and Barrel.
2020 Hunter's Marlborough gewurztraminer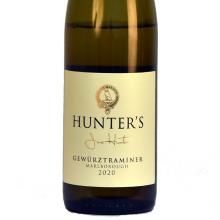 Price: $24.90
Rating: Very good to
excellent
Appealing aromatics of lychee
and Turkish delight that
become more subtle with
aeration. Rounded, rich front
palate echoing the nose,
adding spice and burnt
orange notes as it opens
up. A hint of phenolics and
acidity gives a nice touch
of grip and freshness to
this, added to by a
minerally/saline influence.
Very appealing drinking.
2020 Cicada Marlborough gewurztraminer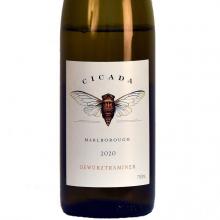 Price: $25
Rating: Very good to
excellent
Bold nose, starting with
geranium leaf, moving to
gum, rose petal and spices.
Fascinating palate with
apple, juicy fruit gum,
spices and a wisp of
Turkish delight, this plays
in a different register and
all the more fun for it.
Develops a lovely
roundness, showing a
touch more sweetness
and a little warm glow on
the rose water scented
finish. Rather nice.
2019 Pegasus Bay gewurztraminer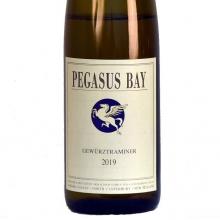 Price: $30
Rating: Excellent
Bold nose, some struck
match elements shifting to
Turkish delight, rose and
white flowers. Fat and rich in
the mouth, textural, sweetly
fruited with a touch of that
classic apricot kernel
bittersweet character
which adds a delicious
contrast to the fruit
sweetness. Builds in
sweetness, richness and
density with the flavours
hanging long in the mouth.
Lovely.