Today's tasting flight was a classic example of what a little air (and time) can add to a wine, writes Mark Henderson.
Joined by messrs Collins and McLaren, we began tasting, yet by halfway were all thinking that the wines, while creditable and well made, were mostly, well, a little dull.
Re-tasting the flight, as if by some strange alchemy, they had all gained in weight, length and overall poise, confounding some of our earlier perceptions and proving to be a rather attractive collection offering very tasty drinking.
Give these a good swirl to allow them to strut their stuff.
2017 Vidal Reserve Hawke's Bay Chardonnay
Price: $19.99
Rating: Very good
Fragrant, a perfumed note with nuts and stonefruit. This initially has a cool feel to it, the crisp acidity lending a sweet and sour tang as a counter to the fatness and richness of texture.
Time sees this really open up, moving from stone to tropical fruits, with crisp apple and a putty-like note, growing in weight and length to become rather attractive and fresh drinking.
2017 Te Whare Ra Single Vineyard 5182 Marlborough Chardonnay
Price: $40
Rating: Very good
A brightly fresh nose blending nectarine and stonefruits with oatmeal and nuts. Similar elements on the palate, adding spice and lemony citrus to the medium-weight frame, which gathers weight and flows through to a good, long close.
The acidity is here, but has a real suppleness, which makes this easy drinking already.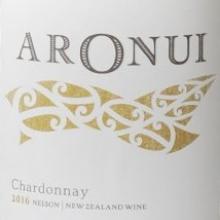 2016 Aronui Nelson Chardonnay
Price: $22.45
Rating: Very good to excellent
An attractive perfume wafts from the glass, the fragrant fruit mixing peach and stonefruit. Cool, rather elegant entry before fattening up, adding notes of caramel nuts and spicy oak to the nicely weighted fruit and creamy palate. A hint of fruit sherbet on the finish lends a cool sea-breeze like note.
Nice carry here, quietly attractive and moreish.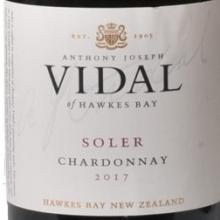 2017 Vidal Soler Hawke's Bay Chardonnay
Price: $34.99
Rating: Excellent
Fascinating nose, lots of interest, a little funk, stony mineral, cedary oak, smoke and lovely fruit backing. Gorgeous palate that balances power with freshness, the leesy and mealy palate lifted by the peach and citrus fruit and spice with an appealing background smokiness. Obvious power here as it flows to a delightfully long finish.
Super drinking.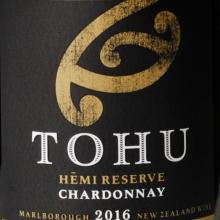 2016 Tohu Hemi's Reserve Marlborough Chardonnay
Price: $38
Rating: Excellent
Creaming soda and lanolin, moving to attractive stone, nuts and white fruits, struck match hints with time. The palate fatter than the nose might suggest, with sweet tropical fruit leading neatly balanced by a tangy juiciness and fine grained tannins that give it all structure. Obvious complexity; the counterpoint between the richness and zestiness a delight.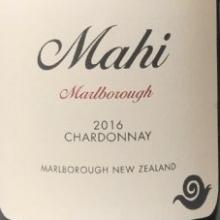 2016 Mahi Marlborough Chardonnay
Price: $29
Rating: Very good to excellent
Subtle yet attractive nose with peach, citrus and a touch of spicy oak. Deceptive wine that has subtlety and elegance within its complex band of flavours. This doesn't jump out at you, but wins you over with its quiet depth, mealyness and sheer drinkability that marries suppleness with freshness.
Real appeal here.