After talking to my regular tasting panel of Collins and McLaren, I've decided that I may be the odd one out.
While I taste pinot gris regularly (it is my job after all!), I very rarely buy it.
My chums mentioned friends arriving for dinner with pinot gris more often than sav or chardonnay nowadays.
Yet another note to self: must do better.
2018 Aurum
Organic
Central Otago pinot gris
Price: $28
Rating: Very good to
 excellent
Bold nose, baked apple pie 
and pie crust shifting to 
pear, perfume and lemon 
squash; a little yeast/apple 
cider with time. Creamy 
palate, spiced baked 
fruit, pears, the 
sweetness growing with 
aeration leading to a 
barley sugar note on the 
close. Feels a little more 
developed, remaining 
fresh, clean and 
absolutely approachable 
now.
2020 Hunter's
Marlborough pinot gris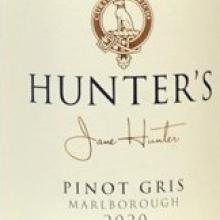 Price: $24.95
Rating: Very good to excellent
Nose builds nicely in volume, 
red apple, spice, honey, white 
flower-like florals; baked fruits 
with time. Soft and supple 
entry revealing gum drops, 
apple, pear jam and honey. 
A little sweetness on the 
front palate initially flowing 
to a drier mid palate: with 
time that sweetness more 
evident, yet there's a lovely 
sweetness/acid interplay 
on the close that keeps this 
fresh.
 
2020 Otuwhero Estate
Marlborough pinot gris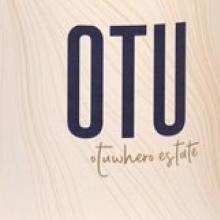 Price: $19.95
Rating: Very good to excellent
Sweetly fragrant, fruit jube, 
pineapple, honey, blood 
orange with time, easy 
appeal. The focus on the 
palate shifts between 
tropical fruit, stonefruit and 
apple with a honeyed note 
framing the close. Starts 
with a little fruit 
sweetness that grows to 
an overt fatness yet 
moves to a drier mid-
palate keeping this fresh.
2019 Riverby Estate
Single Vineyard 
Marlborough pinot gris
Price: $22
Rating: Excellent
Bright, expressive nose with 
fruit sherbet, wine gums, 
apricot and pear. A burst of 
sweet fruit with the flavours 
echoing the nose. Not an ''in 
your face'' style, just super 
depth of flavour and 
balance with a zesty fresh, 
dry finish. The nose pulls a 
little into its shell over time 
as the palate develops a 
slippery, slinky mouth-
feel, exhibiting a whisper 
more fruit sweetness.
 
2019 Durvillea
Marlborough pinot gris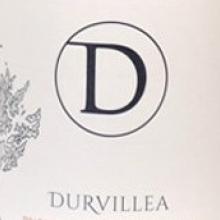 Price: $17
Rating: Excellent
Floral nose, pear, nutty 
nuances and savoury 
elements, clotted cream with 
aeration. There's fruit 
sweetness here, yet this is a 
drier expression with nuts, 
baked apple and straw 
leading the way to a fruit 
cordial note on the close. 
Quietly creeps up on 
you, a tangy, zestiness 
grows, keeping this 
bright and fresh. The 
long finish hangs in your 
mouth. 
2020 Hawkshead
Central Otago pinot gris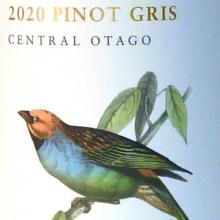 Price: $29
Rating: Excellent to outstanding
Dusty minerality, pear, 
apricot, fruit pastilles, real 
interest here. Classic 
stonefruit characters, cashew 
nut, a honeyed note yet not 
sweet with a spicy finish. 
Great fruit intensity and 
richness; a line of acid 
running through this to 
keep it fresh. Lovely 
balance and sheer 
drinkability, fruit sweet, yet 
dry. Delicious.