At the end of January, I was delighted to take part in the Central Otago Pinot Noir Celebration.
I thoroughly enjoyed the new format, which will undoubtedly undergo a little fine-tuning before the next Celebration in 2022. More to come.
I had the opportunity to try a broad range of current release 2018 pinot noirs and was very pleasantly surprised by their appeal and fruit-driven drinkability (this was an extraordinarily hot vintage that tested everyone's mettle).
Here's a selection I was able to taste upon my return.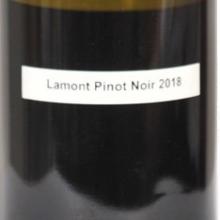 2018 Lamont Bendigo Pinot Noir
Price: $45
 Rating:  Excellent to outstanding
Cooler on the nose, herb and savoury notes build, rhubarb, florality. Rather attractive. Sweet 'n' sour zesty cranberry and red fruits, backed by a little ''whole bunch'' character, with gently chewy tannins in support.
A lighter, elegant style very different to the '17 with a long, dry, more European finish.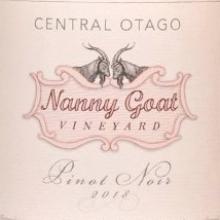 2018 Nanny Goat Central Otago Pinot Noir
Price: $40
Rating: Very good to excellent
Bolder nose, oak spice and perfume wafting out of the glass, with mixed berries and cherry before raspberry and liqueur fruits join in. Spiced cherries, smoke and char lead the slinky and supple palate, raspberry too before the bracing acidity and tannins make their presence felt.
Youthfully brash, yet plenty of ingredient here.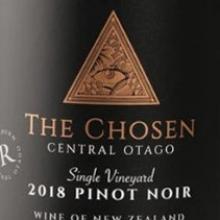 2018 Rockburn The Chosen Single Vineyard Gibbston Pinot Noir
Price: $65
Rating: Excellent to outstanding
Darker fruited, savoury, delightful perfume growing in the glass, some dried herb/ whole bunch nuances with aeration. Silky entry, real volume that fills the mouth, oak spices and while this has obvious richness there's elegance too. Nicely integrated and approachable now, yet potential too.
Lots of interest.
2018 Valli Bannockburn Vineyard Pinot Noir
Price: $69
Rating: Very good to excellent
Sweetly lifted perfume,  nose has  some sweet 'n' sour, shifting to spices, raspberry and mixed berries. Sweeter fruit on the palate,  a cooler undercurrent, brambly, dried herbs and chewy tannins.
Fresh and medium-weight, but seems a little closed in today, and not revealing all its secrets.
2018 Misha's Vineyard The High Note Pinot Noir
Price: $45
Rating: Excellent
Attractively expressive nose, perfume, herb tinges, fruit, savoury notes, dances with complexity. Darker, almost brooding in the mouth, powerful tannic grip, a chalky feel, with riper raspberry and liqueur fruits building. The palate is tightly wound yet the latent power and intensity is clear as it runs to a long finish.
Needs time.
2018 Valli Bendigo Vineyard Pinot Noir
Price: $69
Rating: Excellent
Toys with me as it slowly reveals its depths, perfumed florals, spice, charcuterie, crème brulee sugar. Slinky in the mouth, revealing savoury elements and bright, almost minty herbs competing with the youthfully brash fruit. The tannins provide a supportive corset around the wine.
An appealingly long finish, with time a friend here.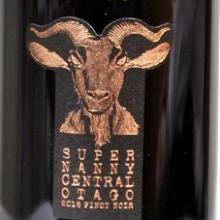 2018 Super Nanny Central Otago Pinot Noir
Price: $65
Rating: Very good to excellent
Savoury touches, smoke, a whisper of freshly polished leather, raspberry, ripe fruits. A bright coolness to the boysenberry, cranberry and red fruits, the whole with a crunchy, zesty juiciness and grippy tannins.
Its youthfulness and brashness becomes more apparent with time, so best drunk with food if broached now.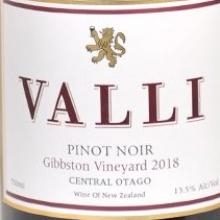 2018 Valli Gibbston Vineyard Pinot Noir
Price: $69
Rating: Excellent
Bolder, bright cherry fruit, perfumed florality, oak spices, lavender, a piquant note. This deftly manages the juggling act between fruit ripeness, yet cool, fresh and youthfully crunchy fruit, a little sweet/sour interplay going on before the tannic grip becomes more apparent.
Opens up nicely with aeration, improving all the while.