As someone involved in wine and the written word, it will come as no surprise to you that I enjoy reading about wine.
Here are three books that have crossed my path recently - Christmas present anyone?
Wishing you all a happy festive season.
• This week, Mark Henderson samples some delicious rose wines.
New Zealand Wines 2020 — Michael Cooper's Buyer's Guide
Michael Cooper
Upstart Press, $39.99
Now in its 28th year and updated annually, this tome covers the topics of vintage reports, best value wines of the year, and author Michael Cooper's list of New Zealand's benchmark wines in ascending order from ''Potential Classics'' to'' Classics'' and ''Super Classics''.
The meat of the book though, is in the tasting notes from the more than 2500 wines Cooper tastes annually. Each wine gets an overall rating, a vintage rating where possible and indications as to sweetness level, price and value. It remains an indispensable guide to New Zealand wine for both the beginner and the seasoned enthusiast.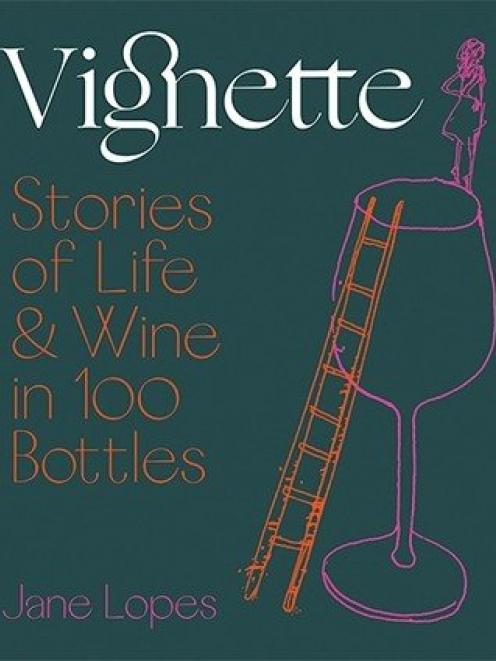 Vignette
Jane Lopes
Hardie Grant Books, $44.99
Jane Lopes is an American-born and raised sommelier working in Australia. She was one of 20 or so sommeliers who (in)famously passed the prestigious master sommelier qualification in 2018, only to have the result rescinded due to information that a tutor may have disclosed portions of the exam questions to some of the candidates.
Vignette is in part a tribute to her love of wine, expressed through the 100 bottles that head each chapter, in part an exploration of the arduous task she undertook to sit the master sommelier exam, a raw commentary on her struggles to overcome bouts of mental illness while dealing with the demands of long work hours in an alcohol-fuelled industry and an educational tool for wine enthusiasts.
Filled with delightful maps, graphs, games, puzzles, snippets and anecdotes, it is visually attractive and a fascinating read.
Godforsaken Grapes
Jason Wilson
Abrams Press, $44.99
''There are nearly 1400 known varieties of wine grapes in the world — from Altesse to Zierfandler — but 80% of the wine we drink is made from only 20 grapes'' states the back label. That comment led author Jason Wilson on a multi-year voyage to explore a number of the lesser-known grape varieties in the world, meeting many of the passionate people who champion them.
Combining travelogue, history lessons and the dogged pursuit of rare grape varieties, the author's writing style is fresh, engaging, occasionally quirky, yet — befitting a book devoted to wine — never dry.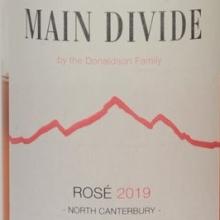 2019 Main Divide North Canterbury Rose
Price: $20.99
Rating: Excellent
Salmon colour. Boiled sweets, Wine gums, hints of cut grass and gooseberry with savoury elements, struck match with time. Nicely creamy entry, a prickle on the tongue initially, with red berries, ripe cranberry, strawberry, gum and grassy notes.
Lots of interest, good richness, sweetness more evident with time but good freshness, too.
2019 Black Cottage Marlborough Rose
Price: $18
Rating: Excellent
Salmon/copper colour. The nose leaps out of the glass with strawberries, spices, apple and bread dough. Immediate impact on the palate,  the flavours filling the mouth, adding sweet and sour tanginess. A crunchy juiciness to the texture, there's real vibrancy, life and lift here with a long finish. Lip-smackingly delicious with a racy finish.
Value for money.
2019 Durvillea Marlborough Rose
Price: $15
Rating: Very good to excellent
Onion skin/rose colour. Strawberries and cream, spices, peach fuzz and a stony mineral note. Intriguingly different. Sweet fruited entry, adding yeasty baguette notes, with a bittersweet element creating a counterpoint. Lovely flavour depth and excellent length.
Perhaps not totally mainstream, yet lots to enjoy here and priced sharply.