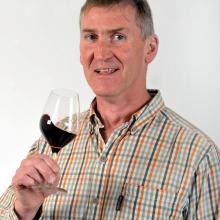 The festive season brings many occasions and get-togethers. Mark Henderson has a few suggestions on the liquids side.
Drinks and nibbles
Hard to go past sav blanc (especially alfresco). The bright, zestiness screams summer and goes well with a wealth of finger food.
Villa Maria Private Bin (about $12-$14) packs in the flavour, while the Rapaura Springs Reserve (about $15-$17) brings in more complexity. Saint Clair Wairau Reserve (about $40) steps into a more serious realm.
Barbecue get-togethers
The soggy, summer barbecues of my youth, shivering under a car-port, were mostly fuelled by beer. A robust red is far more the ticket.
Argentina produces a sea of malbec with its rich plum, spice and earthy notes; eminently slurpable. Gran Lomo or Trapiche (about $10-$12 on promo) cram a lot of flavour into a bottle.
For a serious barbecue you might look to an older Clos des Papes Chateauneuf du Pape (about $140) from the cellar. The '04 is just dandy.
Christmas dinner
Roast chook, Christmas turkey or glazed ham. Cover your bases with white and red here. Chardonnay is a no-brainer and the Church Road ($14 on promo) is hugely reliable.
If you are out to impress, Sacred Hill Riflemans (about $75) is a New Zealand classic. Southern French grenache blends or pinot noir also work well with the above flavours.
Try Guigal Cotes du Rhone ($20 on promo) or Akarua Rua Pinot Noir ($23 on promo), or if out to impress Mt Difficulty Target Gully Pinot Noir (about $95)
New Year's drinks
Traditionally a time of celebration and what is more celebratory than bubbles? Many will opt for Lindauer as it is readily available everywhere.
For a change try Freixenet Cava (about $11-$13) from Spain. Serious has to be Champagne and Dom Perignon (may be as low as $200-$220 on promo) really makes a statement.
Here are three wines that could make a tasty Christmas present.
2015 Scott Base Central Otago Pinot Noir
Price: $38
Rating: Excellent to outstanding
Fragrant nose with rhubarb, wild herbs oak nuances and a backdrop of cherry. The palate continues the theme adding spices and a long, appealingly dry finish.
With aeration the oak subsumes, the fruit builds in intensity, adding tilled earth and black tea, while managing to dance over the palate with a crisply fresh, lightness of touch.
2015 Felton Road Block 3 Pinot Noir
Price: $99
Rating: Outstanding
Rather than shout from the rooftops, this is an exercise in seamlessness. The attractive nose adds a slightly wild note (hinting earthy/savoury) to the ripe cherry. Silky on the palate, adding red fruits, wild thyme and licorice with wonderful energy and drive.
Deceptive power, sumptuous yet beautifully balanced. Long and memorable.
2015 Black Peak Wanaka Pinot Noir
Price: $42
Rating:  Excellent
The nose of fruit pastilles/liqueur fruits leaps out of the glass. Initially a youthful brashness with powerful fruit, chewy tannins and freshening acidity; this fleshes out delightfully with aeration, the powerful dark cherry and tea leaf accented fruit shedding its youthful demeanour, becoming very appealing with a gorgeously long finish.