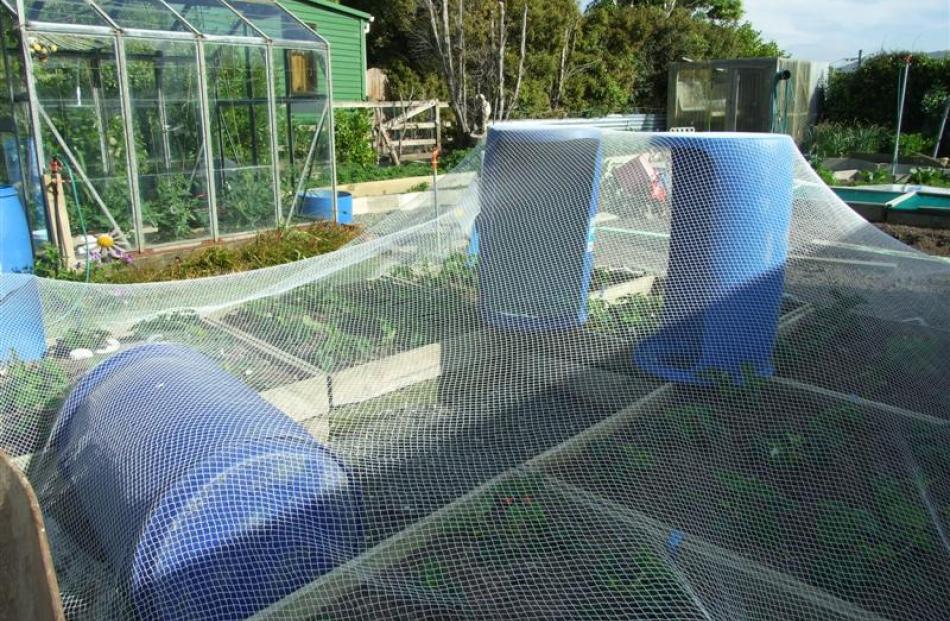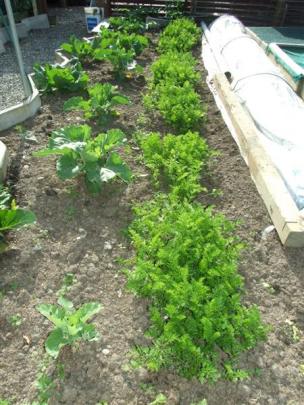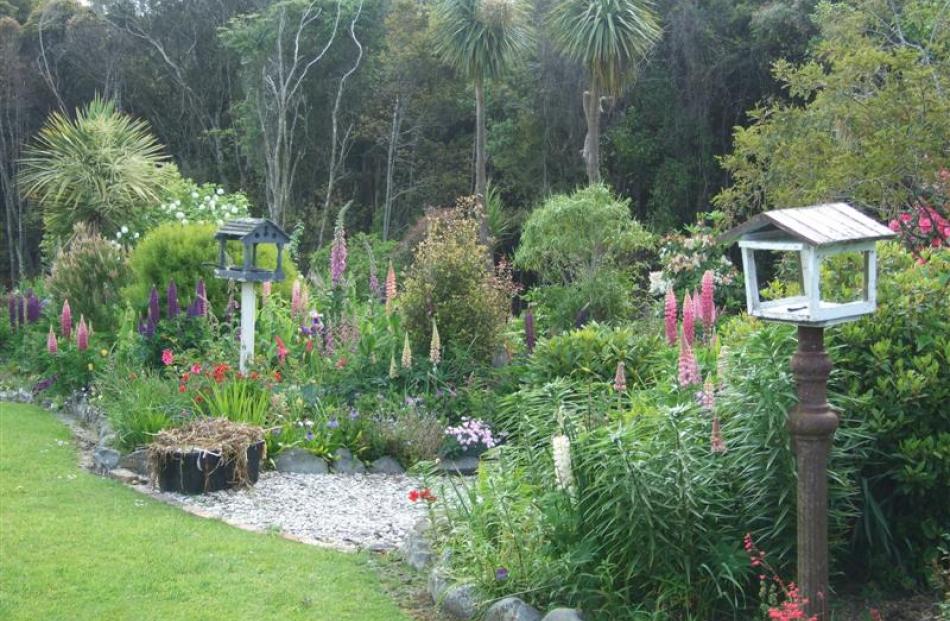 Growing vegetables or fruit in your own backyard has made a comeback. Helena de Reus learns how it is done.
Eating homegrown fruit and vegetables is one of the delights of gardening, Kaka Point woman Jenny Hewson says.
While she prefers the flower garden over the vegetable patch, cooking and eating produce fresh from her own garden is a rewarding experience.
''Last year we ate a lot from our gardens - I don't recall buying any vegetables.''
She prefers to plant from seed, and grows a range of vegetables - whatever she can get to grow in the garden.
Pots of tomatoes claim a sunny spot on the deck, while in two hothouses around the corner are even more tomato plants, cucumbers and capsicums.
Potatoes are a favourite, and while she grew a range of varieties, Red King had been the easiest to grow.
She found one of the best places to grow potatoes was under a hedge, after some were self-sown there and flourished.
''They just appeared there, and have been doing really well.''
Gardening was all about trial and error and the best way to learn was to give it a go, she said.
Boxed gardens house produce from strawberries to lettuces, and seedlings.
She prefers boxed gardens directly on soil, as the raised boxed gardens on the deck look great, but dry out quickly.
''It's a balance to find out what works and what doesn't.''
Husband Graeme takes an interest in the vegetable garden, and is quick to find another use for almost anything.
An old trampoline becomes a frame to hang a shade from and plastic drums prop up bird netting over the strawberry patch.
Horse manure is great for adding nutrients to the soil, but seaweed is easier to source as the beach is nearby.
In winter she collects seaweed from the beaches, storing it in a 20-litre tub in the garden.
Seaweed is put in a bag with a brick on top and the tub is then filled with water.
''It's a great fertiliser and being so close to the coast it's really easy to get.''
The trick was to make sure the liquid was not too strong.
One of the special things about gardening was seeing an overgrown garden or bare plot go from nothing to a developing and flourishing garden.
''Every year we try to make things better ... You don't have to spend a lot of money. You can use cuttings, collect seeds or swap plants with friends.''
When it comes to the flower garden, Ms Hewson takes the ''cottagey garden'' approach, preferring to have a shower of colour with plants at a range of heights.
''I like to mix things in; it's more informal really.
''You get a lot of pleasure of out the garden; it's not a chore.''
And with the bush and the coastline as a stunning backdrop, you can see her point.
---
Top tips
• Keep gardens well-watered.
• Horse manure is really good for adding nutrients to soil, as is seaweed.
• Try to keep the soil a bit dug-over.
• Keep the garden full. Trial and error can be the best way to learn.
• Replant cuttings.
• Enjoy what you have got.
• Boxed gardens are great, but not on a deck.
---