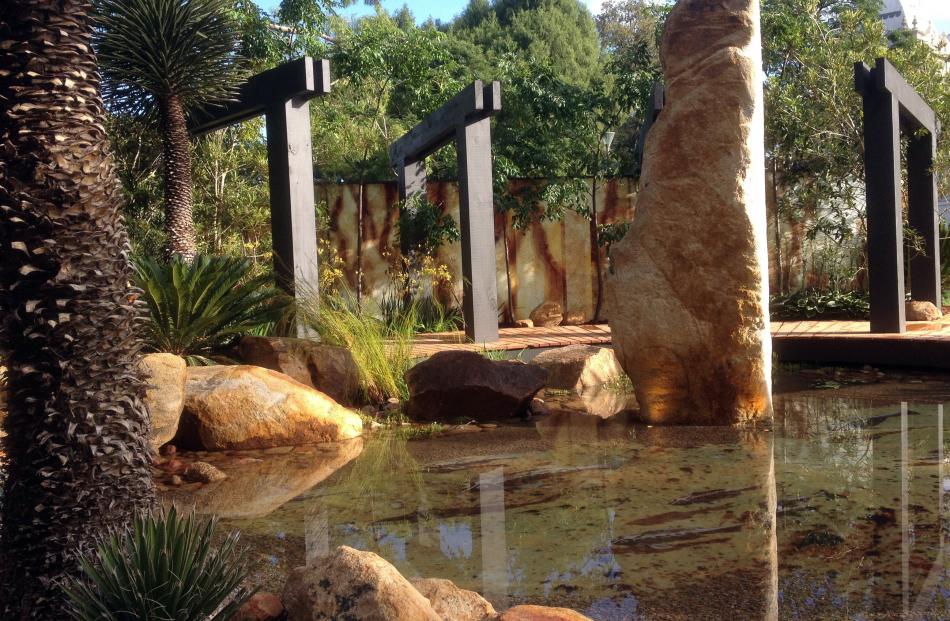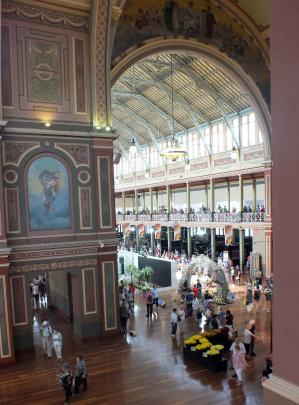 Gillian Vine hopped across the Ditch to see the Melbourne International Flower and Garden Show.
Last week,  Melbourne was the place to be for garden lovers as the city hosted the popular Melbourne International Flower and Garden Show (MIGFS).
In the show gardens, green and white plantings predominated, indigenous species set alongside introduced varieties, while designs were generally simple. If there was none of the over-the-top exuberance seen in recent Singapore Garden Festival exhibits, it did mean  almost every garden had at least one idea a showgoer could try at home.
The sole gold for a show garden and the City of Melbourne Award of Excellence for Best in Show went to I See Wild, designed by Phillip Withers Landscape Design. It stood out for its uncrowded elegance, excellent use of native and exotic plants, and the two little vegetable plots tucked in without interfering with the overall look.
Four show gardens won silver — including Metropolis, which also took the award for best use of plants — and two were awarded bronze, including Emergence, my favourite at this year's MIGFS. The Landscaping Victoria Boutique Gardens Award went to Wild at Heart, whose small space was predominantly green to set off the natural wood deck.
In places, the five-day show, held each autumn since 1995, had a European spring-like feel as bulb retailers presented displays of forced tulips and hyacinths. Knowing I could not bring them home, it was frustrating to see on sale a white reticulata iris rarely available here and a species match head (Muscari) I've lusted after for years, but such experiences are inevitable at an overseas garden show.
Elsewhere, new releases caught showgoers' attention, with the first double lavenders — expected in New Zealand next year — dark- leaved crepe myrtles (Lagerstroemia) with vivid pink flowers and an intense blue salvia among the eyecatchers.
Inside the Royal Exhibition Building, the floral displays' sometimes slightly dated designs were offset by lashings of colour. Full marks to the Melbourne Flower School, whose designers encouraged people to have their photos taken under the three giant "hats" in their gold-awarded display.
With the demise of the Ellerslie Flower Show, MIGFS is our nearest international flower show and its central-city location in Carlton Gardens makes it an attractive autumn option for gardeners here.