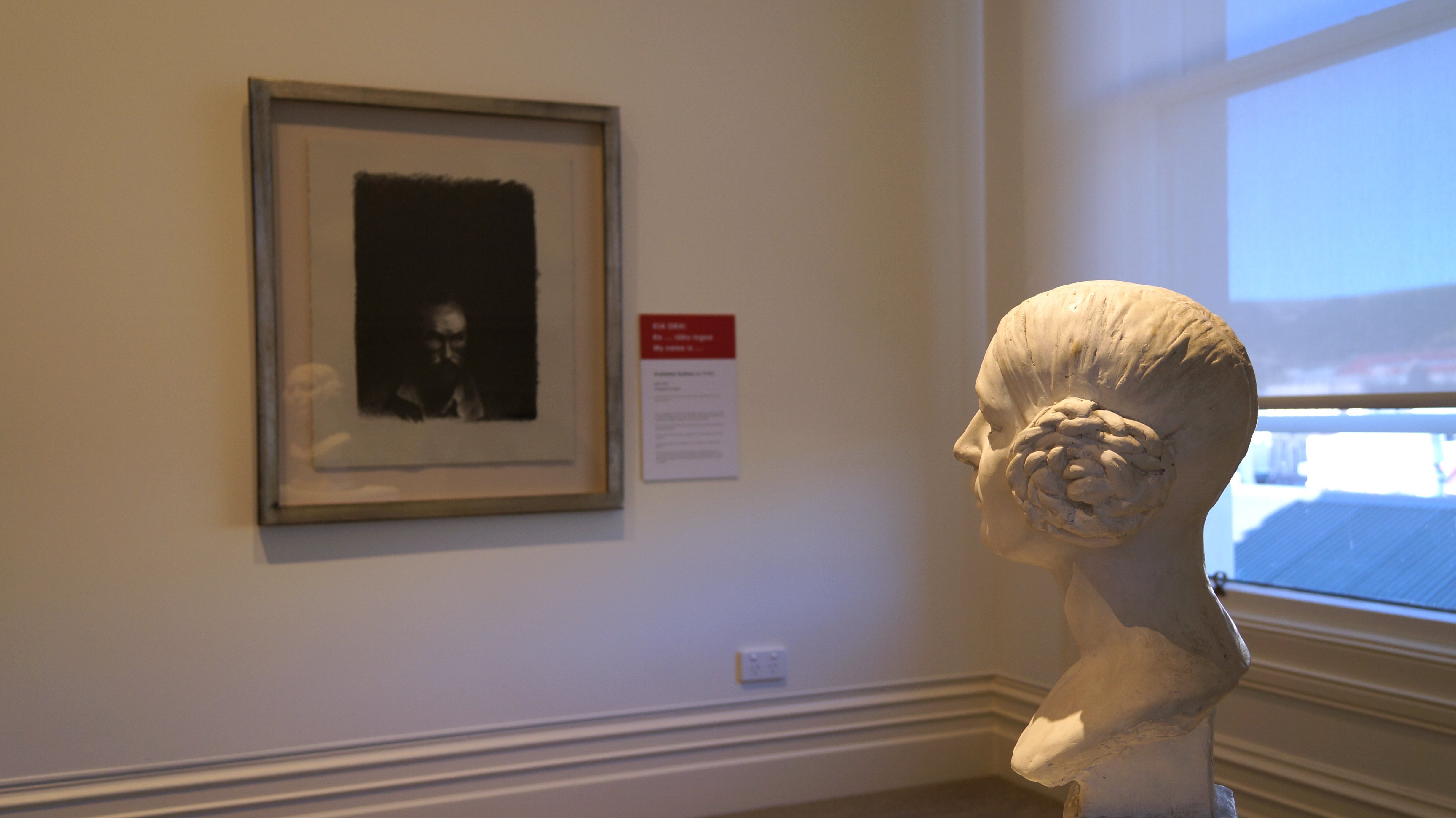 Imogen Stockwell pulls back the curtain on one of Oamaru's less known artists and art educators, Dorothy Hurst Jones.
Art Galleries have their "go to" works in their collections. These will be bodies of work that the organisation is known for having or superstar highlights.
For the Forrester Gallery, it is our collection of Colin Vernon Wheelers and our McCahons.
As the new kid (curator) on the block, these were where I started when investigating the racks and answering public inquiries. However, there is more to every collection than the "popular kids", but sometimes you need a new project, or a new lens, to see the hidden gems.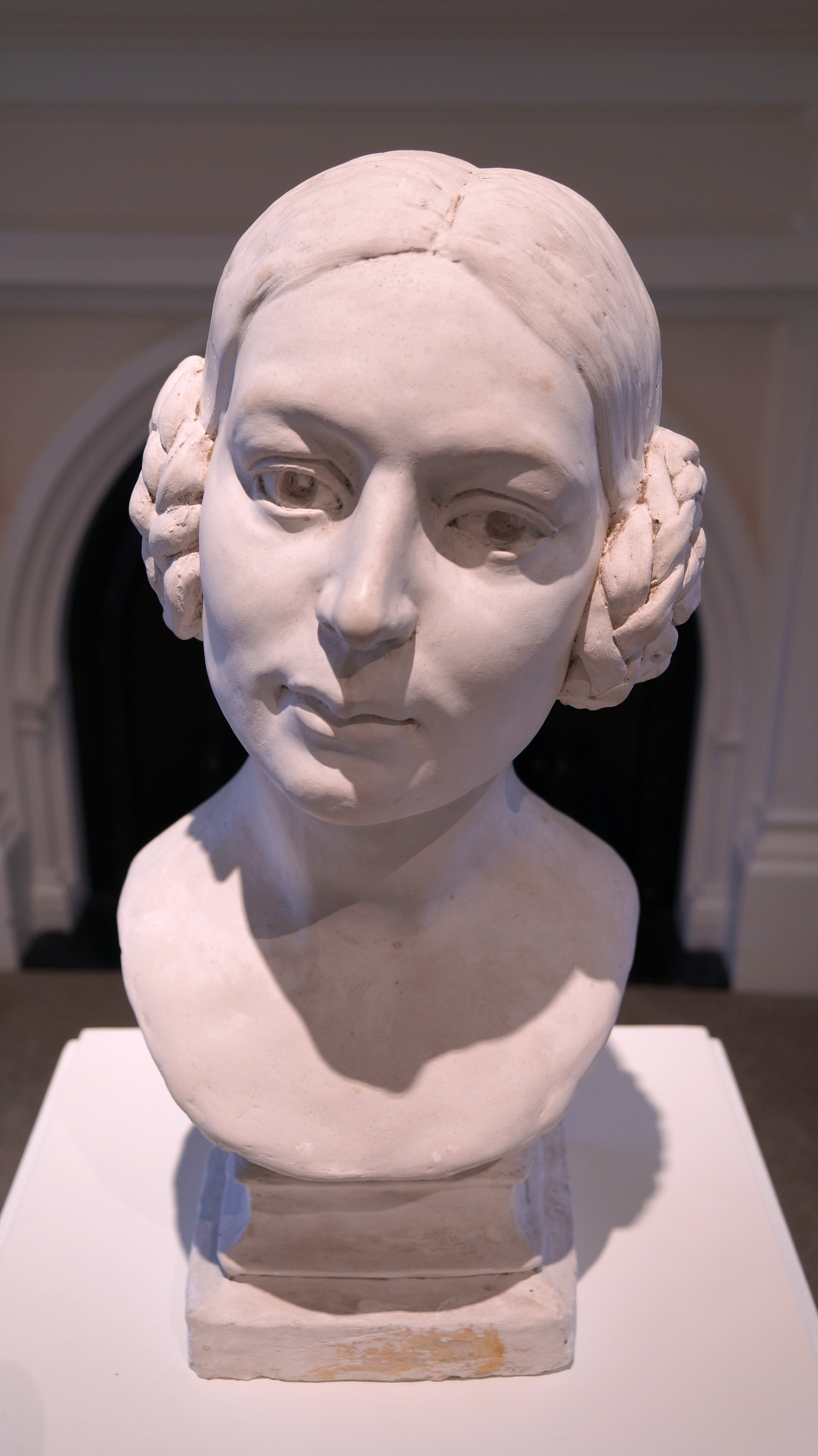 The project that provided the opportunity to look further was our "12: Portraits from the Collection" exhibition, which was developed by our educator, Elizabeth King, and designer, Ingrid Cole. One of the works they chose was a plaster of Paris bust made by Dorothy Hurst Jones (1891-1982).
Our team was intrigued by who Dorothy was, and we spent some time searching our archives, chatting away about who she was and what else she had in our collection. We decided that Dorothy was a hidden gem.
So who was Dorothy?
We discovered that she is not a complete unknown figure of Oamaru's art history. She was born and bred here, trained in Wellington, travelled New Zealand, worked as an art teacher at Waitaki Boys' High School, Napier Girls' High School and Waitaki Girls' High School. She is described as a determined lady who overcame many hurdles to live to paint and paint to live. She is most well known for her watercolours, and our collection has a few of her landscapes, urban scenes and still lifes.
The bust on display is most likely from her art school days.
You may be wondering, "So what? There are lots of small-town local artists". For us it is about learning more about our collection, considering where people sit in significance and sharing this with our community.
Not only was Dorothy a prolific and versatile artist, but she also studied under significant figures of New Zealand's art history and she socialised with the arts circle at Silverstream near Wellington.
Dorothy brought her skills and knowledge to Oamaru, and therefore influenced the region's future artists.
Arts education was not Dorothy's only legacy: she was also a foundation member of the North Otago Art Society, a body that is still active today. Dorothy was made a life member in 1968 and at the time her achievements were quantified in this statement: "Many hundreds of paintings completed and sold, exhibits in several New Zealand centres and commissions from overseas for her work - these are some of the accomplishments Miss D.H. Jones of Oamaru can look back on." (The Oamaru Mail, November 2, 1968).
Having different and fresh eyes in our collection not only brought this figure to our team's attention, but also provided a different way of looking at her work.
As I searched through our archives, every object label that has been written on Dorothy is the same three paragraphs regurgitated, no new information added over the years.
However, for our new exhibition Elizabeth wrote about the bust in relation to pop culture and the similarities between the figure and Princess Leia. Thus, creating new connections, new ways to look at the art and artist, new links, and a new audience.
 - Imogen Stockwell is Curator Visual Arts at Forrester Gallery.