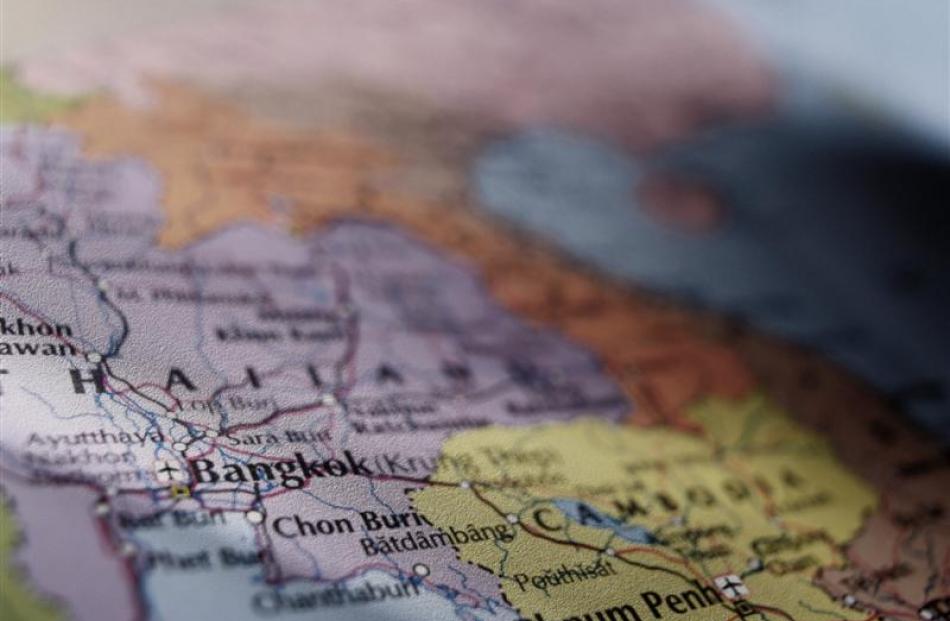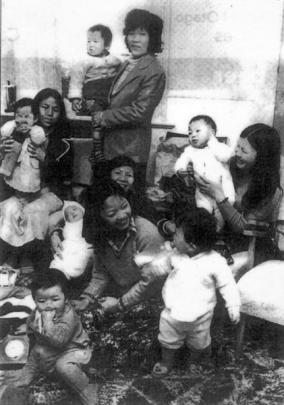 Thirty-three years after the fall of Camdodia's genocidal Khmer Rouge regime, the country is still on the mend. Bruce Munro discovers Dunedin's substantial, varied and ongoing contribution to rebuilding lives shattered by Cambodia's killing fields.
Yek Hong Tang vowed never to return to Cambodia. It was too painful, too traumatic.
Yet today the former Dunedin fashion design lecturer owns a manufacturing business employing disabled workers in Cambodia's capital, Phnom Penh.
The days were short and bitter when Mrs Tang, her husband, and their 1-year-old son arrived in Dunedin in the winter of 1981.
Five weeks earlier, they had been living in the accustomed tropical humidity of a refugee camp in Thailand.
But then, after a month in Auckland's Mangere Refugee Centre they found themselves strangers in a strange city that somehow had to become their new home.
Weather, language, culture, food - it was all as difficult as it was different.
"We felt like fish out of water ... It was extremely hard to cope with initially," Mrs Tang said.
"We did not know what type of clothing would keep us warm, so we tended to put on everything available.
"We looked like fat puppets finding it difficult to move and breathe." But the comparative peace and safety made Dunedin "our heaven compared to life in Cambodia", Mrs Tang recalled.
In Cambodia she had been forced to work as an agricultural slave, separated from her family until the Vietnamese invaded Cambodia in 1979 and she was able to escape to Thailand.
In Dunedin, drawing on skills learnt from her sister as a teenager before Pol Pot and his Khmer Rouge communist soldiers took control of Cambodia in 1975, Mrs Tang got work as a machinist in Hallensteins' clothing factory near Dunedin's Octagon.
Before long, she was promoted to sample machinist.
Her husband also had work. And the family was part of a burgeoning community of Cambodian refugees that would grow, by the late 1980s, to be 1200 strong.
"It was a happy life, a happy family," Mrs Tang said.
Early in 1984, however, heaven turned to hell.
"To my shock and devastation, my husband died ... I thought my life was over.
"It was a total emptiness as I couldn't imagine life without my husband, on whom my life was centred."
For the next two years Mrs Tang lived with her brother, who was also in Dunedin.
"In those two critical years, I started to realise I had to do something for myself," she said.
"I started to get involved with the Cambodian community, and do volunteer work for Otago Polytechnic Esol [English for Speakers of Other Languages] unit."
To supplement her widow's pension, Mrs Tang designed wedding dresses and formal attire for Cambodian friends.
In 1986, she studied and passed school certificate English and was offered a job teaching vocational sewing at Otago Polytechnic.
A couple of years later, Mrs Tang had two of her gowns accepted for the prestigious national Benson and Hedges Fashion Design Awards highlights parade.
When the polytechnic established its school of fashion in 1993, Mrs Tang was asked to become one of its lecturers.
She also dreamed of opening her own high-fashion boutique.
Returning to Cambodia was definitely not on the agenda.
"After what we had been through during the Khmer Rouge rule, I made a pledge to myself to never go back or to have anything to do with Cambodia," Mrs Tang said.
A year after taking up the lectureship, however, she met fellow Cambodian refugee Allan Tang.
Mr Tang had lost almost every member of his family during Pol Pot's five-year reign of terror which killed an estimated 1.6 million Cambodians.
He studied at the University of Otago and worked as a financial controller at Cadbury's, in Dunedin, before moving to Melbourne, Australia, in 1996.
Three years later, Mrs Tang followed.
That same year they took what became a life-changing holiday in Cambodia.
"Seeing the conflicts and struggles of so many Cambodians trying to rebuild their lives and the country in general, we knew we could do our part.
"We decided to come back," Mrs Tang said.
Early in 2001, Mr Tang joined an international accounting firm in Cambodia, while Mrs Tang began work for a World Bank project helping street mothers gain employment skills.
At the same time, she provided training to other non-governmental organisations (NGOs) and worked with disabled people who were struggling to make a living.
The huge barriers faced by disabled people trying to get work soon became apparent.
Commercial factories considered those with mental or physical handicaps, even if NGOs had given them job training, "non-productive" and "not profitable".
"So we had a dilemma - Before they did not have skills, but when they have skills they are still not employable.
"That made my husband and I come up with the idea of how to create jobs for them."
That idea is Peace Handicrafts and Silks - a social enterprise which trains and employs disabled and disadvantaged Cambodians to make recycled and silk bags and accessories for export.
Mrs Tang primarily employs people who have had polio or are deaf.
Landmine victims have a much higher profile and as a result are better catered for, she says.
The employees are taught to make quality bags and purses from recycled materials such as rice bags and paper.
The silk handbags, scarves and other accessories are made using only Cambodian handmade silks "to help strengthen local social businesses".
Established in 2004, Peace Handicrafts grew to 120 full-time staff within three years.
A deliberate strategy from the outset was for the business to become self-sustaining as quickly as possible.
"Through my husband's experience auditing numerous NGOs here in Cambodia, he came to the conclusion the ways some of those NGOs operate is not sustainable.
"We have seen a number of projects set up to help poor Cambodians, but when the donated money runs dry, the project collapses or struggles to survive.
"People can draw a good wage from the donated money which does not reflect the economic substance of their services.
"So we were convinced the project had to be run in a business-like manner if it was for long-term survival rather than just for a short-term relief."
Peace Handicrafts was launched using the couple's savings and income from Mr Tang's work.
Within a couple of years it was making a profit.
Dunedin has played an important role in what they are now doing in Cambodia, Mrs Tang says.
"In our heart, Dunedin is our home and New Zealand is our country.
"Dunedin was the place that gave me freedom and the opportunity to develop. There were sad moments there, but without that I wouldn't have developed to what I am now."
The global recession, however, has hit the business hard.
"Our biggest clients are in the United States.
"So when the financial crisis hit, it hit Peace Handicrafts hard too.
"Today the level of production is about 30% compared to the peak period."
Mrs Tang has begun diversifying the product range to include clothing, and wants to develop new markets within Cambodia and overseas, including New Zealand.
She estimates the business will break even again within a couple of years, and says they are "well prepared for it".
Also taking a long view, and also hailing from Dunedin, is former New Zealand Governor-General and New Zealand's first woman High Court judge, Dame Silvia Cartwright.
For the past five years Dame Silvia has been serving as a judge on the United Nations-backed Khmer Rouge war crimes tribunal, based in Phnom Penh.
Dame Silvia, another international judge and three Cambodian judges preside over the trial chamber of the three-chamber, 17-judge tribunal.
In February the tribunal concluded its first case, sentencing the Khmer Rouge's chief jailer Comrade Duch to life imprisonment for his role in a prison where thousands of inmates were killed.
A month later, an international judge resigned, accusing a Cambodian judge of thwarting attempts to investigate former Khmer Rouge members.
In July the New Zealand Government gave an additional $100,000 to the tribunal, taking this country's total contribution to $1 million.
Last week, University of Otago geriatric medicine specialist Professor John Campbell was one of three medical experts who addressed the tribunal on the mental state of former Khmer Rouge "first lady" Ieng Thirith.
Her significant dementia means she is unlikely to stand trial on war crimes charges.
The tribunal is now hearing the cases of the three most senior surviving Khmer Rouge leaders, including her husband Ieng Sary.
Mrs Tang supports the tribunal's aims but believes it is being hampered in its work.
"Only a few people are on trial whereas a great number more are thriving, in power and allowed to exploit Cambodian resources for economic gain, which under communism they worked to eliminate," she said.
She is under no illusion that everyone who truly wants a better future for Cambodia will have to work hard.
"I am quite satisfied with what I have been achieving, but there are challenges ahead.
"My designing and technical skills combined with my husband's accounting and business skills will help us push through in an increasing competitive world.
"I hope in the process I can continue to contribute for the betterment and social development of Cambodia."