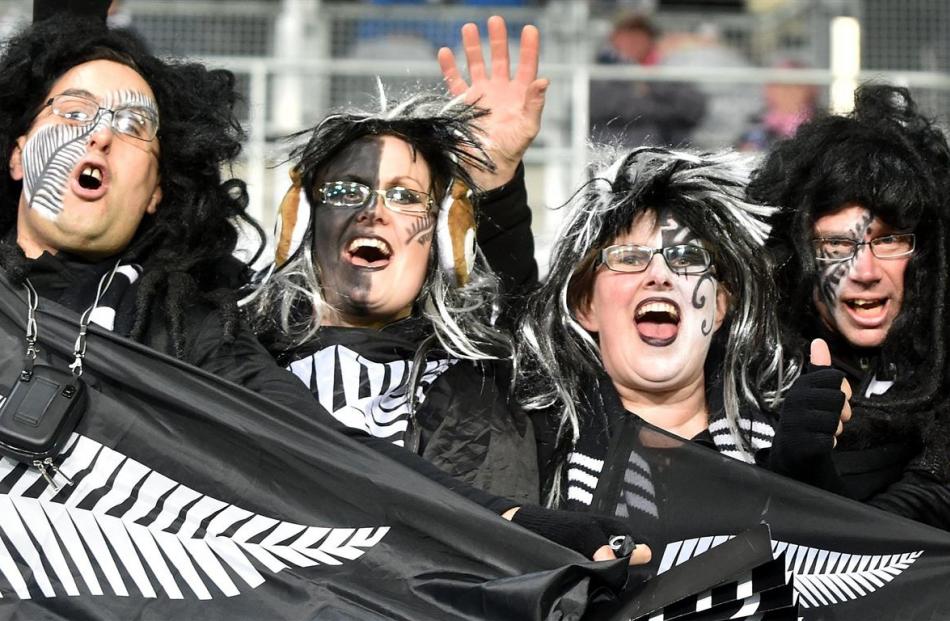 Design can be used for good and evil, Leigh Paterson writes.
Promotions for the recent All Black rugby test with Wales featured posters in shop windows carrying the striking tag #blackout, calling on rugby fans to post to social media.
I was perplexed, as a "blackout'' has connotations in relation to the loss of something. In my world, it is the name of Britney Spears' album after she went totally catatonic.
And it is in fact a type of drug-induced amnesia.
A blackout usually suggests a physiological "lights out'' experience that happens when someone has consumed too much alcohol.
Did the campaign's creator realise the hashtag could be read this way?
And that there might be a problem encouraging fans of a sport that already has a strong association with alcohol-related abuse, to "black out''?
While I appreciate it was call for unity, I found it fascinating the term was used in this way.
The All Blacks brand is a beast and is sensitive to appropriate integration and use. Ironically, Steinlager was a primary sponsor of the recent series.
Was the "blackout'' a call to consume as much beer as possible to celebrate the win? Maybe?
In 2011 Steinlager breached New Zealand advertising standards under a liquor code condition that prevents any alcohol advertising that refers to identifiable heroes or heroines of the young.
There are slippery lines in regards to endorsement, promotion and the work of marketing in delivering a message.
For this reason, how do we know when something is designed well and what is socially and culturally appropriate?
How can we tell what is good or bad and who decides?
The power to provoke consumers is a battleground that design lives in.
The Advertising Standards Authority is the agency that governs the environment in New Zealand, particularly in regard to how the contents of advertising may look and feel when viewed by the public.
A notable example of advertising falling short in the North Island was Ace Rental Cars, whose 2011 campaign stated "Now you can visit any Whaka'', a wordplay on Maori place names such as Whakatane.
The Maori Language Commission condemned the billboard, which was swiftly removed and apologies flew.
When does design become evil or out of control?
Design writer Steven Heller wrote about the power of design in a controversial piece entitled Designing Hate - Is there a graphic language of vile emotion?.
He attempts to get to the heart of where and how design finds itself in areas that many find difficult to digest.
The power to unite people using the tool of design to serve in the interest of "good'' and "evil'' is a hallmark of design as a trade.
This was highlighted during the flag debate when flag designs were quickly out of contention once a comparison was made to the flag of Islamic State.
Hilariously, New Zealand First MP Denis O'Rourke, who must have been seeing Nazis under the bed, held up four Red Peak flags in Parliament that he'd stuck together to make into a swastika.
The attempt to try to connect the design to past ideology was embarrassingly desperate, ill-informed and dangerous.
It's what happens when our imaginations go into overdrive and we start seeing whatever we want to see to promote another cause or agenda.
- Leigh Paterson is a lecturer in communication design at Otago Polytechnic.