Feeling trapped, unhappy or at least a little disgruntled? That's not surprising. We live in an age of perfectionism. And all this self-obsession is making us unhealthy, writes Shane Gilchrist.
In a move that might make some pout, Milan officials last week announced a temporary ban on selfie-sticks within certain areas. Part of a raft of measures aimed at curbing anti-social tourist behaviour, it follows a host of bylaws implemented in cities, art galleries, concert venues and sports arenas around the world.
Notably, these include several prominent places in Australia where, according to the English Oxford Dictionary, the term ''selfie'' was first used in public in September 2002, when a young man described a self-portrait photograph taken while drunk at a 21st birthday party and posted to a television channel's website.
Such is its cultural cache, ''selfie'' was named word of the year by Oxford in 2013, a senior editor pointing out the term might be a noun but it's almost a verb: ''It's not just taking a picture of yourself; the publishing of it makes it a 'selfie'.''
It has come to mean something else, too. Self-obsession.
British author and journalist Will Storr regards the selfie as more than a modern media construct. Rather he sees it as one of a range of symptoms (and drivers) within a much wider and deeper cultural malaise.
We live in an age of perfectionism that is no good for anyone, he says. Through a constant bombardment of images and notions, our culture has decided the perfect self is a person who is beautiful, successful, slim, socially-conscious and extroverted.
And when we don't match that ideal, we beat ourselves up. Too old, too poor, too quiet, too big, too small, too sad ... In recent years, psychologists have even begun to think that many people take their own lives because of such impossible standards.
Storr believes this idea of the perfect self is, in fact, the perfect hell.
''This pressure, this need to be perfect, is toxic. The message tells us we can be anything we want to be, do anything we want to do, all we have to do is dream and go for it.
''This is absolutely rubbish. We are all biologically limited in different ways. We cannot do or be anything and everything we want to. People need to go easier on themselves, stop beating themselves up for failing to become the person they see in the advertising, on television, or a computer.''
A novelist, contributing editor to Esquire and long-form journalist whose work has appeared in the Guardian, The Times and Marie Claire, among other places, Storr has completed a new book, Selfie: how we became so self-obsessed and what it's doing to us.
In it he wonders about this perfect self that torments so many of us. Who, actually, is this person? Why does the notion hold such power over us? Could it be humanity's deadliest idea? And, if so, is there any way we can break its spell? To find out, Storr travels back to the philosophers of Ancient Greece, through the Christian Middle Ages, the encounter groups of 1960s California and self-esteem evangelists of the late-20th century to modern-day America, where research suggests young people today are in the grip of an epidemic of narcissism.
In documenting how various forces have perpetuated the myth that reads along the lines of, '' I think, therefore I can'', Storr also examines the notion of the ''neoliberal self'', this modern societal construct comprising an individualistic, optimistic, hard-working, socially aware global citizen with ''entrepreneurial guile and a selfie camera''.
The problem is, as the cliche goes, no-one's perfect. So if a person believes he or she possesses all the power needed to succeed, ''then it naturally follows that if we fail then it's our fault and our fault alone''.
Speaking from his home near London, Storr notes that high self-esteem is not actually that desirable. (As one scientist remarks in his book: ''Actually, people with high self-esteem are pretty insufferable.'')
''People with a heightened and unearned sense of self-esteem tend to give up on things quickly. It can also set up self-defeating behaviours, such as people finding an excuse for their lack of ability in a certain situation.''
Storr points out that humans are animals of progress. We are doers, strivers, fighters, dreamers; whether the aim is virtuous or villainous, we attempt to bend our environment to our will. Given our ambitious nature, he wondered then why self-harm (which can ultimately manifest in suicide) has a place in this picture.
He spoke to and devoured research from a range of psychologists, many of whom had completed studies into suicidal thought processes. A key thread that runs through various theories? The perception of a complete loss of control.
''One of the most critical functions of the human self is to make us feel in control of our lives,'' Storr notes. Thus add in external forces that not so much whisper as shout an idealised version of ourselves and the gulf between reality and perfectionism is magnified.
''When people are having perfectionist thoughts, they're wanting to feel that they're in control of their mission of being the great person they imagine they ought to be. The problem comes when the mission's progress stops or, worse, goes into reverse.''
When their plans go badly awry, they'll strive to get control back. If they fail and keep on failing, they'll enter despair. The self will begin to founder. And this is true for all of us.
''Humans are also highly tribal. We think in terms of ''in'' groups and ''out'' groups, Storr says, adding part of this dynamic includes telling untrue stories about ourselves and others. Such is our tribal urge to fit in, we will ignore the pain of others; to protect the group, we will attack those outside it; to overcome our fear of death, we will fill the unknown with answers (the flipside to this is we entertain noble dreams).
Here he is touching on the notion of ''evolutionary psychology'' which, like many areas of research involving the brain, is evolving. Broadly, it holds to the proposition that our grey matter has been shaped by evolution, just as the rest of the human body has. So acts of violence, as well as altruism, are behavioural responses, adaptations to situations in which our societies and communities were built.
''We are brought into the world with this half-finished brain, which is completed by environment,'' Storr says.
He notes theories around nature and nurture have evolved to a point where they are no longer seen as being in competition with one another but, rather, in symbiotic collusion. Included in the broad term ''experience'' is individual experience: the things we go through clearly have an effect on our lives.
''Each person has a range of personalities, although we all have a core personality, parts of which are set in the womb. For example, our serotonin system - we are born with that - and that is very important in mediating happiness.
''Personality can change over time in response to environment (economic issues, life events, violence and other trauma) but, broadly speaking, our personality is stable and it changes in predictable ways as we go through life.''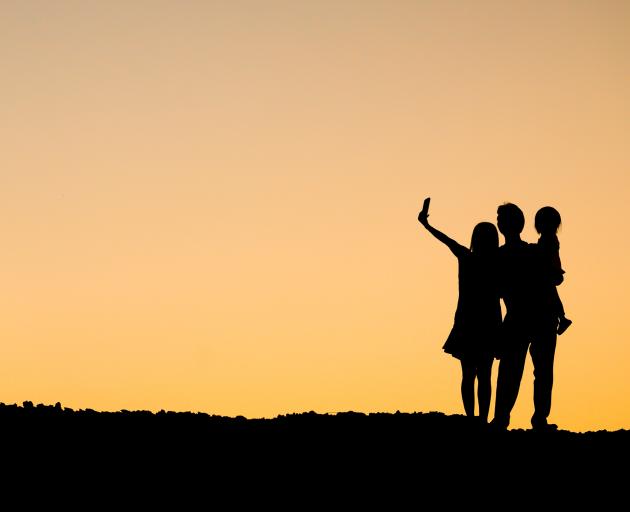 Often well aware of the effects of such life events, our brains interpret and mediate responses to them. In short, we use the things that have happened to us as plot points in the story of our own lives. And if the brain is a story-teller, its central hero is oneself.
But the narrative it creates is not made in a void. The brain is a plagiarist, taking its ideas from its surroundings, from the other stories that whirl around us.
Thus culture's influence on the self is insidious. It filters in from all angles: family values and beliefs; the actions of friends and associates, not least during adolescence; our gender; race; job; social status ... All work like a web of instructions. We internalise these rules and adhere to them. For example: if you look down at your stomach and think it's a bit wobbly, or at least far from an ideal shape, that's your (Western) culture talking. It's inside you.
Storr's central rumination - that cultural forces have led beyond dissatisfaction to despair - touches on a 2004 book, The Paradox of Choice: why more is less, in which author Barry Schwartz argues that the desire for ever-increasing choice, rather than making us happier and healthier, has made us more anxious and overwhelmed. In the face of all this choice, we are paralysed, scared to make the wrong decision. Our obsession with being better is our prison.
"I do think it is normal to want to be happy, but the form happiness takes can vary,'' Storr says.
''In Western culture we often focus on individual success, whereas East Asian cultures tend to look at the success of the group.
''I think what defines or drives happiness changes across not only cultures but also individuals. For example, some people see parenthood as the ultimate form of happiness, but for others that would be a nightmare."
It's a concept referred to as the ''neuroscience of wellbeing'': three key areas of the brain - the prefrontal cortex (executive functioning), limbic system (emotions) and mesolimbic system (reward, pleasure centre, appetites, instincts) - are identified as being integral to our ability to function and survive.
And they are inter-related. For example, imagine you are at a party where you are faced with a smorgasbord of desserts. One part of you (the mesolimbic) just wants to have more, but another part of you (the prefrontal cortex) says, ''enough, just walk away''. Constantly bombarded and stimulated by advertising, media, social media and the like, our mental wiring has been skewed to favour our reward systems.
As Dr Craig Hassed, author of another recent book on the subject of happiness (and unhappiness), The Freedom Trap, notes: ''It makes it very difficult for anyone to find the right balance''.
An associate professor at Melbourne's Monash University, where he works in the Department of General Practice and is co-ordinator of mindfulness programmes, Dr Hassed says a person who might be classified as happy and healthy will often have an executive functioning system that is better at regulating other areas of the brain.
''To put it another way, constantly seeking pleasure doesn't necessarily make us happy or healthy.''
Dr Hassed examines the notion of freedom from a range of perspectives, but primarily he is addressing a person's inner wellbeing.
''You could be walking down the street on a nice day with no obstruction, but inwardly you might feel anything but free. You could feel oppressed by worries and fears, anger and frustration, and all your attachments to possessions.''
We have adopted this idea that the more we have, the happier we will be. I think people are overwhelmed by a fear of missing out, which social media feeds us all the time.
''There is now a constant inability to be content. We want to be some other person, in some other place, in some other time. None of this thinking makes people any happier.''
A regular contributor to medical journals, Dr Hassed has published 11 books encompassing his expertise in mindfulness-based stress management, integrative medicine and medical ethics.
''The world's great wisdom traditions have long said that freedom is truly an inner state,'' he says of the contemplative traditions found within Buddhist, Christian, Jewish, Muslim, Hindu and other teachings, as well as philosophy.''
If you go back to the ancient Greeks, to Plato, Socrates, Aristotle and others, self-knowledge was regarded as the essence of knowledge. If we don't have that, we are vulnerable not only to external problems but also to internal issues, such as anxiety and confusion.
''We need to exercise our brain to help develop in a way that means we aren't constantly seeking to feed a perceived need,'' Dr Hassed says.
''We used to think that once your brain is wired in early childhood, then it's all over. We now understand the brain is rewiring itself throughout our lives. It happens most fully when we are young, but our brains - in general - don't lose that capacity.
''We can train our brains to ameliorate personality traits and develop other traits - although it takes a lot of training and time. If a person's psychological make-up is explained to them and steps taken to work on aspects of their traits, then changes can be made.''
However, such changes don't happen overnight, Dr Hassed warns. Occasionally, people might experience a moment of profound insight but more often it's a process of small steps.
''Bit by bit, these changes get wired into the brain, so a year from now someone will be different; and 10 years from now, the changes will be even greater.
''But I don't think we are that good at making an effort. We often want a quick fix.''