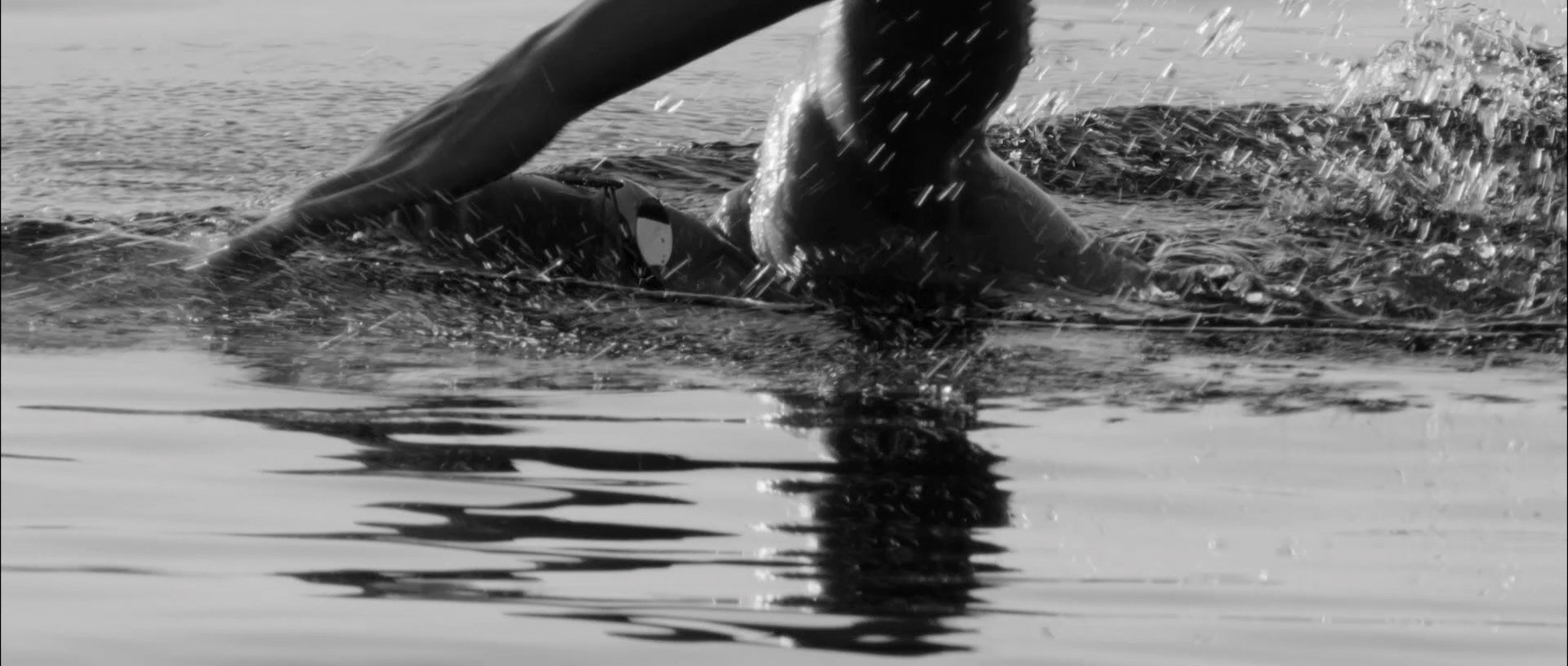 what was or could be today (again) 2019 is a recent video installation by artist Shannon Te Ao (Ngati Tuwharetoa, Ngati Wairangi, Te Papaka-o-Maui).
Purchased in 2020 by the Dunedin Public Art Gallery, it is currently on display on the ground floor.
The work begins with a close-up view of a painting by Te Ao's grandmother, which is a starting point for Te Ao's deeply personal and astonishingly beautiful work.
Endurance athlete Ngarama Milner-Olsen swims across Taupo-nui-a-Tia (Lake Taupo), her body moving in and out of the water like memories resurfacing.
Te Ao has created an immersive and contemplative work with the soundtrack by James Tapsell-Kururangi (Te Arawa) and cinematography by Iain Frengley. It washes over the viewer, simultaneously relaxing and deeply thought provoking.
"The pathway of my life is laid out, and traversed by the essential energy of many, many people." (translated from Maori by Krissi Jerram). This is the first line of the waiata written by Te Ao and Kurt Komene (Te Atiawa, Taranaki Whanui), and sung by Te Awhina Kaiwai-Wanikau (Ngati Tuwharetoa).
Much like these lyrics, this artwork is an unfolding of time in front of the viewer - a remembrance of family, whakapapa and place.
Much of Te Ao's work relates to translation, and what was or could be today (again) feels like a translation of personal experience into a thought-provoking and timeless artwork.
The exhibition
what was or could be today (again) can be viewed on the ground floor of the Dunedin Public Art Gallery until June 22.
- Piupiu Maya Turei (Ngati Kahungunu ki Wairarapa, Atihaunui-a-Paparangi) is a curatorial intern at Dunedin Public Art Gallery.