What troubles are brewing for 2019? Five experts in various fields tell Bruce Munro what they believe are the biggest risks facing New Zealand this year. 
POLITICAL
China will be the hottest political potato in New Zealand this year, commentator Dr Bryce Edwards of The University of Victoria, Wellington, says. 
New Zealand's navigation of the "new cold war" with China is likely to have a significant impact on New Zealand politics in 2019.
The risk is that neither the politicians, nor the public, will rise to the occasion of treating the topic with the sophistication and bravery that it deserves. The result could be very bad for us economically, as well as culturally.
Foreign affairs and international relations don't usually have an overwhelming impact on New Zealand politics. Except during times of war, the biggest problems in New Zealand are normally entirely domestic. But this is changing at the moment, with increasing difficulties for New Zealand politicians in dealing with questions around China.
These issues are multifaceted: is the Chinese state having a significant impact on domestic politics here? How close does New Zealand want to tie its fortunes to that of China (in terms of trade and diplomacy)? What will New Zealand do if increasing trade, or even military, hostilities break out between the US and China?
Evidence of the growing difficulties for New Zealand can be seen in recent government decisions to refuse to allow the Chinese Huawei telecommunication company to be involved in the new 5G mobile network, as well as allowing the New Zealand spy agency, the Government Communications Security Bureau (GCSB), to speak out about cyber-security breaches being perpetrated in this country involving the Chinese Government.
What's more, Prime Minister Jacinda Ardern appears to have been given the cold shoulder towards the end of the year, with China not available for a visit by Ardern.
The New Zealand Government will have to walk a difficult line between staying on side with its traditional allies (US, Britain and Australia) while also retaining the trust and goodwill of our biggest trading partner.
The risk is that New Zealand might end up having to choose between the two sides, which could be detrimental to New Zealand's economic interests. Not only may we miss out on a hoped-for upgraded free-trade agreement, our farmers might find that their products stop being bought in such high volumes.
The opposition National Party is also compromised and appears unwilling to discuss any of the difficult issues openly. And apart from the University of Canterbury's Anne-Marie Brady, there are few other public figures asking the difficult questions.
What is needed now is a genuinely open and sophisticated national discussion on Chinese influence and power. This has to involve the media, universities and other parts of the "public sphere". In-depth debate and discussion is required.
If a proper public discussion on the new cold war with China doesn't occur formally, then it is bound to eventually happen informally. And that might not be pretty or progressive. Instead, it could end up being xenophobic and reactionary, which has been part of the problem in Australia, where many of the issues have led to ugly and unhelpful outcomes.
ECONOMIC
Threats from overseas, over which New Zealand has little control, provide the greatest risk to our economy this year, says Ganesh Nana, chief economist with economic advisory group Berl. 
The biggest risks are external. The planet is not happy ... and the global economy is showing all the signs of similar unhappiness.
It's probably no surprise to anyone, but it's Brexit, China and the United States, possibly not in that order. So, it's a combination of a lot of things happening elsewhere in the world. There's not much we can do about them, but they are serious and significant risks.
China's slowdown is worrying. The latest policy moves from China to shore up their growth is a signal they themselves are concerned about a growth slowdown.
The Brexit debacle could go anywhere. The ripple effects of that on global trade, the uncertainty it creates, should not be underestimated. Even though it is on the other side of the world, it really can hurt ... What happens, come March, we really don't know. It's a bit scary.
And then we also have the US Government, which has managed to shut itself down ... That will no doubt have ripple effects as well. And I haven't even mentioned the US-China trade dispute.
The worst-case scenario is a significant dislocation of our trade pattern and opportunities.
Hopefully, we can maintain our trade relationships through the looming mess. Hopefully, New Zealand can continue to operate under the radar in those trading relationships.
It is difficult to know how bad it could get. I don't want to send the wrong signals, but it is a significant risk. The risks are accumulating. That is the concern, because there doesn't seem to be any sign of the risks receding.
There are some economic risks within New Zealand, but they are of a significantly lower order of magnitude.
The risks in New Zealand are very much around the construction sector, its capacity to respond to the demand for the construction that is required. Whether it be house building or other infrastructure such as transport, drainage, sewerage, water, shopping centres, tourism, hospitals, schools - there is still a lot to be done. There are a lot of signs that the construction sector is struggling to cope, whether it be in terms of capital and capacity. It's an ongoing constraint. If we could relieve that, it would make the domestic economy a lot more able to respond to the demands on it. We could create a lot more jobs and a lot more well-paying jobs.
The constraint is becoming more obvious as the demands are becoming more obvious. You guys in Dunedin need a new hospital built pretty fast. All those things are becoming more and more obvious as it becomes clear that we have neglected our infrastructure during the past couple of decades.
SOCIAL
A rapidly ageing population is causing a revolution that needs significant, widespread societal change, Emeritus Prof Amanda Barusch, of the University of Otago's department of sociology, gender and social work, says. 
New Zealand is, along with the rest of the world, in the midst of an age revolution. Never before in human history have so many lived to be so old.
According to Statistics NZ, our population 65 years and older has doubled since 1980. It is projected to grow even faster in the next 15 years as the baby boomers age.
The media has done a great job publicising the potential risks of this demographic shift, suggesting that elders will place unsustainable demands on health and financial sectors of the economy. The scenario of hundreds of thousands of indolent retirees bankrupting the Government has been conjured by some experts, as well.
Absent a shift in workplace practices and public policies, there is indeed a risk that many older adults will be expelled from the labour force into unproductive, costly and
ultimately unsatisfying retirements. Further, unless we get over our ingrained ageist attitudes, we risk isolating elders in social and geographic age ghettos and stigmatising them as worthless.
Consider the education system, which segregates adults by age, focusing massive resources on twenty-somethings while their older counterparts are relegated to the fringes. Most of my undergraduate students don't have a single classmate over 40.
While we accept this as normal, the current education model does not begin to address today's employment demands for upskilling and reboots, let alone the needs of a future in which workers may change careers multiple times during work lives that could last 50 years.
On average, today's seniors are healthier and better educated than previous generations. New Zealand simply cannot afford to discard their energies and expertise. Of course, this cohort is tremendously diverse. While some are happy to enjoy their leisure, others are eager for meaningful employment and volunteer opportunities. Access to high-quality, age-integrated, lifelong education could significantly enhance the experiences and contributions of many seniors. With thoughtful policy (and attitude) adjustments, tomorrow's seniors will take their rightful places in the mainstream of society, enhancing the quality of life for all of us.
ENVIRONMENTAL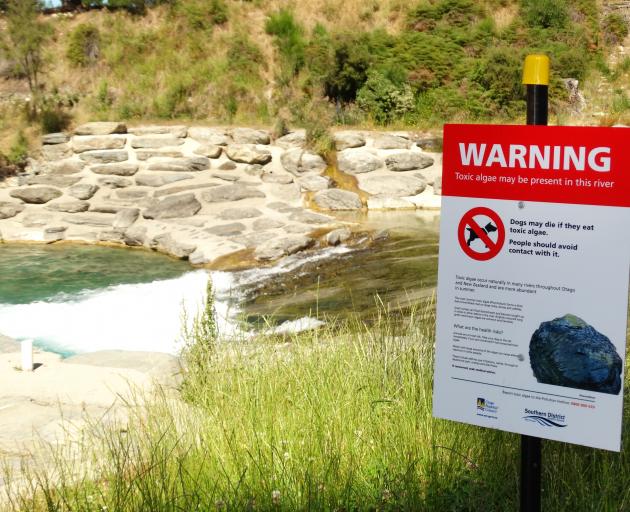 The appalling state of our freshwater is understandably New Zealanders' top concern, says Assoc Prof Janet Stephenson, director of the Centre for Sustainability, University of Otago. 
The decline in the quality of our fresh water is well studied and documented by researchers and government agencies.
Causes include increasing levels of phosphorus, nitrogen and E. coli in many waterways, noxious plant infestations such as rock snot and algal blooms, increased sedimentation, and reduced water in rivers and aquifers due to the draw-off of water, much of this for irrigation.
The Ministry for the Environment's most recent report on freshwater, for example, states that agricultural nitrogen levels are worsening at more river sites than improving, and nitrogen is now filtering through to groundwater. The Million Metres stream project, initiated by the Sustainable Business Network, shows that 44% of all monitored lakes are polluted beyond the point of eutrophication (where a lack of oxygen kills off all animal life) and 62% of our lowland rivers have more pathogens than are safe to swim in.
There are many causes of this worsening problem. Farms contribute through increased use of fertilisers, higher stocking rates, more dairying and increasing irrigation. Urban areas contribute through water use and stormwater run-off. Leaching from septic tanks is also a problem.
Together, these stresses make it harder for many freshwater creatures to survive, particularly native species.
These impacts have also made many of New Zealand's waterways undrinkable and unswimmable, and have affected fishing, recreation and cultural values. Anyone who has been in and around waterways over the past few decades will have observed these changes first-hand.
We're all affected, and we can all help turn it around. Urban areas need to clean up their stormwater; regional councils need to put strong rules in place to limit discharges and water takes; and we can all individually help to return waterways to health.
Some farms and organisations in the farming sector are starting to change farm practices to reduce impacts on streams, but there is a long way to go yet.
Initiatives such as the Million Metres streams project bring together individuals, businesses and organisations who have committed to work together to accelerate New Zealand's riparian restoration activity. Around Dunedin we have some great local initiatives centred on the Waikouaiti river and Kaikorai stream.
But there is still a very long way to go to get thriving clean and healthy waterways that are good for aquatic species, good for people, and good for New Zealand as a whole.
It's no wonder that a recent Colmar Brunton poll found that freshwater pollution was Kiwis' top concern, beating the cost of living and the health system, with 82% of people surveyed being extremely or very concerned about the issue.
GLOBAL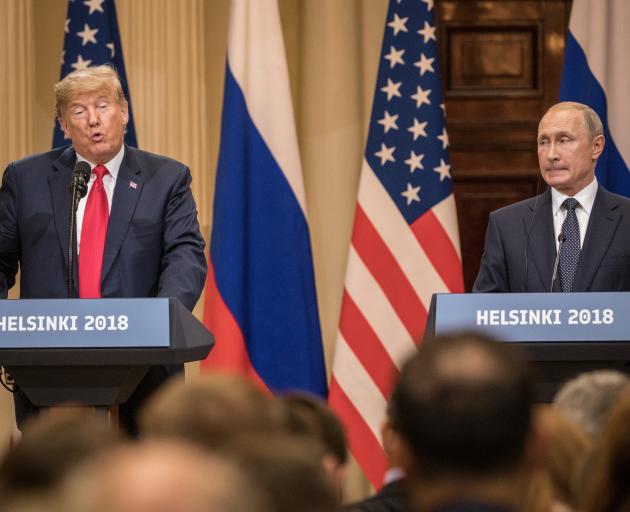 The liberal international order is at risk of crumbling and being replaced by authoritarianism, populism and demagoguery, warns University of Otago international relations specialist Prof Robert Patman. 
Since the end of World War 2, New Zealand has been a firm supporter of what is known as the liberal international order.
The liberal international order could be defined as an open and rules-based system of international relations that is "enshrined in institutions such as the United Nations and norms such as multilateralism".
However, during the past five years, there has been a three-pronged assault on this liberal international order.
An external challenge emerged after Vladimir Putin returned to the Russian presidency in 2012, engaged in information warfare with the United States (US) and the European Union (EU), and used force in Ukraine in 2014 to redraw the territorial boundaries of post-war Europe for the first time since World War 2.
Two internal challenges developed in the wake of events in 2016. In June 2016, Britain voted, narrowly, to leave the community of liberal democracies that comprise the EU. In November 2016, America elected Donald Trump, a flamboyant economic and political nationalist, to the White House.
These three challenges somewhat morphed together to create an internal-external threat nexus to the liberal order.
Possible Russian involvement in the Brexit vote has been the subject of investigations by a UK parliamentary committee and the UK Electoral Commission, while Special Counsel Robert Mueller's investigation into alleged Russian interference in the 2016 American presidential election has already generated a number of indictments.
New Zealand has a vital stake in maintaining its core foreign policy beliefs based on its support for the UN and a rules-based multilateral system.
But New Zealand and other states must do more. The focus must be on identifying elements of the liberal order that need to be reformed.
Two sets of reforms could strengthen the liberal order. First, the global security situation is not realistically going to improve until the United Nations P-5 group loses the privilege of being able to veto any UN Council resolution they do not like.
Second, it is time for a serious international debate on how the liberal economic system can be made to work better for more people.
Without such reforms, the liberal international order will remain vulnerable to forces of authoritarianism, populism and demagoguery.
It is time New Zealand and other like-minded states actively strengthened the liberal international order to advance the interests of the many rather than the few.