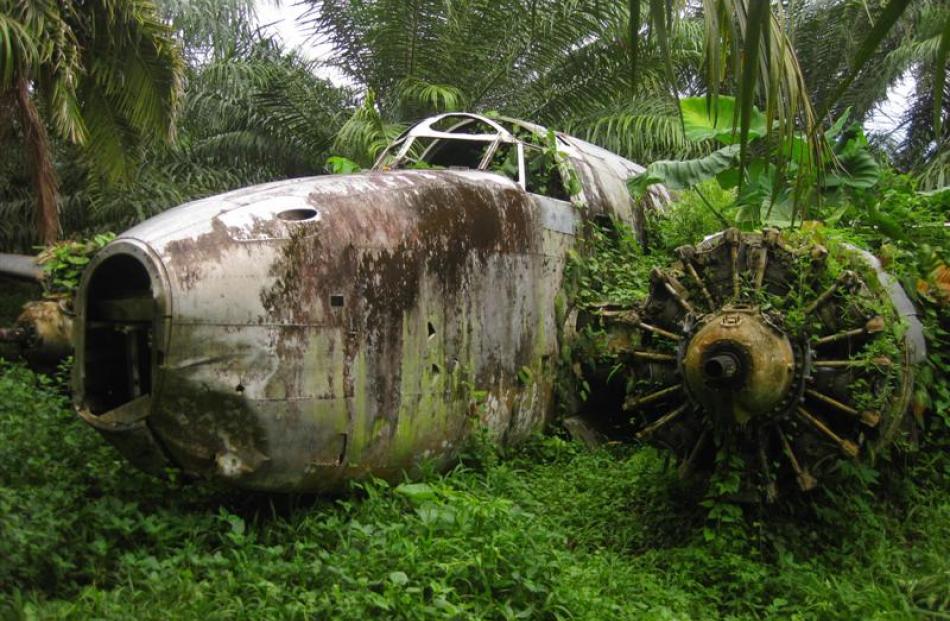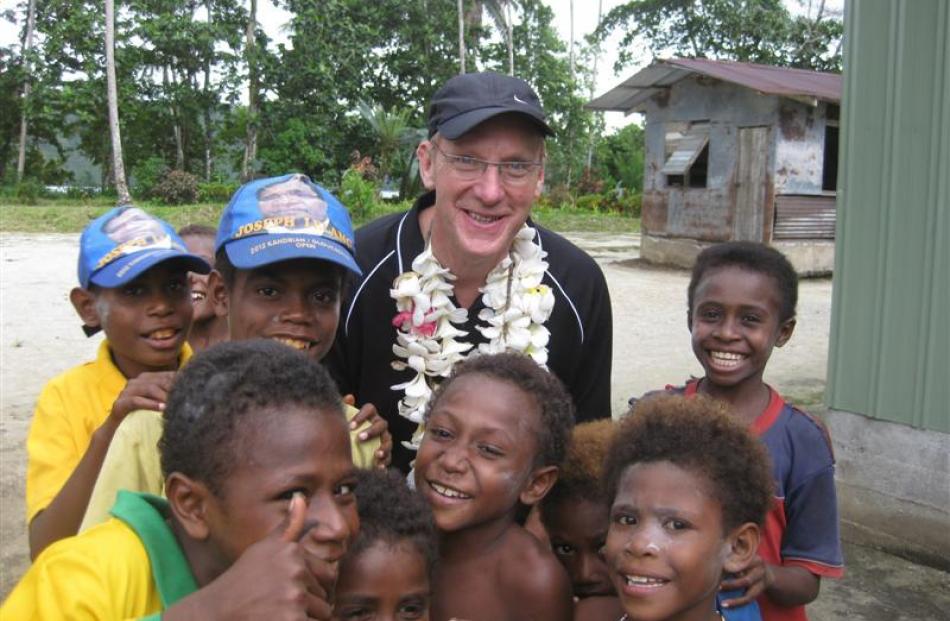 The Pacific region represents both idyll and altruism for Bannockburn man Bruce McPherson, who is spreading the word about both the tourism and volunteering opportunities the area presents. Pam Jones reports.
When Bruce McPherson found himself lucky enough to be travelling around the Pacific Islands on his friend's yacht several years ago, it didn't take him long to figure out what his next move would be.
As well as soaking up the picture-perfect idyll the islands initially presented, the Bannockburn man was taking a closer look at the lives of villagers living on the islands.
''It didn't take me long to work out I thought I could make a difference for those communities, and it looked like they needed it.''
His volunteering work started with a 12-month Volunteer Service Abroad (VSA) posting to Kimbe, on New Britain Island, Papua New Guinea, in 2012, and he has done two subsequent VSA postings since then, returning to the same role in Kimbe for another two months in 2013 and then completing a four-month stint in Arawa, Bougainville, last year.
He returned to Central Otago last October.
The experiences have become embedded in his psyche and he is now keen to spread the word about both the volunteering and tourism opportunities the regions present.
While volunteering and working in the regions poses the usual challenges of third-world areas, the mettle required also becomes a positive, the regions representing magical opportunities for intrepid travellers of an adventurous bent, he says.
In Kimbe, Mr McPherson, a retired accountant, worked as a financial adviser for non-governmental conservation and education organisation Mahonia na Dari, which translates as ''Guardian of the Sea''.
Kimbe Bay has one of the best range of corals in the world, with about 700 types of coral and 400 species of fish, Mr McPherson says.
A 2013 National Geographic article called the bay ''a kingdom of coral'', a world ''more alien than the edges of space''.
Mahonia na Dari works with locals on New Britain Island to preserve the coral environment while working out ways to foster tourism sustainably.
That meant doing things like trying to eliminate dynamite fishing and ''poison rope'' fishing, Mr McPherson said; dynamite obviously destroyed the coral and poison rope fishing resulted in entire populations of fish being taken, rather than sustainable levels.
''It also meant doing things like teaching the locals how to harvest turtles and eggs sustainably. They would ask them to take either the turtle, or the eggs, but not both; otherwise, the turtles would die out. Once it was explained like that, they understood and could see it was a better way.''
Mahonia na Dari, based in thatched, beach-side buildings surrounded by tropical gardens, also had accommodation that visitors could book, and group and conference travel there was becoming more common, Mr McPherson said.
There is also other hotel or resort accommodation in the region, and various options for diving trips.
The locals in both the Kimbe and Bougainville regions were incredibly friendly, and Mr McPherson always felt safe during his postings, while always observing the usual travelling/safety rules of not walking at night.
Bougainville is an autonomous region of Papua New Guinea and Mr McPherson was posted there as a financial adviser with a private company, Bougainville Earthworks, which was contracted to build roads in the region.
A post-conflict area, Bougainville had been ''absolutely shattered'' by the conflict of the 1990s and rebuilding there was only just beginning, Mr McPherson said.
As well as VSA, many other aid organisations were now there, but Mr McPherson estimated it could take at least 15 years for Bougainville to be functioning properly.
But far from seeming an impossible task, everything that was achieved there was viewed as positive progress, and momentum was growing, he said.
While in Bougainville, Mr McPherson felt privileged to be present at the first-anniversary celebrations for the new Bougainville Library in Arawa.
Arawa was where the movie of Lloyd Jones' book Mr Pip was filmed.
Previous libraries on Bougainville were destroyed during Bougainville's civil war, and Jones established and headed the trust that built the new library.
Mr McPherson also viewed relics of World War 2 in Bougainville, including bomber planes that were shot down but not destroyed, and later abandoned and swallowed up by the jungle.
There was a growing number of tourists visiting the region to see such relics, he said.
Mr McPherson said everything he experienced in Bougainville and Papua New Guinea was life-changing, ''in a good way'', and he encouraged others to contact VSA if they were interested in volunteering there.
As well as making specific applications, people could also make a general expression of interest, as VSA was generally able to place people with a broad range of skills into a particular position.
Many of those who volunteered with VSA asked to go to ''more popular regions'' such as Samoa, Tonga or Vanuatu, but Mr McPherson encouraged people to consider going to less well-known destinations such as Papua New Guinea, Bougainville and the Solomon Islands.
VSA looked after its volunteers well, paying for their flights, medical checks and insurance, providing an allowance while there that was more than enough to live on, and also providing follow-up support back home if necessary.
But as well as volunteering there, travelling as a visitor was the ultimate way to help develop areas such as Bougainville and Papua New Guinea, Mr McPherson said.
Tourism was the secret to growth in such regions, and what the locals were pinning their hopes on for a more prosperous future.