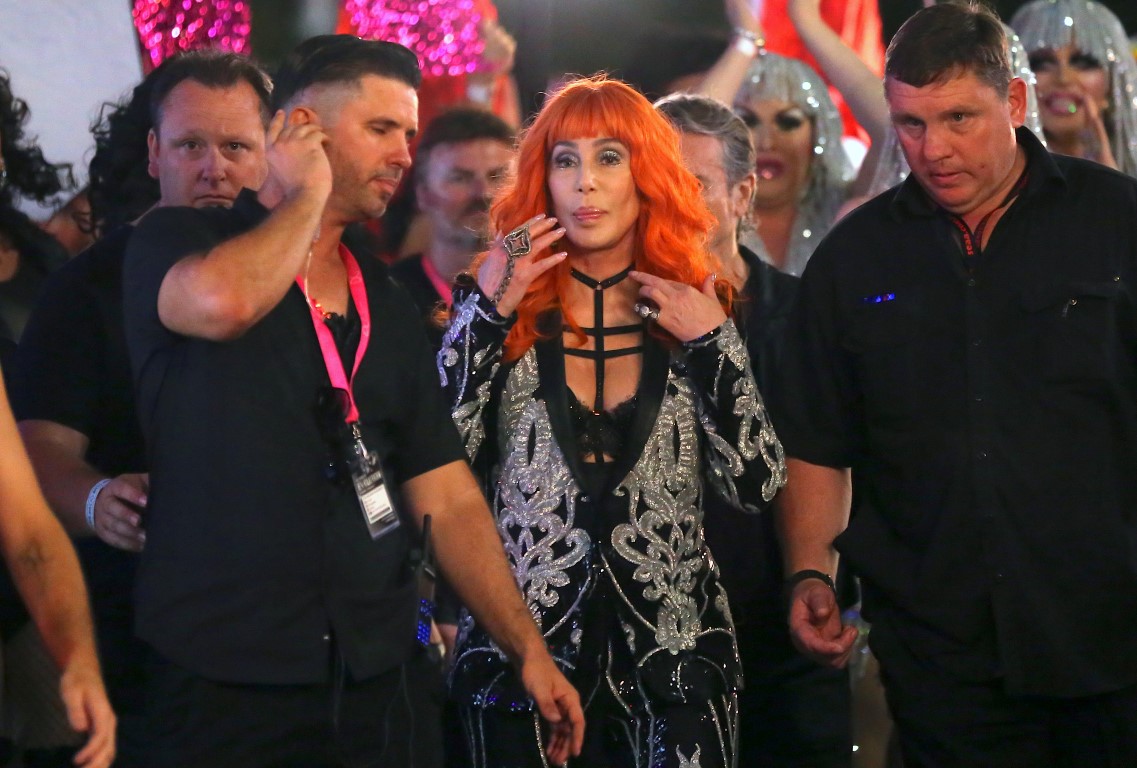 The speculation was true - pop superstar Cher turned up at the Sydney Mardi Gras parade last night.
Cher, the headline act for the Mardi Gras after party, had been rumoured to make an appearance during the parade, and the gay icon arrived to the tune of Turn Back Time.
The singer sported a bright orange hair and low-cut black top with a silver-embroided jacket as she mingled with fans.
About half a million people were expected to line Sydney's streets to celebrate the 40th anniversary of the Mardi Gras, the first time the annual parade has taken place since Australia legalised same-sex marriage.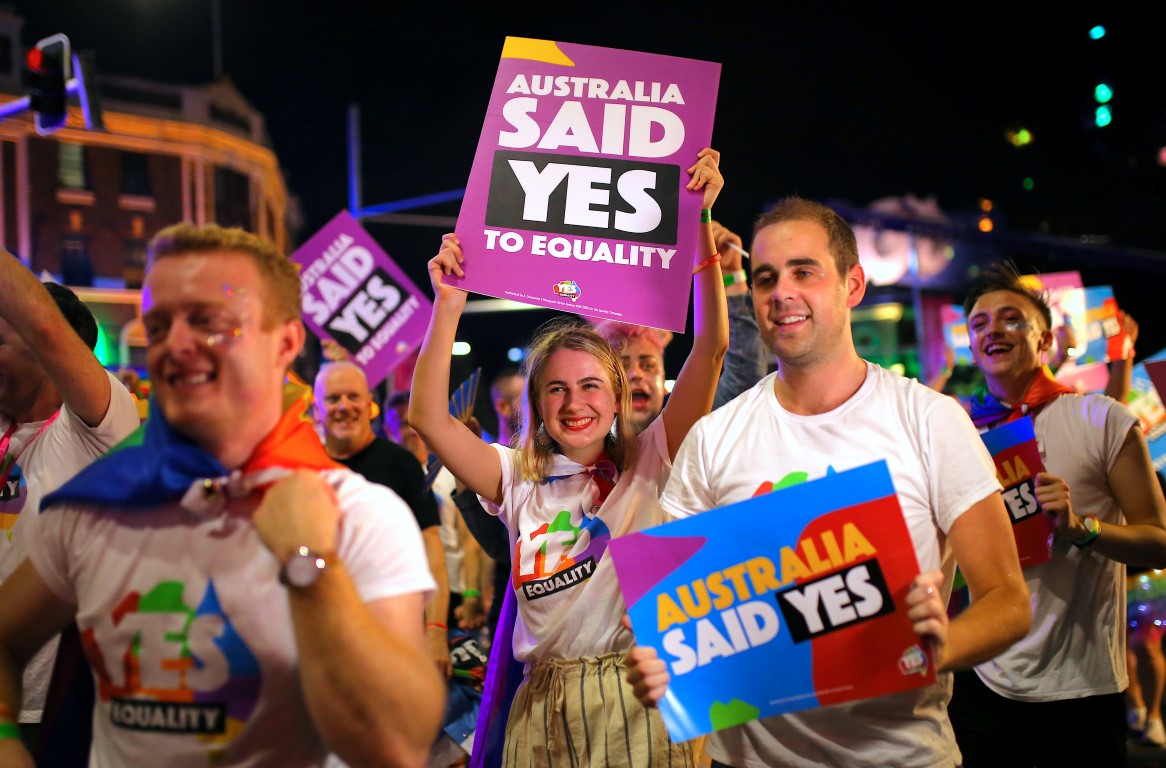 The event started in 1978 as a protest march for gay rights and the decriminalisation of homosexuality but has since grown into a major tourist spectacle featuring leather, sequins, glitter, lasers and dance music. It is now Sydney's biggest street party and a major focal point for Australia's gay and lesbian community.
This year's procession included 200 floats and groups of street dancers and was headed by Dykes on Bikes, a motorcycle club.
Australians overwhelmingly endorsed legalising same-sex marriage in a postal survey in a country where sodomy laws were still in place in some states until as recently as the 1990s.
This year's Mardi Gras honoured the 78ers, a group of people involved in the original protest, which took place on June 24, 1978 as a peaceful march for gay rights that sparked the annual parade.
That protest was marred by police brutality with 53 people arrested in subsequent scuffles.
Police have since apologised for the events of 1978 and now march each year in the parade alongside other emergency services.