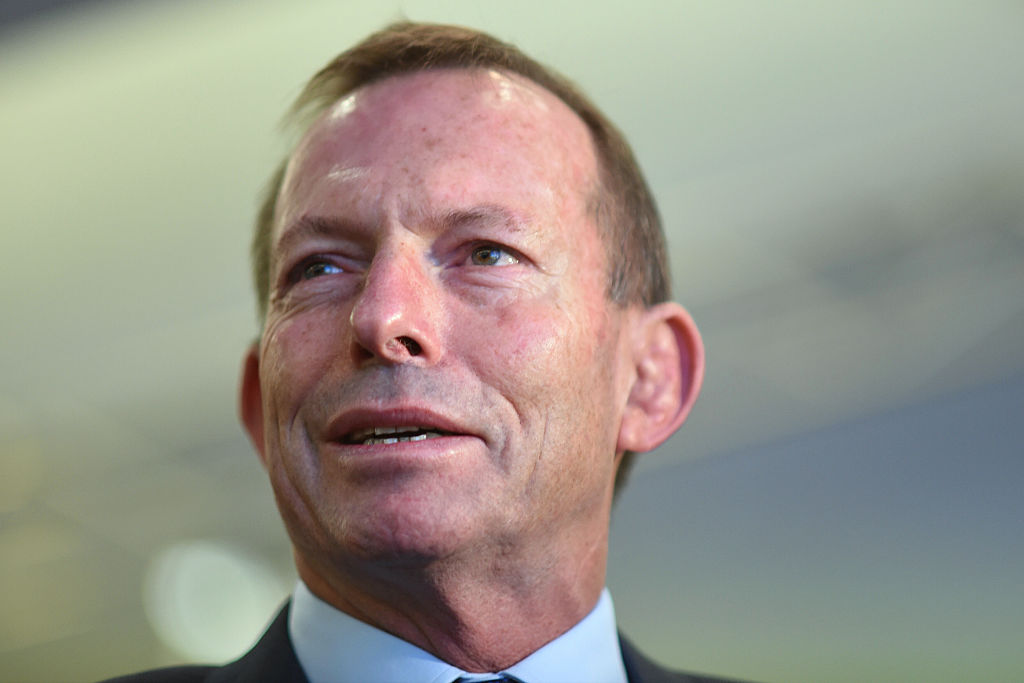 Former prime minister Tony Abbott says he's relieved to see the back of the controversial Safe Schools programme in NSW.
The Safe Schools programme was set up to stop the bullying of gay and transgender students, but it divided parents and politicians and was criticised for its focus on gender fluidity and diverse sexuality.
The programme will no longer be funded by the federal government and the NSW government announced on Sunday it was working on a replacement strategy focusing on anti-bullying.
Mr Abbott said the ditched programme was never about anti-bullying but about social engineering.


"It is a terrible, terrible programme that was initiated by the Gillard government. I regret to say it got rolling under my government," he told 2GB Radio on Monday.
" ... but as soon as we were aware of (it) I spoke out against it, and to Malcolm Turnbull's credit some action was taken against it."
NSW Education Minister Rob Stokes said the programme would support children who struggle at school.
"Bullying will never be accepted in NSW public schools - whether it be because someone is overweight, gay, based on the colour of their skin or for any other reason," he said.


Opposition Leader Bill Shorten said the programme had been used as a "political football by conservative critics" but his party was interested in seeing the new proposal.
Safe Schools Coalition Australia (SSCA) said it would continue to ensure all Lesbian, gay, bi, trans and intersex (LGBTI) young people can "learn in a safe and inclusive environment where everyone is treated with dignity and respect".
"We will continue to build the capacity of teachers through professional development in 2017," an SSCA spokeswoman said in a statement on Monday.
The Victorian government will continue to fund the original programme.