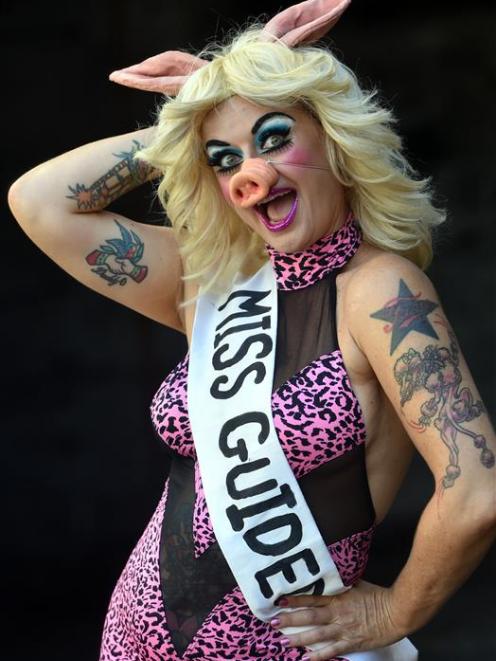 The self-proclaimed ''fairy godmother of bent burlesque'' is set to send up gender and sexuality issues in her Dunedin Fringe Festival show.
Cabaret performer Glitta Supernova describes herself as a ''sex clown'', who uses her sexuality as a weapon for social change in her show The Glitta Supernova Experience - Let's get METAphysical.
The one-woman show was a hybrid of cabaret, burlesque, comedy skits and personal true stories, she said.
Supernova was raised in a small Australian coastal town by a nudist mother and hippy father.
She had performed burlesque for more than 20 years and opened a burlesque club in Australia in 1998.
The ''high-camp and colourful'' show was premiered in Perth in January last year before it toured around Australia.
Residents in smaller towns and cities enjoyed the show the most, she said.
''The people who really get it are more working-class country people. I'm originally from a small town and I find I get a better response from everyday people than I do from [people] who have triple degrees in art.''
The multi-platform, adult-only sex comedy was a mix of low and high art and included pornographic parodies featuring Miss Piggy and Smurfette the stripper.
''The show is a cocktail of hilarity ... a romp through chaos and liberation ... I can guarantee the audience won't have seen anything like it. It's fun, it's liberating and I hope to attach people to their spirits and together we can transmute.''
●The cabaret The Glitta Supernova Experience - Let's get METAphysical is on tonight and tomorrow at the Festival Club.