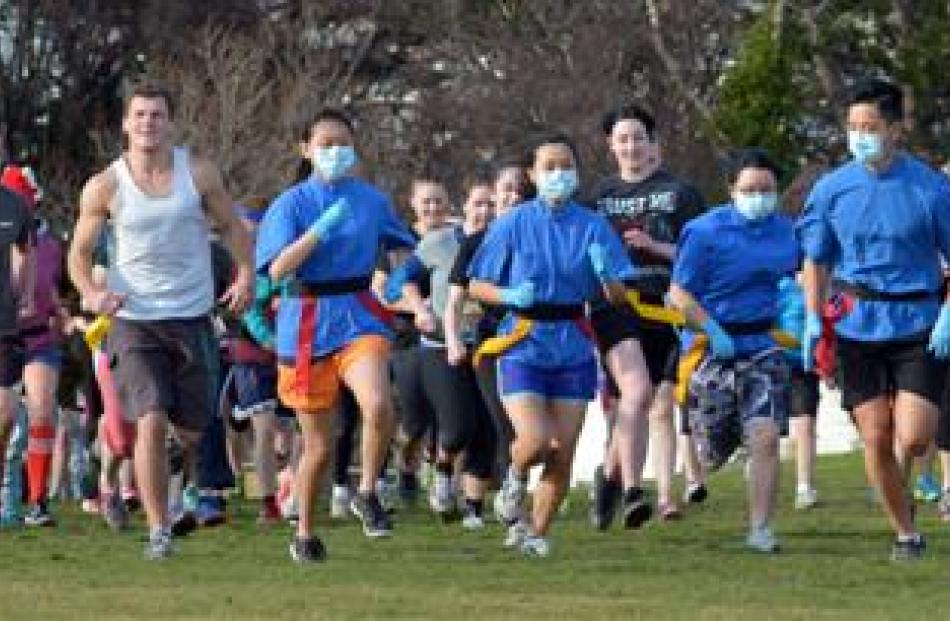 The zombies were out in Montecillo yesterday - but they had good intentions.
About 140 brave competitors turned out to dodge the ''zombies'' during the second annual Zombie Apocalypse Fun Run to raise money for Dunedin based charity ChatBus.
The 5km course included obstacles such as a spider web, window frame, ''blood bath'' and, of course, zombies - costumed with scary face paint.
Competitors started with two tags and earned another one during the course. Anyone completing the course with at least one tag had ''survived'' while those with none left were ''infected''.
The event was won by Hamish McKinlay (15) in 20 minutes, 54 seconds.
Co ordinator Averil Pierce said ChatBus was a free mobile service offering counselling for children under 14. It had three buses in Dunedin, staffed by trained counsellors.
She said the zombie theme was chosen because it was novel and helped to attract a younger crowd.