Nine hours after it began, a coal train protest at the Dunedin Railway Station ended at 4.30pm today with protesters convinced they had created ''a positive moment of change''.
Protesters said the railway station--from which the daily northbound coal train left, and the happy coincidence of the presence of a large group of people attending a nearby Saturday Otago Farmers Market had created ''a perfect stage for the action''.
The protest group comprises members of Coal Action Network Aotearoa, Environmental Justice Ōtepoti and Extinction Rebellion Ōtepot/Ōtautahi/Invercargill.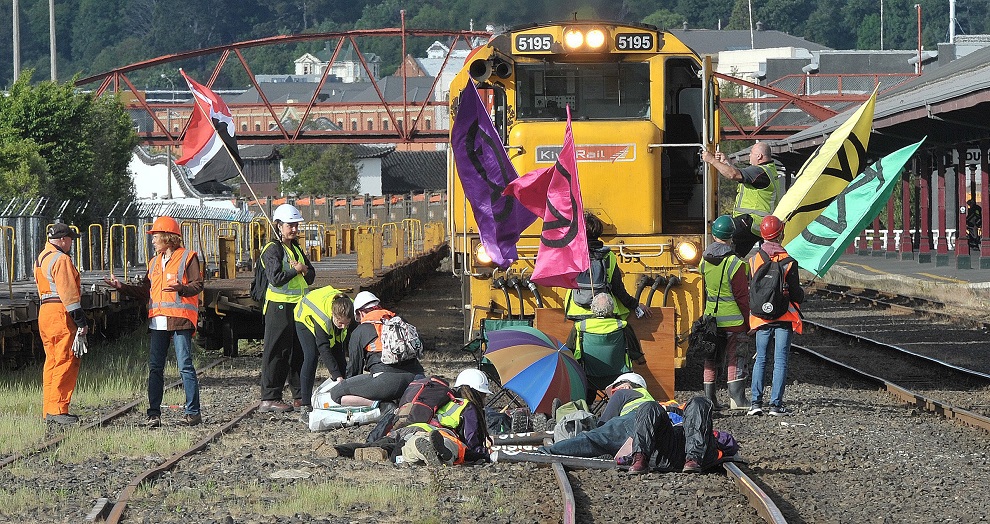 Environmental Justice Otepoti member and a media liaison person for the overall protest group Fiona Clements said the protest action had created ''a positive moment of change''.
Some people did not like disruption, and she understood that was the case, but the protesters had received positive support from many people attending the nearby farmers market.
''I feel very positive about the future,'' she said.
She also felt positive about protest action to protect Papatuanuku (Earth mother), and how the protest had unfolded today.
This was a day in which greater focus had been put on the link between the burning of coal, a fossil fuel, and industrial agriculture, and the output of a Fonterra agricultural plant.
''Change yes, but also celebration,'' she said about the mood of the day, and the aftermath.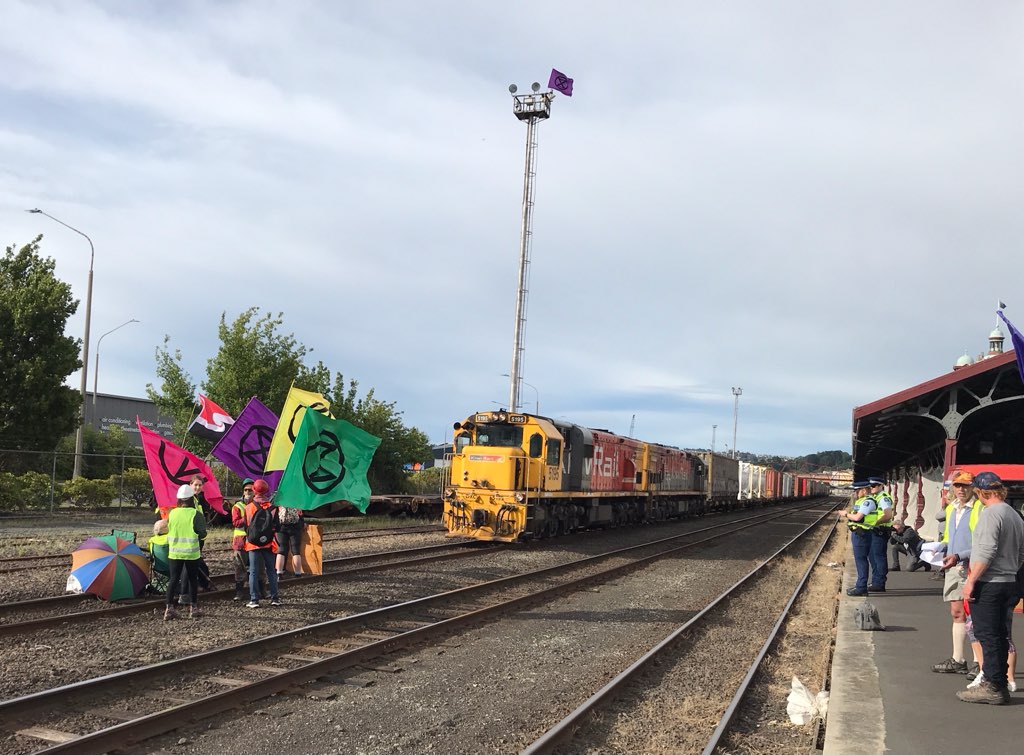 As the protest ended peacefully, with protesters moving away, and police confirming that one person, in the protest group in front of the train, received a warning, but no one was detained beyond a few minutes, or charged.
A police spokeswoman had earlier described the mood, and dialogue between police and protesters as ''pretty friendly''. 
Ric Carson, a protester helping with liaison with the police, said there was plenty to celebrate after the protest, which had gone extremely well.
He also believed that the location of the coal train and the nearby farmers market, and its potentially well-disposed clientelle, had been perfect for a protest, and that, despite limited financial resources, the protesters had made their point successfully.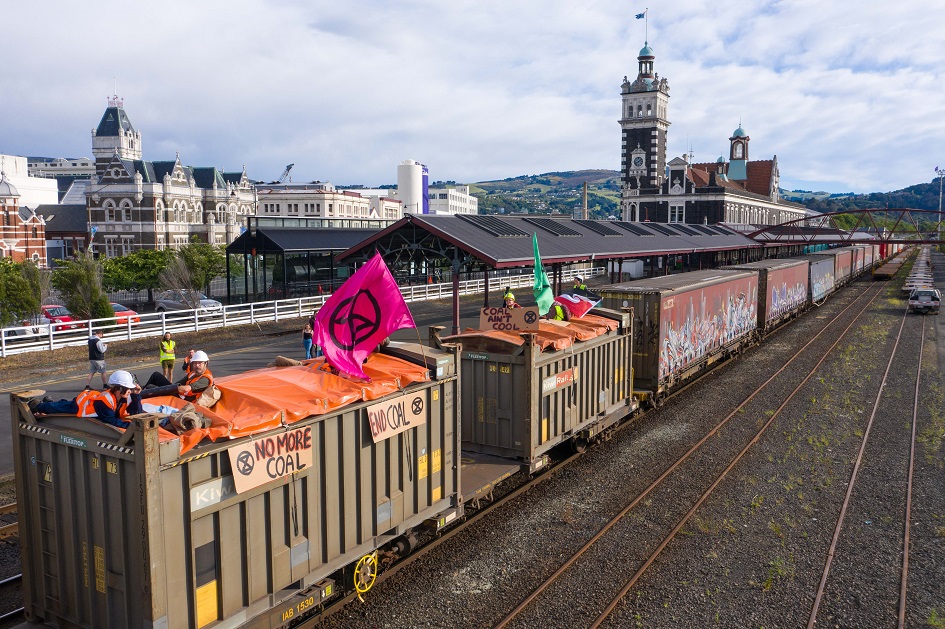 One of the protesters, 79-year-old Michael Fay, said he was "simply doing what my conscience demands".
"I'm here for these young people right here on the track beside me. It is morally unacceptable to do nothing while their future is flushed down this very [railway] line."
The Government had recently signalled change by declaring a climate emergency, and change was clearly happening through the successful awareness-raising of today's protest action, Mr Carson said.
''It went very well—we're very happy about how it went.
''It's one we're pretty stoked about,'' he said.