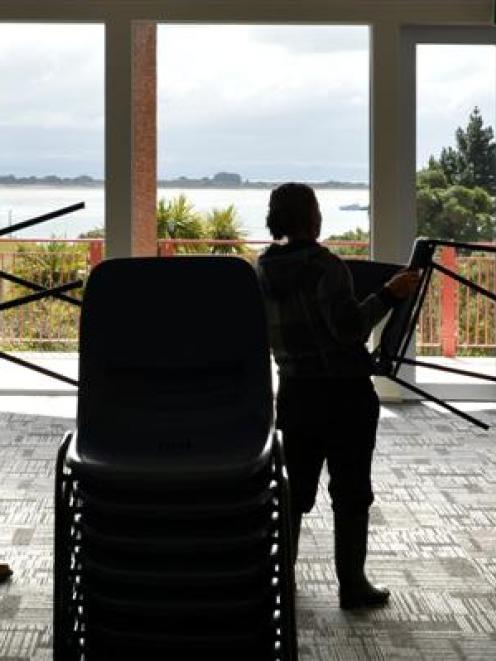 Nau mai, haere mai to Otakou marae for the Ngai Tahu treaty festival today.
''Everyone is welcome,'' said runanga manager Rachel Wesley, who took a quick break after setting up dozens of chairs in the multimillion-dollar marae extension completed last year.
About 600 people are expected to attend Waitangi Day commemorations at the Otago Peninsula marae, one of three locations where Ngai Tahu signed the Treaty in 1840.
Each year, Ngai Tahu commemorations rotate between the three locations: Otakou, Te Rau Aroha marae, near Bluff, and Onuku marae on Banks Peninsula.
However, things were being done a little bit differently at Otakou this year, compared with the 2011 commemorations, Ms Wesley said.
The focus had shifted from a large feast to providing a morning tea, as it was not uncommon for runanga members to spend the entire day working.
''This is so our people get to enjoy the day as well,'' she said.
The marae had received donations of crayfish from Awarua runanga, and meat courtesy of a Ngai Tahu farming business interest.
Food stalls offering food from a hangi and whitebait patties would be operating. Portobello School was also holding a fundraising sausage sizzle.
People were encouraged to bring blankets and picnic baskets.
Fine weather is forecast.
Commemorations will begin with a 10am powhiri.
A forum on how contemporary Treaty partnerships can support the economic aspirations of regional communities will feature Te Runanga o Ngai Tahu kaiwhakahaere Sir Mark Solomon and Dunedin Mayor Dave Cull.