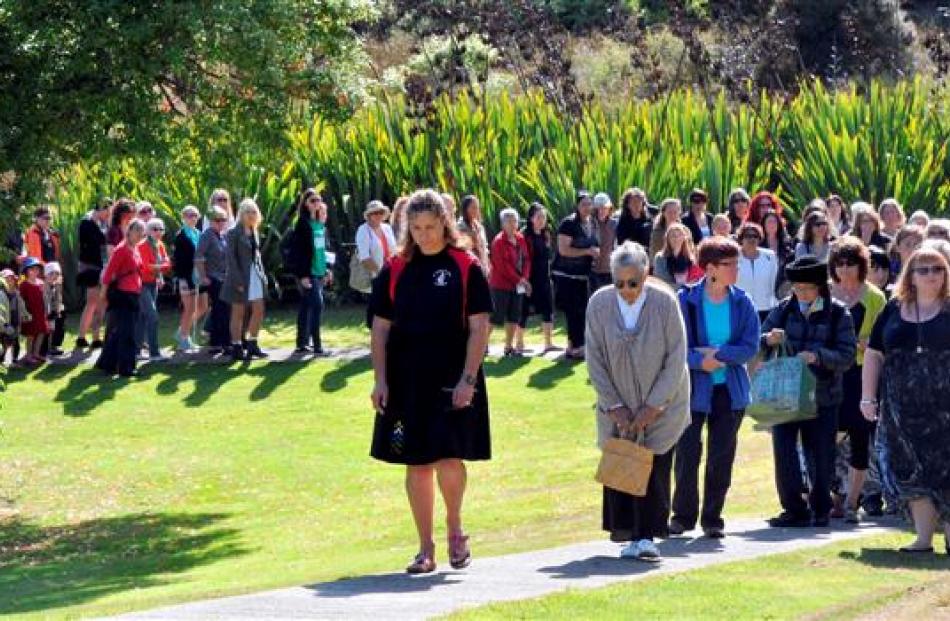 Philip Kirby may have lived in New Zealand for just two days, but he has already had a memorable Waitangi Day experience.
''I just did it 19 times,'' the amiable Australian told the Otago Daily Times,after taking part in the hongi with gathered dignitaries at Otakou marae yesterday.
Mr Kirby and his New Zealand wife, Susan, moved from the Sunshine Coast, Queensland, to live in Brighton just two days ago.
The couple said they enjoyed their Waitangi Day experience, a far cry from how Australians celebrated their national day on January 26.
''It is basically [about drinking],'' Mrs Kirby said.
The couple were among the more than 500-strong crowd who gathered for the 10am powhiri.
The large number of people were welcomed by Otakou runanga elder Edward Ellison.
''We are looking forward to a relaxed day, a gathering of the community and of our community leaders,'' Mr Ellison told the crowd.
The Ngai Tahu Treaty Festival was getting bigger each year. The runanga hosts every third Waitangi Day as one of the three locations where Ngai Tahu signed the Treaty in 1840.
Te Runanga o Otakou chairwoman Donna Matahaere-Atariki said the Treaty was not signed so everyone could walk away.
''That is why the theme today is whanaungatanga - it is about relationships.''
Those relationships were evident as people talked while sharing food and drink in the sun-soaked surrounds of Otakou.