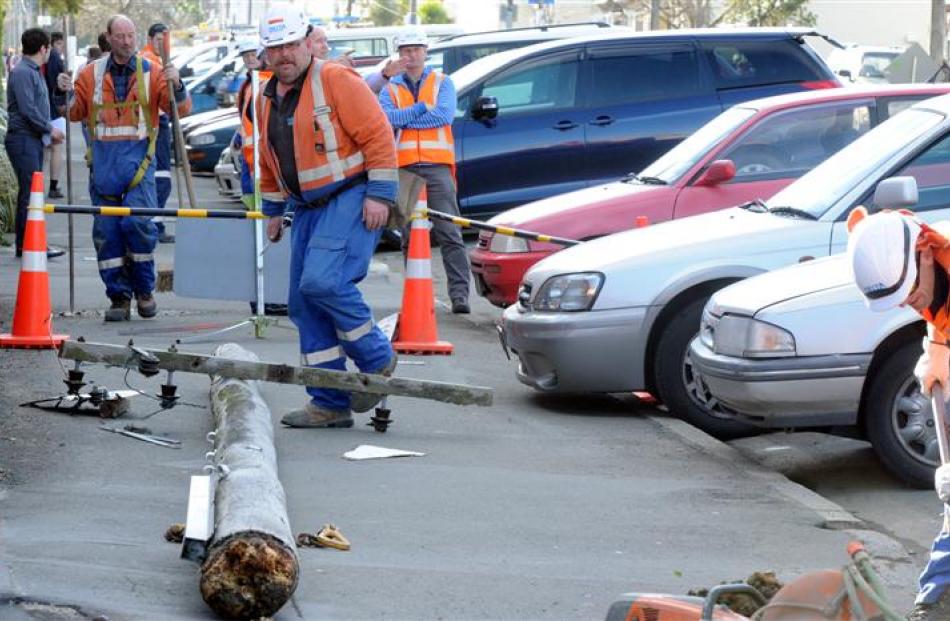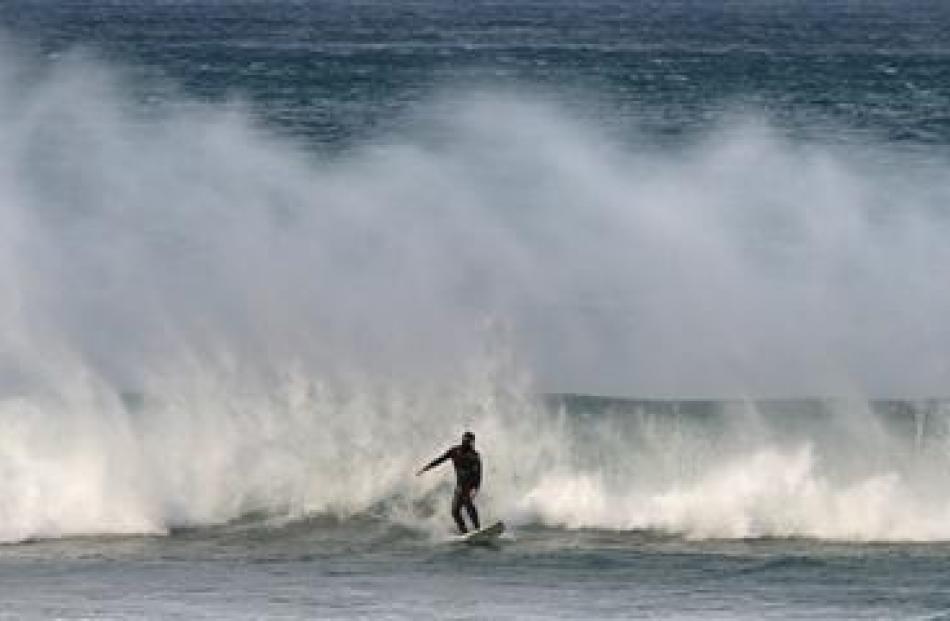 An ''almighty crack'' followed by what sounded like a car crash alerted Richard Jackson to a fallen power pole in North Dunedin.
A wind gust swept down Castle St North and brought a wooden power pole down on to a car about 12.30pm yesterday.
Student Joe Llewellyn was standing a metre from the pole when it came down.
''I was just on the phone ... I heard a crack and then it came straight down on the bonnet of that car,'' he said.
The incident had given him a fright and happened so quickly he was unable to move as the pole came down.
''Luckily it wasn't falling in my direction,'' he said.
Prof Jackson, of the University of Otago, said he was setting up the launch of the Zone of Peace in Castle St when the gust came through.
''It was a bit of a shock because the wind wasn't as strong as other gusts,'' he said.
''I heard quite a loud crack - it was just an almighty crack - and I flinched. Then I turned around and saw the pole completely down and the car smashed.''
Prof Jackson said it was only by chance no-one was injured.
''It could have been much worse. People are coming along that footpath all the time.''
The incident left a power line across the road ''so low that any car coming down the street would have run into it,'' he said.
Delta capability and risk general manager Matt Ballard said the fallen pole had cut power to one customer.
Mr Ballard was unsure whether the line was live after the pole broke, but there had been ''no harm to anyone''.
''There has been harm to someone's car, so we will ascertain whose car,'' he said.
Delta asset management general manager Derek Todd said the pole had been identified for replacement as part of a scheduled maintenance programme and would be replaced.
Other poles nearby might also have suffered damage and were being assessed.
''If necessary, these will be made safe prior to scheduled replacement.''
High wind caused a large glass pane to fall from the second floor of Dunedin's former chief post office building yesterday afternoon.
Dunedin central fire station officer Phillip De Rooy said the 2sq m pane from the building, on the corner of Princes and Water Sts, dislodged during ''gusty'' wind at about 5.40pm.
The fire crew removed broken glass.