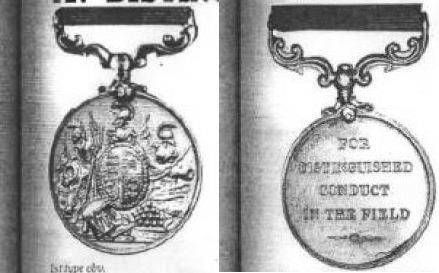 A Dunedin woman is appealing for the return of a precious family war medal, stolen from her home some time in the past year.
The medal is a Distinguished Conduct Medal from the Boer War, and is inscribed: ''Nelson Howard Finch, 8th Squadron, 4th Regiment, Imperial Yeomanry''.
Rose Finch said the medal belonged to her ex-husband's great-great-uncle and had been handed down to her, so that she could hand it on to her son, who was the last male in the Finch family line.
''It's an heirloom. My son is to get it, and then his son after that.
''It's a one-off. Very few people were awarded the Boer War medal.
''It's very important that we get it back,'' she said.
Constable Zac Munro, of Dunedin, said it was unclear exactly when the medal was stolen, and investigations were continuing.
He appealed for any information.
''The medal, similar to that pictured, was taken in the past year and is a family heirloom of great sentimental value.''
-Dunedin police (03) 471-4800; Crimestoppers 0800 555-111.