The Antarctic was a life-changing experience for Dunedin artist and poet Claire Beynon.
And she has the medal to prove it.
The Ravensbourne-based artist and poet has been awarded the Antarctica Service Medal for her work on the continent.
The medal was presented in recognition of "valuable contributions to exploration and scientific achievement" under the United States Antarctic Programme.
"It just turned up in my letter box and I was very surprised. The meaning of it, for me, is it acknowledges my relationship with the place," she said this week.
"It's one of the last wildernesses. It has that kind of purity that we all have a need to return to.
"It makes you think about custodianship of the Earth and mindfulness of how we enter, inhabit and leave spaces.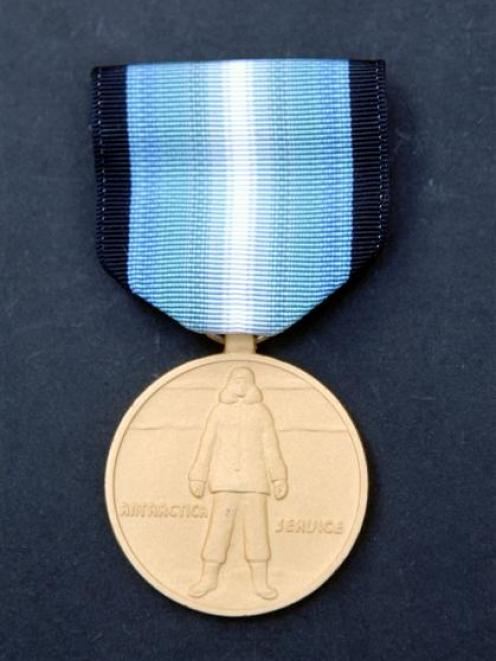 "It has an uncluttered, sublime beauty that we don't get to experience in day-to-day life. I feel like being down there and receiving what I did, I have a responsibility to advocate on behalf of the place."
Beynon was originally invited to the continent in 2005, after a United States scientist saw an exhibition of her work in Christchurch.
"The first time, I went down as a field assistant, to help with camp maintenance, truck-driving, laboratory work and things like that. But after the work is done, you have 24 hours of daylight to do whatever you want, like drawing and writing poetry."
She returned in 2008 to record film and sound and work on an arts-science collaboration.
"I wanted to make science more accessible to art and art more accessible to science," she said.
"Even though we tend to segregate art and science, you can loop them together in the same circle. Scientists and artists are both researchers.
"Poetry and art have that circle, too. Poetry is a form of image-making and image-making a form of poetry.
"Antarctica was a turning point for me, in terms of my work. Things have a deeper meaning for me now."