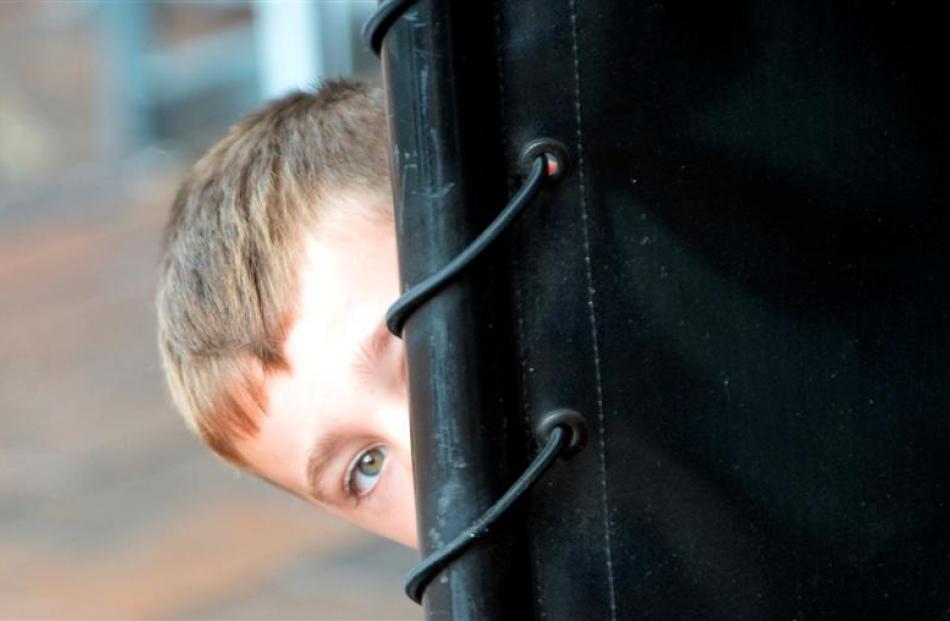 Good morning, Scot Jefferies.
You should probably put your coffee down about now.
Yes, this is your wife, Stacey, naked on the front page of the newspaper.
But she wanted it to be a surprise, and it is for a good cause.
Mrs Jefferies spent lunchtime yesterday naked in the centre of Dunedin, with only a body-painted Wonder Woman costume as protection against the elements.
''Scot won't know anything about it until he picks up the paper, so he'll get a bit of a surprise.
''He'll think: 'Oh, no, what's she done this time?'.''
Mrs Jefferies spent two hours being body-painted by artist Hannah Gray for her performance, which was all the more courageous given it was 13degC, with a moderate westerly wind, at noon in Dunedin yesterday.
''I did think about waiting for a warmer day, but I'm going into hospital on Friday for a mastectomy and the rest of the week looked even worse,'' she said.
''I wanted to do something fun to raise awareness of breast cancer. You don't expect it to happen to you and it really throws you. I'm losing something that makes you feel like a woman. I've had my breast so long now that I'll miss it a little bit. So will my husband.
''I noticed a change in my breast in December, but there wasn't a lump and you expect there to be a lump. I had no family history and I'm not in that age bracket and I breast-fed my boys. You think all those things will keep you safe.''
A crowd of supporters and Cancer Society collectors supported Mrs Jefferies, although she was just being an embarrassing mum to sons Cole (6) and Ryder (4), who hid throughout their Wonder Woman mum's heroics.
''It is scary, but I want to be there for my boys, so ... ''