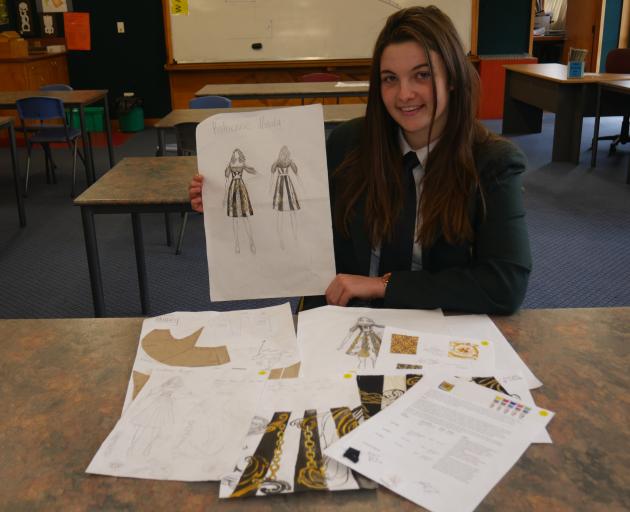 A dress designed by a Dunedin teenager will be on display on the other side of the world.
Bayfield High School pupil Charlotte Fuller (16) finished second in the Shakespeare Globe Theatre New Zealand costume design competition.
The criteria was to design an outfit inspired by a Shakespeare character and four finalists were named.
Charlotte chose Katherine Minola from The Taming of the Shrew, an independent, wealthy character known for her sharp tongue.
She designed a black, white and gold dress and took inspiration from Versace, in particular the label's gold patterns.
She submitted sketches of the dress, samples of material and detailed her research into the character and the inspiration behind it.
The dress has been created and will be on display in the Globe Theatre in London for six weeks before coming to New Zealand.
Charlotte has family in England who are planning to visit the theatre to see her dress.
She said she did not expect to be a finalist in the competition, so was "really surprised'' when she found out.
"I was just doing it for experience.''
JESSICA.WILSON @thestar.co.nz