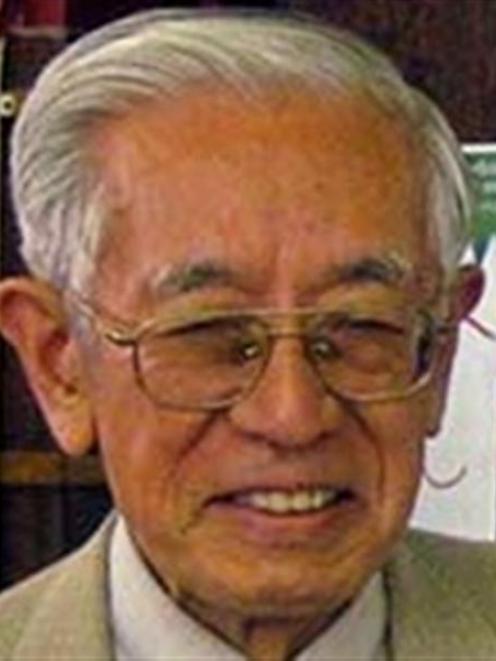 Two survivors of the atomic bombing of Hiroshima are coming to Dunedin next week as part of a nationwide tour pushing for the abolition of nuclear weapons.
Michimasa Hirata and Shigeko Niimoto Sasamori are travelling around New Zealand to commemorate the 67th anniversary of the atomic bombing of Hiroshima and Nagasaki.
University of Otago National Centre for Peace and Conflict Studies director Kevin Clements said it was hoped the tour would revitalise anti-nuclear sentiment in New Zealand.
"New Zealand led the way in nuclear-free legislation in 1987, but we seem to have been resting on our laurels ever since," Prof Clements said.
Nuclear weapons remained as "dangerous as ever" and until they were abolished they would continue to be used to generate "fear and threat", he said.
"New Zealand needs to become more active in promoting arms control and disarmament. A good first start would be to reinstate the minister for disarmament and arms control."
Ms Sasamori was aged only 13 when she sustained third degree burns on 25% of her body from the explosion. In 1955, she went to the United States where she received extensive plastic surgery to repair the damage caused by the atomic bomb.
Mr Hirata was aged 9 when the Hiroshima A-bomb was dropped less than 2km from his house.
After the explosion, he was silent about his experience for fear of discrimination and tried to forget the events that followed. Now, he hopes to raise awareness by speaking out about the inhuman and indiscriminate use of nuclear weapons.
The pair will be in Dunedin next Friday where they will give a public lecture entitled "Never again: Hiroshima survivors speak out on Nuclear Weapons" in room 2.03 of the university's Commerce Building.
The following day, the pair will be guest speakers at a commemorative peace vigil at the International Peace Pole at the Otago Museum Reserve at noon.
It was hoped the visit would encourage the revival of the annual marking of the atomic bombings of Hiroshima and Nagasaki in Dunedin.