Dunedin residents may have a say in the design of new bus shelters coming to a street near them - but only at a cost.
The suggestion came at yesterday's Dunedin City Council planning and environment committee meeting, as councillors considered final plans for 124 new glass bus shelters at existing bus stops around the city.
The shelters were to be added over the next year on behalf of the Otago Regional Council, which ran the city's bus system and was responsible for the design and budget of the new shelters, councillors heard.
Several councillors said members of the public had raised concerns about the new glass design, and Cr Lee Vandervis wondered whether older-style wooden bus shelters could be considered instead.
Council transportation operations programme engineer Michael Harrison said the contract for the new bus shelters had already been let, and changing to a wooden shelter design would "approximately double" the $7000 cost of each one.
The glass shelters were also designed to address issues of personal safety and undesirable behaviour, by making people inside the shelters more visible, he said.
However, committee chairman Cr Kate Wilson asked whether it would be possible to change to an older-style shelter design at a particular stop, if residents or a group, such as the Dunedin Amenities Society, were prepared to pay extra.
Cr Vandervis labelled the suggestion "absolutely absurd", but Mr Harrison said staff would "certainly consider it" if requests were made.
Any wooden shelters would have to fit the tight spaces identified for the new glass shelters, Mr Harrison said.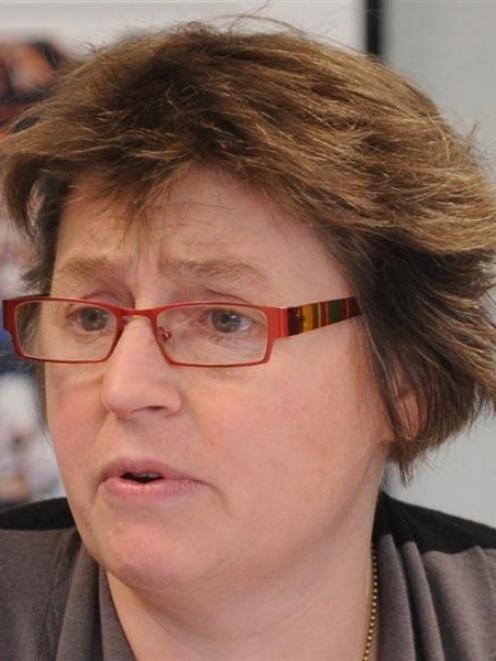 Anyone concerned about the design could make a submission to forthcoming DCC and ORC draft budget hearings, he said.
The discussion came after a council hearings committee last month considered public submissions on the proposed new shelters.
Plans for 86 of the shelters were accepted without opposition or after negotiations, nine were withdrawn by council staff and objections to another 29 sites were considered at last month's hearing.
A written report by committee chairman Cr Colin Weatherall to yesterday's meeting said all 29 had since been approved, but with conditions designed to minimise the impact for concerned neighbours.
The results did not satisfy Cr Vandervis, who was a member of last month's hearings committee until he walked out in protest because of concerns about the consultation process.
He renewed his criticisms yesterday, prompting a testy exchange with fellow hearings committee member Cr Andrew Noone, followed by a point of order - later withdrawn - from Cr John Bezett, who accused Cr Vandervis of "wasting time".
Councillors then voted to accept the report and note the hearings committee's decisions.