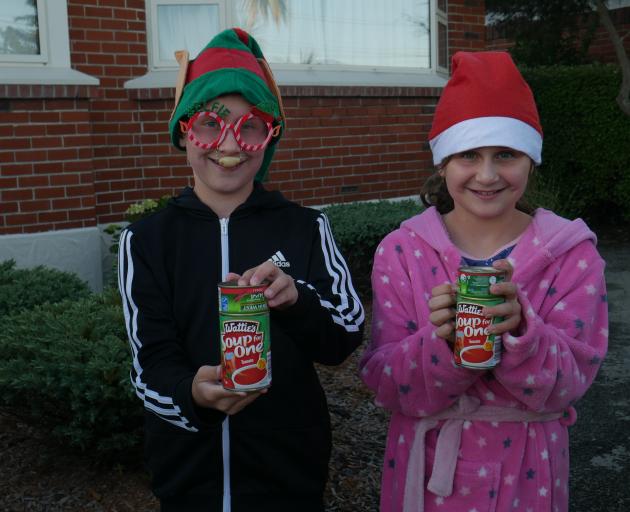 Three Dunedin foodbanks have been given about 300 boxes of food each after the annual can collection.
The Christmas can appeal, held in the city last week, was a ''huge success'', its organiser Aimee Taylor said.
''It was a really good haul.''
About 850 boxes of food were collected in total, and split between the Salvation Army, St Vincent de Paul and Presbyterian Support Otago foodbanks.
Ms Taylor thought that was more than last year's collection and put it down to people recognising that other people struggled during the Christmas period.
''We even had people turning up to the delivery point with some food because they were not going to be home for the collection.''
People went ''out of their way'' to make sure they could give to the appeal.
''It's just a reminder it [Christmas] might be fantastic for some people, but it's really stressful for other people.''
The collection was a humbling start to the Christmas season and helped people get into the festive spirit, she said.
She wanted to express her sincere gratitude and thanks to everybody involved, including local businesses which supplied collection vehicles, emergency service crews and the volunteers who collected on the streets and sorted the items.
About 300 boxes were collected during the Mosgiel collection, held on Monday last week.
JESSICA.WILSON @thestar.co.nz