Beloved, talented, respected — David Loughrey was all of these things and more. The reporter has left a big hole in the Otago Daily Times newsroom. His colleagues pay tribute to one of a kind.
David Loughrey was a writer with a unique perspective.
David, who died of cancer on November 23 aged 58, had a cynical eye for the absurd, best encapsulated by his columns and later in his short fiction.
His writing was richly humorous. He was charming and effortlessly funny each day.
An unmatched ability not to take things too seriously made him loved by readers, colleagues, friends and family.
David's writing flourished at the ODT during his career as a news reporter. He was a passionate, highly capable journalist who covered some of Dunedin's biggest stories in the past 15 years.
David entered journalism in his early 40s carrying the experiences of being a father, teenage punk and a Sydney postman.
Born in Dunedin on March 7, 1961, he was an Andersons Bay boy through and through, growing up in his Spencer St home with mother Jessie, a secretary, father Keith, who repaired office machinery (a sort of IT specialist before IT, David would say), and five siblings.
His childhood was settled and secure, much of it spent outdoors roaming the neighbourhood including Highcliff.
He was a dedicated member of the Boys' Brigade, eternally proud of winning a scripture prize.
He attended Andersons Bay Primary and Tahuna Intermediate then Otago Boys' High School. His working life started at 14 with an after-school job delivering medicines by bicycle for a central city pharmacy.
As a young teen, David was discovering his sense of identity in a post-hippie, pre-punk world. He and friend Rex Askerud would shop for clothes at the Thursday night jumble sale at the St Kilda Town Hall.
Rex remarked David always had a certain style and decorum. "He always picked out the best clothes and he wore them the best."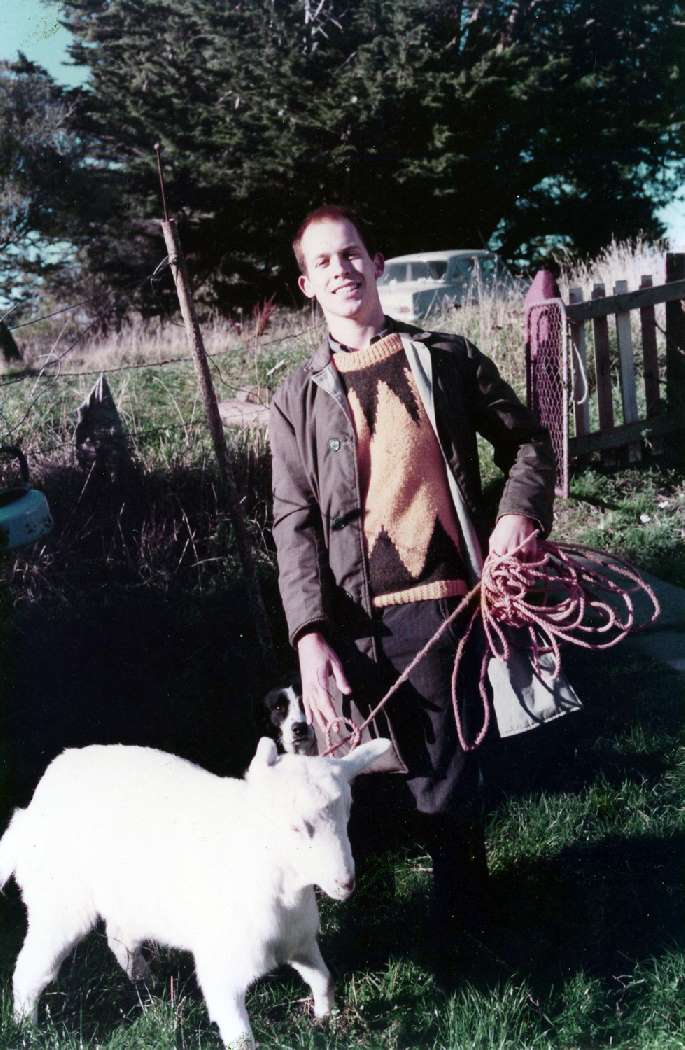 Appearance was something David cared about, concerned his clothes, almost exclusively black, were clean and tidy, often bearing a badge or brooch.
David grew up with music, appreciating his older siblings' 1960s and 1970s music playing loudly in the home.
By the mid-late 1970s, the bass player's interest in music was turning distinctly punk.
His teenage punk group, The Stains, which briefly included his friend David Kilgour, of The Clean fame, played once at the Dunedin Town Hall.
In his early 20s, he lived in a flat in London St where he was known by young fans of bands Bored Games and The Same which rehearsed in the basement, as one of the "cool older punk musicians" who lived upstairs.
Bigger towns were calling by then, and he set off with girlfriend Angela Tidmarsh for Wellington and Auckland, before heading to Sydney in 1982 where he and friend David Jarvis would make their fortune and experience the Sydney scene.
His partner of 27 years, Rachel Webb, arrived in Sydney later in 1982 and their relationship started the following year.
Music continued to be a strong thread during his 16 years in Sydney. In the 1980s, his three-piece band Turquoise Noise was once reviewed by the Sydney Morning Herald as one of the bands to watch. Sadly for the music world, the band broke up a couple of weeks after that.
Rachel describes their years in Sydney as a time of excitement and adventure full of motorbike rides and concerts.
David always worked hard and went from being a telegram boy to a postman and finally a courier driver who would regularly work 14-15-hour days.
An avid reader from a young age, David was a lover of language and words.
Eager to learn new words, he would read dictionaries at the traffic lights while he worked as a courier driver in Sydney.
His family described David as "a man of great intellect, contradiction and complexities, very deep, very private, but in a public way".
He was actively involved in many pursuits, including motorcycling, rugby and mountain-biking. He ran a half-marathon, played badminton and lately croquet and golf.
But his love of rugby league, nurtured during these Sydney years, trumped all.
His family said he was strong, brave and calm — apart from when he watched the Wests Tigers play.
In 1989, David and Rachel welcomed son Ben. David soon began moulding young Ben into a fellow fan of the Tigers. Ben would become a talented league player himself.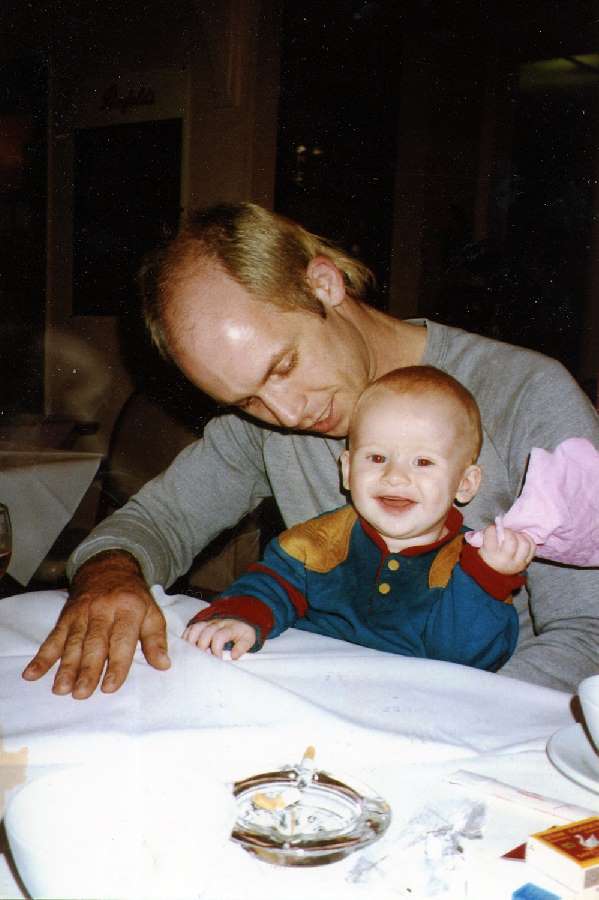 Many years later, it was David's proudest Wests Tigers moment to see Ben score a try at Leichhardt Oval while playing in a university tournament, and in David's last few weeks, he was ecstatic to receive a call, arranged by a colleague, from Tigers and Kiwis head coach Michael Maguire to wish him well.
After returning to Dunedin with Ben in 1997, David set out on an ongoing plan of self-improvement.
His desire to create turned to words. At the age of 38, he decided he wanted to become a journalist and began an arts degree in linguistics at the University of Otago and contributed to Critic magazine.
A bachelor of arts degree was followed by a postgraduate diploma in journalism in Timaru.
His first job as a reporter was at the Oamaru Mail, where he worked on improving both the Mail and his golfing skills.
He moved to the ODT in 2004 as a general news reporter.
He became the paper's city council reporter and found himself at the heart of some of the biggest issues facing the city — none more so than the massive debate over building the city's stadium, about which he wrote hundreds of stories over the years.
There were plenty of weird and wonderful councillors and other characters to report on, too. Getting yelled at by some and criticised by others, often on both sides of an issue, was an occupational hazard.
David was always the consummate professional. He valued the council, what it did and its place in city life, and treated the people within it with respect, even while reporting all sides of the story.
He always maintained it was the glamour round, and that there should be space in the paper for a good, solid council article.
In 2011, he interviewed Lesley Paris at OAR FM and followed up with an email suggesting they rob a bank and run away together.
It was never recorded whether the bank job actually happened but David and Lesley did meet up and romance followed.
They began to build a life together. David, who had long cultivated a deep suspicion of happy people, slowly but surely became a happy person himself.
He rediscovered his creative side and began to venture beyond the boundaries of news reporting. One of his prouder moments was having a piece he wrote on Flann O'Brien's The Third Policeman being the best book in the world, part of a two-part series showcasing local writers' favourite books, published in The Irish Times earlier this year.
His writing talent reached its enduring peak in his popular column A Strictly Local Matter, a unique take on the city he loved, which began in 2014.
With every column, he led readers gently down a twisting path into the labyrinth of his whimsical mind.
He ventured to places few others would dare to go — who else would be bold enough to propose a Colossus of Rhodes in Dunedin Harbour, or adding a ninth side to the Octagon?
Not only did the column showcase his wit and deeply ironic insights into the human condition, it also got him banned from Port Chalmers and allowed him to fulfil his dearest ambition — becoming a C Grade Dunedin celebrity.
Only a few weeks before his death, there was a discussion about whether he should reclassify himself as a B-Grade celebrity, but he decided he was quite happy where he was.
His column was written with meticulous care and many ideas and drafts were worked through and each word scrutinised before he was satisfied.
Even then, a few readers didn't get it and there were more than a few complaining letters to the editor, which of course gave him great pleasure.
He could also write beautiful and insightful commentary on more serious topics such as his experience with cancer, or the issues Dunedin's vampire community had to face.
David had a remarkable ability to appreciate the small things in life.
He was always pleased to show colleagues a photo he had taken of the harbour looking particularly nice that morning, or recount how many hawks he counted on his most recent road trip with Lesley.
He loved home interiors and the particulars of decorating, rivers, clouds and skipping stones.
He was endlessly proud of his son, Ben, and his sporting, education and career achievements (often with a side of grumbling about Ben now making much more money than him).
He became dedicated to healthy living, ate better, lost weight, bought a mountain bike, joined the Chisholm Park Golf Club and bought multiple pairs of shoes.
He continued to love the news, thriving under pressure, often coming in on a day off and working long hours during major news events.
When he and Lesley went on a month-long holiday to Europe earlier this year, the
ODT
newsroom was not the same.
There was much concern when his return was delayed by a mystery illness, which was eventually diagnosed as lymphoma. When he eventually returned to work, he gleefully announced: "Sorry I'm late. I've got cancer!".
The chemotherapy seemed to have done the trick but the illness returned. Faced with impossible odds, David refused to feel sorry for himself, texting a colleague that the situation "could be better, I'll admit".
As family and friends gathered, David remained implacably cheerful, appreciating the moment. He was generous with the time he had left. His grace and dignity made visitors cry. He was still just as laugh-out-loud funny.
He was determined, as ever, to not take anything too seriously.
David is survived by his son, Ben, his partner, Lesley, former partner, Rachel, and his siblings.
He is also dearly missed by both his current and former ODT colleagues, who have put up a plaque in Bay 2 of the newsroom which reads:
Funniest writer in ODT history
Excellent reporter and even better colleague
Compelling trader in nonsense
President of Bay 2 and Beer Club
We will miss you chum