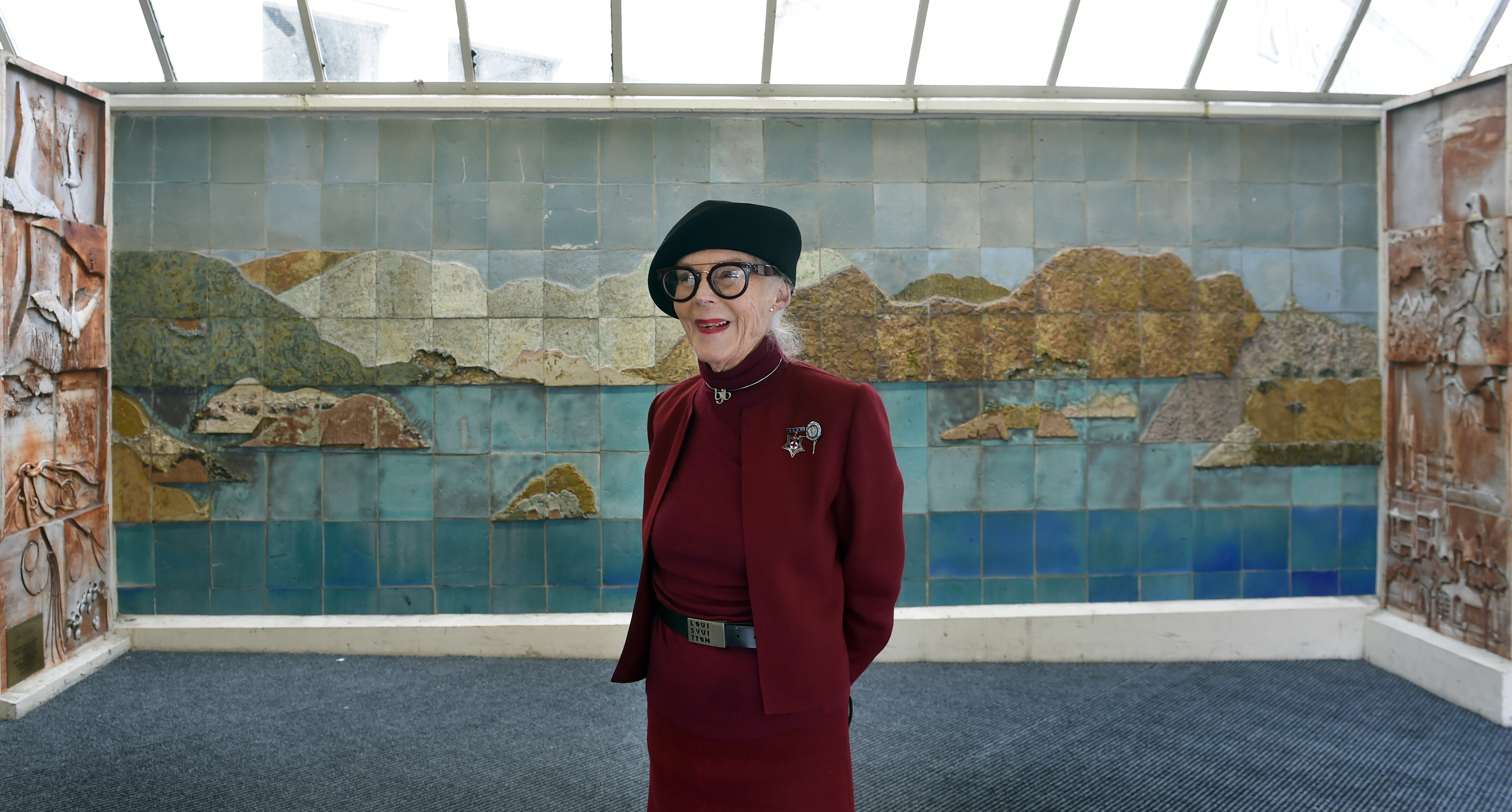 Those planning the new Dunedin Hospital need to also start planning where the hospital's about 2500 art works, sculptures and other installations will go, the woman who has helped develop the collection says.
Southern District Health Board aesthetic co-ordinator Barbara Brinsley says planning for a new home for some of the larger works, like the Neil Grant ceramic at the entrance to the hospital, needs to start ''sooner rather than later''.
'They're too busy on their screens 10 blocks down the road, wondering how they're going to direct traffic,'' Mrs Brinsley said.
The planners were aware of the issue, but had not ''got off their little butts'' and visited the hospital to see what sort of spaces some of the art works would need.
But Southern Partnership Group chairman Pete Hodgson said it was still too early in the planning process for those decisions to be made.
Such decisions would have to wait for architects, yet to be officially confirmed, to come on board before more detailed designs were developed.
He did, however, indicate there could be more room in the new hospital for works to be placed.
Mrs Brinsley spoke yesterday after a talk on art and wellness, at the Dunedin Public Art Gallery, in which the importance of art in hospitals was discussed.
The hospital's collection includes works by the likes of Ralph Hotere, Shona McFarlane and Derek Ball.
She said moving the artworks had been discussed by the art advisory committee, and a representative from the hospital rebuild had spoken at a meeting.
However nobody from the rebuild had walked around the hospital and looked at installations such as the John Middleditch copper fountain.
Spaces were needed in the new hospital for such works.
Planners needed to consider what moving works such as the fountain, the Derek Ball kinetic sculpture in the hospital foyer, or the Neil Grant ceramic, would involve.
She wanted planners, sooner, rather than later, to visualise large and important art works in the new hospital.
It was not the monetary value of the art that concerned her, but the proven benefit it provided patients.
Mr Hodgson said it was ''far too early to give any assurances'', and the hospital architects, who are expected to be announced soon, would be in charge of dealing with such design issues.
However the new hospital would almost certainly have a significantly greater floor area than the current version.
That would also mean more space where artworks could be placed.
''I don't want to go any further than that,'' Mr Hodgson said.
Dealing with finding places for the larger works would also be architects' job.