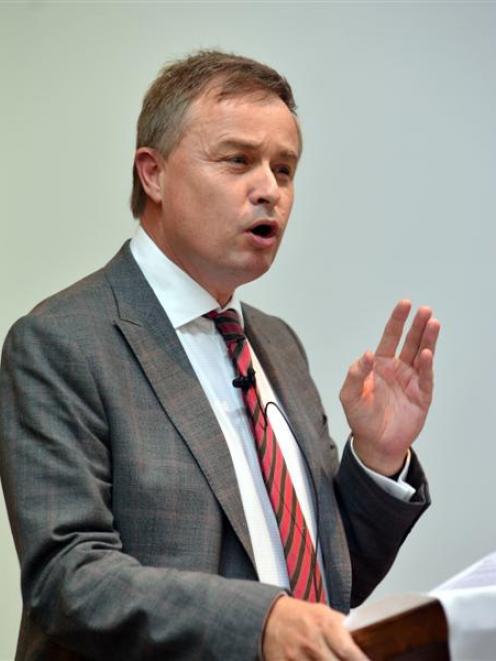 Resorting to conflict over global resource-scarcity issues would amount to a policy ''failure'', chief executive and secretary of Foreign Affairs and Trade John Allen said yesterday.
Mr Allen was commenting during the opening address at the University of Otago's 49th annual Foreign Policy School.
The latest three-day gathering is focusing on the theme of ''Global Resource Scarcity: Catalyst for Conflict or Collaboration?''New Zealand had a proud heritage of working collaboratively with other nations, which also partly reflected the reality of being a small country, Mr Allen said.
Conflict, with its associated ''destruction'', was ''just not worth considering'' when it came to dealing with resource issues.
During a witty and wide-ranging address, Mr Allen said it was sometimes suggested that conflict was more likely to break out as global resources came under growing pressure.
But it was notable that long-standing international treaties involving both the Arctic and the Antarctic had continued to be respected and the nations involved continued to maintain a collaborative approach, he said.
New Zealand continued to interact effectively with other nations through taking a ''listening'' approach, rather than simply trying to shout out its views ''from the rooftops''.
''I'm hugely confident about this country and its future.''
New Zealand remained committed to the United Nations and collaborative approaches and was able to raise issues and ''build a constituency'' in support of its ideas.
Mr Allen explained that he, rather than Foreign Affairs Minister Murray McCully, was giving the opening address because Mr McCully had been involved in a demanding series of visits to several European countries, as that ministerial role required.