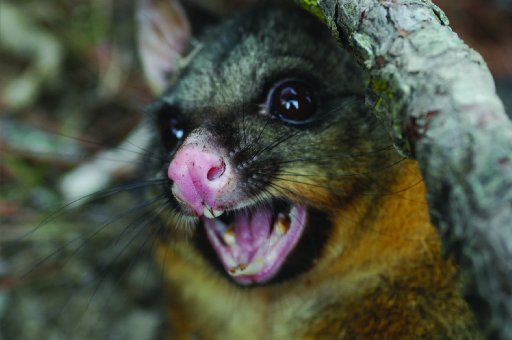 An out of control Australian with sharp claws and a bad attitude raised hell in a Dunedin home last night.
Police were called to a Calton Hill home in the early hours after a possum climbed in a bedroom window to wreak havoc.
The incident was exacerbated by an apparent uncertainty over which authority should deal with the marauding marsupial.
Senior Sergeant Craig Dinnissen said police were called to Columba Ave at 2.30am.
Dunedin City Council animal control had been called originally, and advised its protocol in such situations was to pass it on to the SPCA.
Nobody was available at the SPCA to assist.
By that time the possum was stuck in a coat rack cubby hole, locked in a dispute with the resident's dog.
The officers commandeered a broom stick for their work.
"Our boys have swung past, got the possum out and warned it for being unlawfully on the property", Snr Sgt Dinnissen said.
The possum was still at large this morning.